Oct 25 2010 2:42PM GMT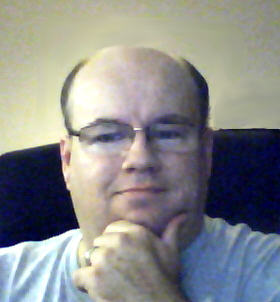 Profile: Dave Bateman
So, by now you may have heard that Cisco has announced a new Voice certification track. It is called, "CCNP for Voice." Basically, it is CCVP renamed and updated. If you are interested in this news, it most likely means you are in one of two boats. One is that you are interested in persuing a CCNP for Voice, but have not yet started. For you, procrastination has paid off. All you have to do is pass the exams associated to the new tests.
However, there are those of you in the other boat, that is, the boat that has already set sail. You started testing a few months ago and already have a couple of tests under your belt. How do all of the changes affect you? Well, if you can pass all of the tests by February 28, 2011, you should be OK. That is the last day the old tests are going to be available. But, what if you aren't going to be able to do that? Don't worry, Cisco has created a path that allows older tests to be combined with the new tests on order to obtain your certification. How this works is pretty straightforward. You need to pass either the old or the new test for each topic. The graphic below shows how the old and new tests align: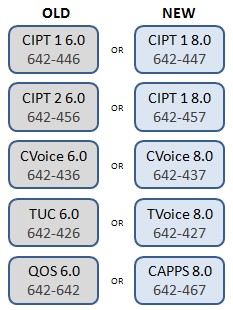 One thing is a little different on the new track. From what I hear you also have to pass the ICOMM test, which is the CCNA for Voice certification, in order to get the CCNP for Voice. In the past, the IIUC, which was a CCNA Voice level test, was not required for the CCVP.