Jul 21 2010 9:20PM GMT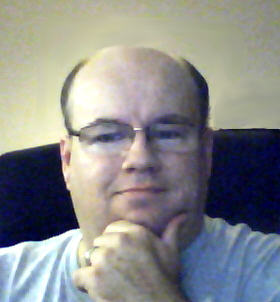 Profile: Dave Bateman
It seems everyday I have to create a password for some site or application. Being required to have so many passwords tends to make people lazy, and they end up using the same password for everything or, worse yet, they write all their passwords down somewhere. I'm not even going to get into how bad of an idea that is.
Do you have any idea how secure the password you use is? Let's take a look at a few types of passwords and how long it may take to crack the password.
A 6 letter common word in under 5 minutes.
A 6 letter word that is not very common may take up to an hour and a half.
6 random letters could take several weeks.
6 random characters including  letters and numbers could take several months.
6 random characters including  letters, numbers, and symbols would take over 200 years.
So, it looks like your password should contain at least six characters made up of letters, numbers, and symbols. While those characteristics do make a secure password, they are not the easiest to remember. Typically, easy to remember passwords are normal words, but as stated above, common words are not secure. The question is, how can we make a secure password that is easy to remember? Let's take a look at what happens when passwords are made up of multiple common words strung together.
Two words together such as rivermoon could take more than two months to crack.
Three words together such as riverdaymoon could take several years to crack.
For me, it would be easier to remember riverdaymoon than Za3#h@, but maybe that's just me.
Hopefully, this offers something to think about next time you have to pick a password. In the end, the  method you choose to create a secure password is up to you. Just make sure the password you pick is a secure one.
Note: Time estimates to crack a password are based on Brute-Force and Dictionary cracking methods.