Jul 27 2012 7:48PM GMT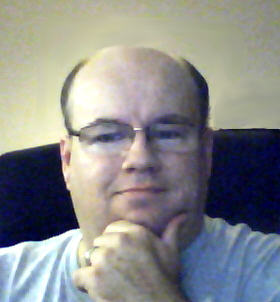 Profile: Dave Bateman
I remember when I upgraded my 300 baud modem to a 1200 baud modem. I was flying. I couldn't believe how much faster it was. Then came the 2400, 9600 and then what I knew would be the faster modem ever, the 56K. Wow, how wrong I was. It's all about speed nowadays. Some people even take the speed of the Internet connection they can get into consideration when buying a new house. I will admit that I did check it out before I moved, but in the end I moved to a place that had nothing but dial up. That was several years ago, and now I am flying at 7mbps.
If many people do decide where they will live based on Internet connection speed, Kansas City is about to see a population explosion. Google just started offering their 1 Gigabit service. I just can't imagine that speed. I almost wonder if that is just too fast. I mean, what sites are you going to connect to that will provide you with that kind of download speed? But we have to remember, the best technology is not built for today, it is built for the future. Remember when it was believed that 640K would be enough for anyone? While today we can't see the need for gigabit speeds at our home, that day will come and it will most likely come sooner than we think.
Before you put your house up on the market and start looking for a home in Kansas City, there are a few things you should be aware of. First off, the cost is 70 bucks a month. If you want to bundle it with TV, you are looking at $120. The install fee is $300. Costs like this make it more expensive than Cable or DSL, but when you figure out the cost per mbps it's cheap. If you do sign up for the bundle you will get 1TB of cloud storage and be able to record up to eight shows at a time. Also, early adopters may be able to score a free Nexus 7 tablet when they sign up. Customers will need to pay 10 bucks to register and a neighborhood will need to have at least 50 registered customers before that service may be available. This means you will want to make sure most of your potential new neighbors are as geeky as you.
So, after careful consideration I have decided to postpone moving to Kansas City (the moving truck was half packed already). For now I guess I am stuck with my 7mbs until Google comes to my town.