May 7 2010 11:03PM GMT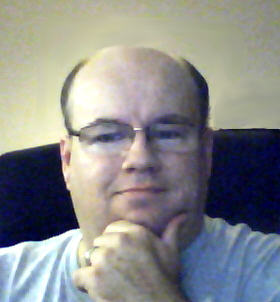 Profile: Dave Bateman
I bought an iPad a few weeks ago, but didn't really want to offer a review until I put it through its paces. I felt I really couldn't offer a complete review until I used it while traveling. I am currently sitting in my hotel room finishing up 10 days working from the road.
My goal was to see if I could travel without a laptop. Since I was not certain, I did pack my older (smaller) laptop just in case. I could make you wait until the end of the article for the verdict, but I won't. While I did use my laptop once or twice, I didn't really need it. I was able to do everything I needed using the iPad. I am sure you are wondering what "everything" really means, that is, what I was actually able to accomplish using just the iPad? I, of course, was able to do the normal tasks that you would expect the iPad to be capable of such as email, web surfing, and and listening to music. But, I was also able to proofread and markup PDF files, edit curriculum, attend WebEx meetings, and even make phone calls directly from the iPad. Just as any device, it is only as good as the software. I spent the week evaluating various apps to determine what ones are needed in order to travel laptop free. Here are a couple apps that I feel will allow many people to accomplish all of their job tasks from the road using only an iPad.
Email and calendar
The built in email client on the iPad is adequate, but could be better. It allows you to send and receive email as well as view certain types of attachments. It also allows you to open some attachments in other apps. The real weak part is the calendaring. I receive multiple Outlook calendar invites each day. While I can receive the invites via the iPad email app, I can not open them and they are not added to my calendar. I resolved this by using Google Sync on my PC at home. When my home PC receives an invite, it is added to the Outlook calendar and synced with my Google calendar. I also have my Google calendar set to sync both my iPad and iPhone.
WebEx
I have to attend several Webex meetings each week. Cisco has created an iPad Webex app which is available for free on iTunes. I used this app three time and it works well. When you connect to the meeting, it asks if you would like to have Webex call a phone or use the iPad for audio. I tried to use audio the iPad twice and both times was informed that the feature was not supported on the Webex server. I suppose this is something that will be added over time.
Well, as I said at the beginning of this article, I am sitting in the hotel and it is getting late, so I will continue this topic in the next post. Make sure to check back because some of the most useful (and fun) apps are yet to come.