Jul 15 2010 4:12PM GMT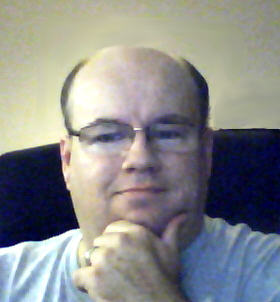 Profile: Dave Bateman
This must be the week for very cool free things. In my last post I told you that Cisco is offering free WebEx accounts. Well, I just found a service that allows you to remotely control PCs. The uses for this are pretty endless. I use it mostly to help my friends and family when they are having trouble with their PC. In the past I used Logmein.com. I really like Logmein.com, but it requires that you login to the service from the PC you want to install it on. That means I would have to tell the remote user what my password is to the service and then try to walk them through the installation. This new service does not require this.
The new service is called Teamviewer.com. All the remote user has to do is download a file and run it. They don't even need to install it. When they run the setup file, it will ask them if they want to install it or run it. They simply pick run. A unique ID and password will appear on their screen. All you have to do is enter the ID and password on your PC and you are in.
The features offered by Teamviewer are similar to those found in Logmein.com. However, they do offer a couple things that the free version of Logmein does not, such as file transfer and VPN. Another nice feature is that you can choose to push your screen to the remote PC. This allows you to share a document or show the remote user how to do something. Using a feature called, "Browser based Presentation" you can share your desktop with multiple people. Those viewing your desktop do so using a browser so they don't even need to download the Teamviewer software.
The software that you need on your end is that same software as the remote end. You can install it or simply run it without installing it. You can also access the remote PCs via a web browser. This is handy if you need to access a PC from a PC that isn't yours.
Teamviewer works on Windows, Mac, and Linux. There is even an iPhone and iPad client available. The iPhone and iPad clients allow you to access PCs running the Teamviewer software –  it does not allow you to remotely control an iPhone or iPad.
The only limitation I can see with the free version of Teamviewer is that  you can't use it for commercial purposes. That seems fair to me.