Jan 19 2012 11:50PM GMT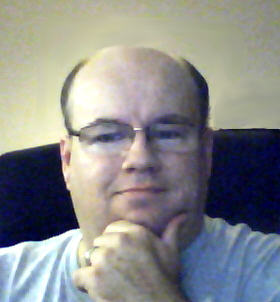 Profile: Dave Bateman
Remember the last time you took a nice long walk and you were alone with just the beauty of nature and your thoughts? I bet more than once during that walk you said to yourself, "Self, I wish I could watch an HD movie while I was walking." Okay, maybe that thought never crossed your mind, but thanks to new technology you may soon be able to do just that.
A company called Lumus has created glasses that allow you to view HD video while still being able to see through the lenses. This means that you are actually able to see through the video and see the environment around you.
This is pretty cool technology. I don't know that a lot of people will want to watch a movie while they are walking around, but this could be cool while on a flight. Of course, there are other applications for this technology. For example, it could replace or augment your cell phone screen. Imagine being able to view your email on a nice large virtual screen instead of the small cell phone screen.
While all of this is cool, I have my concerns. You know that some people will think it would be a good idea to watch a movie while they are driving. I don't care how well you can see the environment around you, your attention is going to be diverted. If you think texting while driving is bad (and it is) you can just imagine how much more dangerous this would be.
Of course, the big question is how much is it and when can I get one? I can't tell you that. Lumus plans to OEM these to companies that have built applications around the device. They feel that the device shouldn't be more than a few hundred bucks, but that is about all we know right now.