Oct 17 2009 9:15PM GMT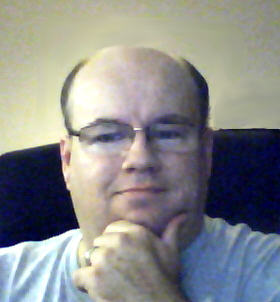 Profile: Dave Bateman
In the last post we started a discussion about Cisco's Unity messaging product. The last post included a brief overview of the three messaging products with more detailed exploration of Unity. This post will focus on Unity Connections and Unity Express.
Unity Connections is sometimes thought to be a smaller version of Unity, but it is really a completely different product. For instance, it does not run on Windows but rather Linux and it has its own built-in message store so it does not require Exchange. While it has some features that are similar to Unity, it does not include all of Unity's features. While many might expect that, they are often surprised to hear that it also contains features not found in Unity.
Unity Connections does not offer true unified messaging, but it does support integrated messaging. Unity Connections stores messages on-box in its built-in message store. Since it does not use an external message store, all types of messages (voice e-mail and faxes) are not stored in a single inbox; therefore, true unified messaging is not possible. But, by implementing integrated messaging you can have the next best thing. Integrated messaging allows Unity Connections to access to the email server and the email client to have access to the voicemail messages that it is storing. This allows users to access voice mail messages from their email client and allows users to access email messages from their phone.
Another feature of Unity connection that is not found within Unity is personal rules. A user can setup call screen rules. A typical rule might be something like, "if a call comes in after 5:00 and the caller is any of (fill in the blank) people, then send the call to my cell phone." If configured, Unity Connection can also access you calendar and route calls based on your schedule. I am sure you are already thinking of other cool ways you could use this kind of feature.
Let's take a look at Unity Express. Again, this is a completely separate product. Unlike the other two solutions, it is not installed on a server. This product runs on a router. Actually, it runs on a module within a router. For all intents and purposes, the module is a PC. It has all the makings of a PC, a CPU, storage device, memory, etc. As a matter of fact, it is also based on a Linux OS.
For the most part, Unity Express is the messaging solution selected for environments that are using Cisco Communications Manager Express. This is a popular solution for small or branch offices. While it was primarily built as a Voicemail system, features are continually being added that are turning this into a very feature-rich product. In addition to offering all of the features you would expect from a voicemail system, it also has a very solid auto attendant feature. The auto attendant function is really an Interactive Voice Response (IVR) system similar to that found in Cisco's contact center solutions. This actually allows Unity express to provide functions that neither Unity nor Unity Express do.
So, which one is for you?… that depends. On what? A lot! The size of your deployment, the features you desire, the size of your budget and so on. I can't tell you which is the best because that all depends on your needs. Hopefully this, at the least, helps you understand some of the basic differences in the products.
Below is a brief comparison table of the features found in each:
| | | | |
| --- | --- | --- | --- |
| | Unity | Unity Connections | Unity Express |
| Number of Users | 15000 per server | 7500 (10,000 VM only) | 250 |
| Platform | Windows based Server | Server (Linux) | Router module |
| Max active calls | 200 per server | 144 (244 in certain configurations) | 24 |
| Market | Small/branch office | SMB – Enterprise | Enterprise |
| Messaging | Unified | Integrated | Voicemail via IMAP |
| Massage Store | External | Built-in | Built-in |
For a more detailed comparison table check out Cisco Messaging Products: Feature Comparison.