Oct 15 2009 8:07PM GMT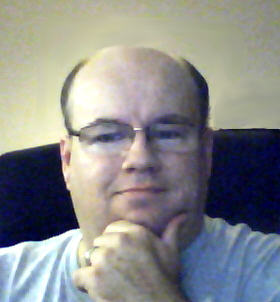 Profile: Dave Bateman
I often receive calls from individuals that have questions about their Unity system. The fist thing I ask them is "What Unity do you have?" This question is often met with moments of silence followed by "Cisco Unity?" At this point I know it's going to be a while before we can get to the actual question. The reason for this confusion is that Cisco has three different voice messaging systems and each contains Unity in the name. To make things a bit more complicated, even though each is a different product, there are aspects in which they are very similar.
I thought I would use this and the next post to try to help you understand the three voice messaging products that Cisco offers. I will offer a brief description of each followed by a comparison table.
Let's start with Unity. That's the whole name… just Unity. While it can be used as a voicemail only solution, it is really a unified messaging solution. It runs on a Windows server and requires Exchange (or Dominos) as a message store. No messages are stored on the Unity server but rather in the message store. If you are using this for a voicemail only solution, Exchange may be loaded on the same server as Unity. This often leads people to believe that Unity stores the messages, but they are actually stored in Exchange.
So what do they mean when they say it's a "unified messaging solution?" They idea is that it can offer the user a single inbox for various forms of messages. All of the user's e-mail, voicemail and faxes can be stored in their Exchange inbox. This allows the user to retrieve their voice from their Outlook client as well as dialing in. A Text to Speech (TTS) feature is also available which allows a user to not only hear their voice mail when they dial in, but also listen to their emails. Using TTS, Unity "reads" the email to them. The quality of this feature is good; however, the practicality of having all of your email read to you is questionable. The faxing feature is a bit more limited. It requires that you have a compatible fax server installed and it only notifies you of faxes and allows you to forward them to another fax machine. It does not read the faxes to you over the phone.
In addition to Unity offering Unified messaging, it has the ability to function as a very feature-rich Auto-Attendant. This feature allows an administrator to configure Unity to route calls to the proper destination based on touch tone input from the caller.
One final feature that I would like to touch on is its queuing capabilities. This is a feature that is not discussed too much. Unity has the capability to allow callers to choose to be placed on hold instead on going to voicemail. The caller is then placed in a queue and is told how many callers are ahead of them. At pre-set time intervals, the caller is given the opportunity to be released from the queue and leave a message. Sounds like a pretty cool feature doesn't it? Well it is, however, for every call that is in the queue, a voicemail port is being used. In short, what this means is if this feature is used on a system that is running close to capacity, it is possible that it could cause all ports to be consumed and cause Unity stop accepting incoming calls until ports are freed up.
In the next post I will discuss Unity Connection and Unity Express as well as offer a concise comparison table.