Jan 5 2010 8:58PM GMT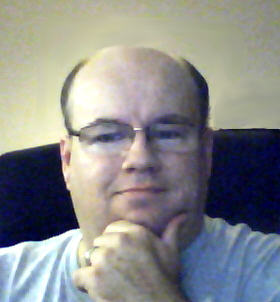 Profile: Dave Bateman
Over the last few articles we have been exploring how we can enhance Cisco Communications Manager Meet-Me conferencing. Primarily we have discussed how we can add caller name announcement and reject undesired callers from joining the conference. These enhancements are accomplished by leveraging Unity and Communications Manager. Up to this point we have covered the Communications Manger side of the setup. In this article we will start to look at the setup required within Unity.
Unity will be the entry point to the conference for the callers. The caller will need to enter the extension on the Meet-Me conference they wish to join. This requires that a call handler is created for each Meet-Me number there is within Communications Manager. The call handler will be configured so that it requests the caller to record their name before the call is transferred. The call has to be accepted by a participant of the conference before the transfer is completed. To configure the call handler follows these steps:
1. From within Unity Administration, select Call Handlers and click the plus sign in the upper right hand corner.
2. Give the call handler a name that is easy to identify, such as Meet-Me5570 (I am using the extension 5570 in this example), and click Add.
3. Assign the extension 5570 (Figure 1).
Figure 1



4. Select Call Transfers from the left hand column and set the Transfer incoming calls to a phone setting as seen in figure 2.
Figure 2



5. Select Supervise transfer for Transfer type and set the Rings to wait to at least 6.
6. In the Gather caller information section, check the Confirm and Ask Caller's name check box (figure 3).
Figure 3



These are the base requirements for this call handler. You may also want to record a busy and standard greeting. The standard greeting is what the caller will hear if they are not allowed to join the conference so you will want it to say something like, "You are not authorized to join this call, you will now be forwarded to the operator." The busy greeting is what a caller should hear if the conference call had not yet started. The greeting should be something like, "the call you are trying to join has not yet begun, please try again in a few moments."
The last thing we need to do is provide a way for a caller to know how to join a conference. The simplest way to do this is to add an option to the opening greeting. Typically a customer will add a line to their existing greeting that says something like, "If you are calling to join a conference, please enter the conference number now or at anytime during this message".