Dec 26 2009 12:55PM GMT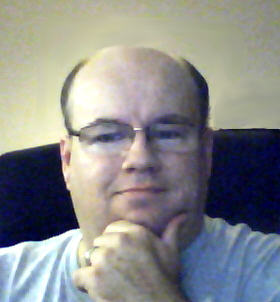 Profile: Dave Bateman
In the last post we started to look at the configuration required to add the ability to have the name of the caller announced and to prevent the caller from joining the conference. So far we have configured the Meet-Me number; now let's move on to the voicemail port configuration.
Warning: This article deals with modifying the Class of Control. If this is done incorrectly, you could cause calls to fail including emergency calls. If you do not have the proper training and are not qualified to make these types of changes DO NOT proceed.
Once you have created the Meet-Me number, placed it in the MeetMe_PT partition and added the MeetMe_PT to the calling search space of users that will initiate the conference, you are ready to configure CM's class of control so that Unity can reach the MeetMe_PT partition. Do this by assigning a calling search space to the Unity voicemail ports. Assigning a calling search space to a voicemail port is very similar to assign one to a line or device. Keep in mind that Unity will most likely need to reach devices and numbers other than the Meet-Met number so you need to make sure that the calling search space assigned to the voicemail port has access to all required partitions. The following steps show how to assign a calling search space to a voicemail port. In this example, we will be assigning the Employ_MeetMe_CSS calling search space to the voicemail port. Again, it is assumed that this calling search space has already been created.
1. Within CM Administration navigate to Voice Mail>Cisco Voice Mail Port.
2. A list of ports should appear.
3. Select the first port that is associated with Unity.
4. Set the calling search space to Employ_MeetMe_CSS (figure 2).
5. Click Save.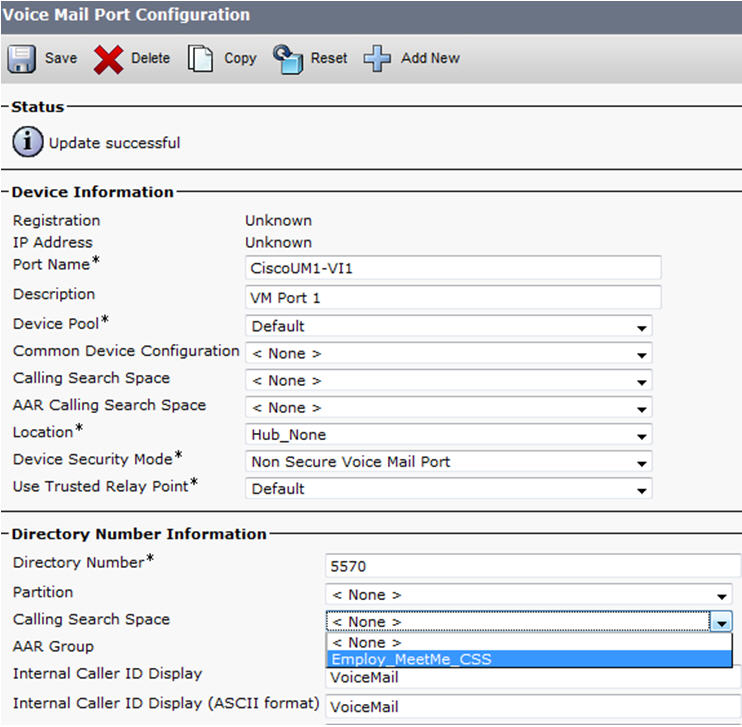 Figure 2
At this point we are almost half way through the setup. In the next post we will start to discuss the Unity side of the configuration.