Sep 15 2010 3:55PM GMT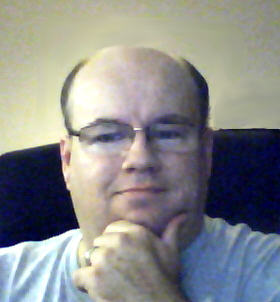 Profile: Dave Bateman
I got a call from a co-worker late Sunday night. He was in somewhat of a panic. He was out of town and was scheduled to give a presentation the next morning, but the power supply for his laptop had just died and it had very little battery power left. Of course, my first suggestion was for him to go buy a universal power supply, but it was late on Sunday and he had to be at the client's office first thing in the morning. After jumping through a few hoops, I was able to get him access to the files he needed, and he was able to use the client's PC for the presentation.
Having spent the better part of the last ten years traveling across the country teaching, I am surprised this never happen to me. As a matter of fact, I always thought it would happen to me, so I always had a backup plan. I would carry a copy of the presentation on a USB stick. I know that isn't very creative, but I am amazed how many people don't think to do this when traveling. Also, having your documents on a USB stick won't do you any good if the PC you end up using doesn't have the required software. For example, a PowerPoint file is useless if the PC doesn't have PowerPoint loaded on it. This is where the other half of the plan comes in.
In addition to having the presentation files loaded on USB memory stick, I also have a number of portable software programs installed on it. If you are not familiar with portable software, it is software that can be run directly from the USB stick without having to install it on the PC. Here's the programs I keep on my memory stick:
Portable OpenOffice – Allows you to create, edit, and view Word, PowerPoint, and Excel docs
Portable Firefox – A portable version of the Firefox web browser
Portable FileZilla – FTP Client
Portable Foxit – PDF Reader
Having a memory stick with my presentations and these applications installed allows me to get my work done even if my laptop decides to take some time off. So, the next time you are getting ready to go out of town on business, you might want to make sure you pack a memory stick with these essential tools on it.