Oct 6 2011 9:52AM GMT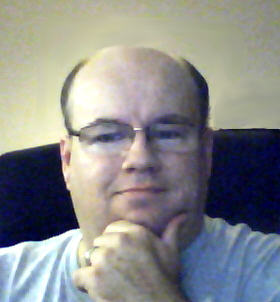 Profile: Dave Bateman
I have to admit, I am feeling a little sad today. I read the news of the passing of Steve Jobs last night, and I was surprised by how it hit me. I mean, I guess we all knew he was sick, but it still shocked me. I guess that is what happens when someone larger than life passes.
I have to admit, I was never an Apple fan. I use to purposely avoid the Apple aisles of Fry's and CompUSA (oh how I miss CompUSA). But then something changed when I finally decided to buy an iPod Touch. The device was simply amazing to me. Not that it was so revolutionary, but that someone finally got it right. It's like someone looked inside my mind and saw exactly what I would want a device to be. I later purchased an iPhone, Macbook, and an iPad. I wouldn't say I am a fanboy, but I really am impressed with Apple products. I still use a PC everyday, and I also have an Android tablet.
There are a lot of people out there that dislike Apple product simply because they are Apple products. I know because I used to be one. There are also people out there that love Apple products simply because they are Apple products. However, somewhere in the middle there are people that love SOME Apple products because, as Steve said, "It just works" and yes, sometimes they even feel magical.
If you are one of those people that dislike Apple products and have never tried one, I urge you to do so. Not because it is magical and will change your life, but because in trying new things we learn to let go of some of our unfounded prejudice and learn that new is not always bad. I know for myself that once I tried an Apple product and found that I liked it I was more open to things that I had once dismissed for no valid reason. As a matter of fact, the reason I own an Android device is more due to Apple than it is to Google.
Not often will a man with vision like Steve Jobs pass though this world, but as Dr. Seuss said, "Don't be sad because it is over. Smile because it happened." Steve, thanks for everything. Rest In Peace.