Oct 20 2011 6:48PM GMT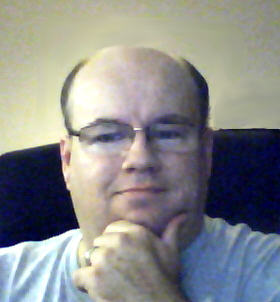 Profile: Dave Bateman
You may have heard by now that Amazon has announced a new tablet. The Kindle Fire is suppose to start shipping November 15th. This new device includes a new kind of web browser that offers higher speed browsing than normal. It does this by offloading much of the work to servers that Amazon owns. This means that everything you do on the browser is sent to Amazon. This information is also stored for up to 30 days. As you can imagine, this is concerning to some people. I am good with that. I get it. What I don't get is why some members of congress feel it is their job to get all up in arms about this.
Representative Ed Markey of Massachusetts is very concerned about this and has sent a letter to Jeff Bezos (Amazon CEO) with a number of fairly good questions. Many of which can be answered simply by reading the Kindle Fire details on Amazon's website. He wants to know how the data is being used, if a user can opt out, and so on. Like I said, many of these things can be found on Amazon's website. The short answer to most of these concerns is simple. If you don't want your information tracked, then turn it off. That's right, you can turn it off. However, if you choose to do so, the web browsing speed will be reduce – not because Amazon wants to punish you – but because you won't be using Amazon's servers. You can still surf, just not as fast. It's your call.
Here's the other thing. This isn't all that new. Other browsers such as Skyfire and Opera Mini are doing things very similar to this. Why is it only now that Congress is concerned about this? My guess is because they just heard about it and it sounds like something everyone will get on board with. I mean, how can you be upset with someone that just wants to protect you privacy?
So why  does this concern me? I guess I always fear things that are seen as being broken get over-fixed and new problems (or limitations) are created. But really, it comes down to this: It's my job to protect my privacy, and it's your job to protect yours. If you are willing to give up some of that privacy to have a faster web browser than that is your choice. People do it everyday when they sign up for those frequent shopper cards so that they can save 50 cents on their next purchase.
Some will say that the average buyer of the device may not know that this information is being tracked. Amazon isn't hiding this information. Anyone that takes a few minutes to read what the device is all about will learn about this. In the end, no one will ever be able to protect your privacy as good as you can, not even Congress.