Jul 31 2011 7:09PM GMT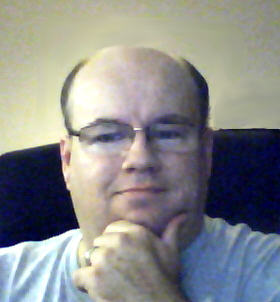 Profile: Dave Bateman
I use a number of different computing devices on a daily basis. While it might drive many people crazy to be working on different devices running four different OSes, I find it very efficient. Each device is better at one thing than the others. For example, my windows PC is used for email and basic word processing functions, my MAC is my go to system for social media and instant messaging, and there is no device I would rather use when reading blogs than my iPad. This system works for me, but there are challenges from time to time. Until recently, one of the biggest challenges was when I wanted to transfer a small amount of text from one system to the other. For example, often while surfing on my PC I find a link that I want to instant message to a colleague, but my IM client is running on the MAC. This means I either had to email the link, run the IM client on my PC, or save the link to Dropbox, which then syncs it to my MAC, at which point I can send it in an instant message. I also run into the same issue when using my iPad or Android devices.
This week I found a solution. A website called Pastebin allows you to paste text to "the cloud" and access it from most platforms. It offers an app/widget for the PC, MAC, iPad, iPhone, HP OS, and Android. Before you use the service you need to create an account, but that is easy and best of all, free. To save text to the service just cut the desired text and paste it in to the widget/app and click submit. When submitting text, you can choose to save it as public or private. Once it is saved, you will receive a URL that is a shortcut to the text. If you want to share this information with someone else, you can send them the URL, and they can access what you posted.
While there are other apps that provide a similar function, this is the first one that I have found that works on so many different platforms. Another big feature of this service is that, since it saves the text to the cloud, not only can you access from different devices, that device doesn't even have to be on the same network.
Another interesting "feature" of this service is that any text that isn't marked private can be viewed by anyone. I have seen things that range from java code to short stories to random hex strings. I am not saying that it is the most interesting reading I have come across, but it can be fun to try to figure out the origins of some of the posts.
One word of caution before using this service. Always assume everything you post is public information even if you mark it as private. I am not saying that this service isn't safe. I just don't recommend posting ANYTHING on the internet that you don't want everyone else to read.