Jan 31 2011 7:54PM GMT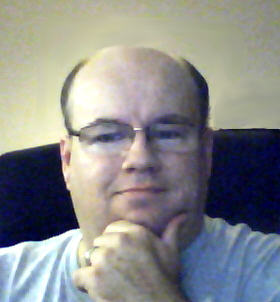 Profile: Dave Bateman
I love my office setup at home. I have a Windows based VM server, a Windows workstation, and a Mac laptop. The flexibility that this setup gives me is invaluable when I am developing. Since the developing varies between writing courses and books to creating instructional videos, the computer that fits the job varies as well. Like I said, I love this setup , except when I don't. That doesn't happen very often, but every once in a while I run across one of those "there has to be a better way" moments. I ran into one of those last week. I had some text on one system that I wanted to cut and paste onto another system. This required me to either email it to myself or save it to a file on the network drive and then open the file on the other system and cut and paste it. This meant I had to cut and paste it twice as well as save the temporary file. It was faster for me to just re-type the information.
This morning I decided that there must be a better way to do this and I was going to find it. Surely others have had this same issue and someone must have created a solution for it. So off to my trusty friend Google I marched with high hopes. Well… my hope started to slip as I realized that while there were programs out there that almost offered what I was looking for, for the most part they were Windows OR Mac based. There were only a couple that claimed to be "cross-platform." I decided to download a demo for the most promising one. I installed it on one Windows system and the Mac. To make a long story short, it didn't work. I decided to give up on the quest.

Later in the day I found a few minutes to spare and decided to look one more time. So I entered a slightly different search on Google and clicked my way across a number of sites when I found PonPon. PonPon is a Firefox extension. When I read this, I almost ignored it. I assumed that it only worked within Firefox. Boy, was I wrong. This extension is very cool. Once installed, you have to have Firefox running on the systems, but you can cut and paste within any program. To copy you use ctrl-c on the source computer and to paste you use crtl-v on the destination computer, sound familiar? It's simple and it just works. The fact that it is free doesn't hurt either.