Jan 9 2010 7:59PM GMT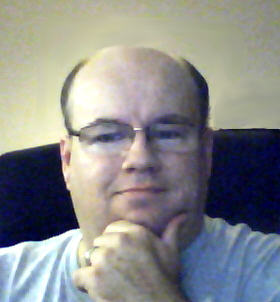 Profile: Dave Bateman
Have you ever found yourself on your computer, repeating the same task over and over and thinking, "there has to be a better way." It has happened to me one too many times. I often think, "why hasn't someone created an automated way to do this?" If you are using a program that supports macros, you can always create a macro, but often by the time you figured out how to make the macro do what you want it to do, you could have completed the task by hand and had time to spare. And then, what about those programs that don't support macros?
You most likely know that there are many applications out there that claim to allow you to record any action on your PC and replay it as a macro. Most of these apps aren't free. Now, I don't know about you, but I like to try before I buy. Well, a while back I went on the hunt for a program that would allow me to automate a few tasks I found myself doing too often. I wanted something more than a "recorder" as I wanted the ability to input information at various points within the macro. I also wanted the ability to create this marco and then run it on any PC without having to load any runtime software. Well, after spending some time playing around with a lot of pieces of software, I stumbled across a program called AutoIt.
AutoIt offered pretty much everything I wanted and the price was right – FREE! You can't do much better than free. But then again, is anything really free? In this case, the price is that you need to invest a little time. It is not a recorder, it is more of a programing language. Having taken a few programing classes in college years back, I thought I was up for the challenge. Well, thanks to the awesome built-in help documentation, samples and an active support forum and the fact that I was able to pull a few programing principles out of the cobwebs of my mind, I was able to create the macros I needed. I also found it fun to sit in the programing seat again after so many years. What really made this app work for me is that fact that you can compile these scripts to an exe. This took care of my need to be able to run it on any PC without having to load other software. I was even able to email a complied script to a friend.
If you find yourself in need of a special little macro and you aren't afraid to get your hands dirty, you should check out this program.