Jul 23 2011 11:06AM GMT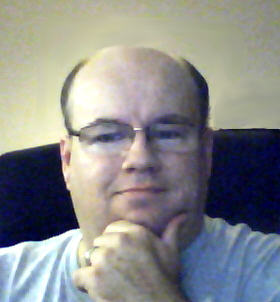 Profile: Dave Bateman
In the last two articles we discussed the user interface and browsing experience on the iPad and Android devices. In this article we are going to discuss the apps that are available for each device. Both Apple and Android have app stores. The iPad apps store is called, "The App Store" while android's is called, "Android Market." Both stores work pretty much the same way. Once you find an app you want, you click the buy button and the app is installed on your device. The Android Market is linked to your Google account and uses Google checkout. The Apple app store uses the same account that you use for iTunes. You can fund the account with itunes gift cards or with a credit card.
So which one offers the best apps? For the most part, I have found that both stores offer excellent apps. Most of the better apps are available for both devices, but there are some that are exclusive to one device or the other. For example, you can only get Apples iWork apps (Pages, Numbers, and Keynote) for the iPad. I also have to say that I have used a number of word/excel type apps and nothing comes close to the iWorks apps. Another thing that can't be ignored is that the Apple apps store has more than twice as many apps (over 400,000) than the Android Market. This also means that the Apple store has twice as many bad apps so there is more to weed through. However, it also means that the Apple store has more apps on sale each day. Often there a number of apps that are free for the day. You can also find Android apps on sale – it just doesn't seem like there are as many.
One thing that is unique to Android is that you can load apps from other sources. There are a number of other Android app stores, one of the most popular is Amazons Apps Store. Each day the Amazon app store has one app that is on sale for free. I have been able to find a few really good apps there. When is come to Apple, you are only allowed to install apps that you purchase from the Apple apps store (unless you jail break the device). Another advantage that the Android market offers is that you can get a refund for the app if you don't like it. There is, of course, a catch – you only have 15 minute from the time you purchase the app to return it. Another nice feature of the Android Market is that you can access it from any PC via a web browser. Not only can you browse the apps via a web browser, but you can also purchase them. Once you purchase them, they are installed on the Android device.
So, when it comes to apps, which device is the winner? In spite of all the nice features that Android offers, I have to go with Apple. For me, the fact that it offers more apps and that iWorks is only available on the iPad, Apple is the clear winner when it comes to apps.
In the next article we will do a final wrap up and offer a few key things you should consider when choosing a tablet.