Jul 19 2011 12:28PM GMT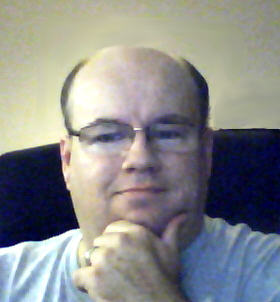 Profile: Dave Bateman
A while back I said that this may be the year of the tablet, and if what you are seeing at your local Best Buy means anything, it just may be. It seems like every week a new tablet is hitting the shelves. Anyone interested in one has plenty of choices. So, the question is, which one is right for you?
Even though there are a ton of tablets out there, there are really only three types. There is the Apple iOS based device (iPad), the Android based device (Xoom, Galaxy, etc), and the webOS based device (HP TouchPad). Over the next few articles I am going to be comparing the iPad with the Android device. I own one of each type and use each on a daily basis. My findings are completely unscientific and are simply my opinion. I am not going to bother with the typical hardware breakdown for two reasons. The first being that there are a number of different Android tablets and each vary slightly in the hardware department. The second is that, based on my experience, it just doesn't matter. I have an iPad2 and an Acer A500. Both have 10 inch screens and seem to run at pretty much the same speed. They both take about the same time to boot and load apps. I am sure there are nano-second differences, but in the day-to-day use you just don't notice it.
The main difference between these devices is the OS that they run. The iPad runs iOS and the Android tablet runs Android. The main difference the typical user will find is in the interface. The iPad offers a very simple interface while the Android adds a little flair. The only thing you will find on the iPad home screen are app and folder icons.  On the Android tablets, in addition to apps, you can have widgets on the screen. The widgets display real time information. For example, I have an email widget that shows the most current emails and another widget that shows my upcoming appointment. By clicking on the widget, you can open the corresponding app. Both the iPad and the Android home screen work just fine, but personally I prefer the Android home screen since I can see valuable information (emails, calendar, etc.) without having to open an app.
In the next article we will take a look at the web browsing experience.