Feb 11 2010 5:59PM GMT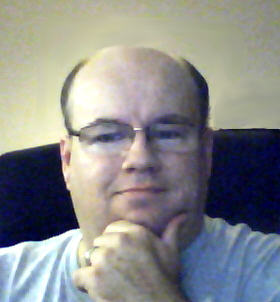 Profile: Dave Bateman
Cisco has a neat little feature called the Cisco Personal Address Book. It allows you to create a directory that can be accessed from your Cisco IP phone. To create the directory, use the Communications Manager User web pages. This interface allows you to enter your contact's name, email address, and up to three phone numbers. Once configured, you can access the address book from the phone. While this is handy, it is a feature that is not used as much as you might think due to two facts. The first is that you need to enter all the names and numbers. The second is that the phone interface is not that quick to use. If you have ever used the Personal Address Book, you know that the navigation can be somewhat cumbersome. This is no fault of Cisco.
The problem is that you are trying to spell a name using the phone's dial pad. For instance, just to enter SMITH you have to press the keys 11 times. I guarantee you in the amount of time it takes to look up one name, you could have found three from within your Outlook contacts.
Apparently, someone at Cisco figured this out as well as there is a feature that allows you to dial from within most Microsoft Office applications, as well as, Firefox and Internet Explorer. The application that allows you to do this is called, Click to Call Widget. This software can be downloaded from Cisco's website or you can contact your Cisco reseller about it. The installation is fairly simple and, once loaded, you can right click on a contact within Outlook and select Call (Figure 1).
Click to Call can be configured to automatically insert digits that may be required to make outside calls (such as a 9) and, as well as, international prefixes. If you select Call with Edit, the number you selected will appear in a window (Figure 2) so that you may edit it before dialing. Once you select the call option, the call is automatically placed and your speaker phone activates.
So, the next time you open Outlook, look up a number, take your phone off the hook, dial the number and  think to yourself, "Self, there must be an easier way." Remember… there is.