Mar 12 2011 12:36PM GMT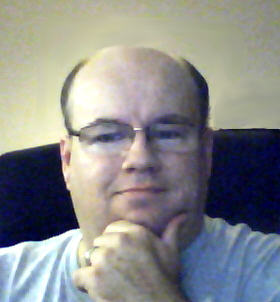 Profile: Dave Bateman
Guess what I did on my flight from San Francisco to L.A? I took a Cisco class.
A while back I blogged about Cisco's iPhone app called M-learning. Recently they have added an iPad app that allows you to access the same type of content, but takes advantage of the larger screen that the iPad offers. I took this app for a spin the other day, and I can say that, while the iPhone app is convenient, having it run on the iPad made it much more useful for me.
The content that I viewed was comprised of a number of videos and an interactive assessment. While you can view the videos from the iPhone app, the size of the screen often causes some of the information to be so small that you can't make out exactly what you are looking at. The large screen of the iPad eliminates this problem. Don't get me wrong, if you only have an iPhone the content is still viewable, but you may find yourself wishing the screen was just a little bigger.
The assessment test really impressed me. It is a combination of multiple choice and matching (drag and drop) questions. The interface is very intuitive and offers an experience very similar to that of the actual certification tests. The real value of the assessment test is what happens after you take the test. You are, of course, presented with your score and shown which questions you got correct and incorrect. You can then choose to review the questions. When you review the questions you are shown which answer is correct and offered an explanation as to why the answer is the correct one. For the ones you got incorrect you are offered an explanation as to why your answer was not correct.
To truly appreciate this type of learning you have to understand that is not necessarily a replacement for other type of training, but rather another way to learn. In today's world things are changing faster than ever before, and you are going to have to take advantage of all types of new tools to keep up with technology.