Apr 1 2010 7:19PM GMT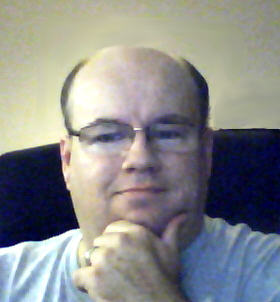 Profile: Dave Bateman
As many of you know, Cisco acquired Linksys a few years ago and, for the most part, has allowed it to function as a separate company. Linksys was the product for homes while Cisco continued to market itself as the business solution. It seems that is changing a little, or is it? Cisco made two announcements yesterday. The first one was about the new Cisco branded home wireless router called the Cisco Valet. The second one was about a new line of Linksys routers called the E-series. The more I looked into these new devices, the more they looked to be the same , kind of. So, here's what I have been able to piece together. The routers, (both Valet and E-series), are aimed at the home market and have some pretty nice features for the home user. They claim to require only three steps to configure and allow things like guest networks and time limiting access. If I had children in the house, I might have ordered one today for the time limiting feature alone. it also allows you to block access to certain websites. All in all it seems like a very nice home router.
Now that we understand the target market and features of these routers, let's get back to detemining what the difference is (if there any) between the Cisoc and Linksys devices. The Cisco Valet router is available in two models, one retails and $99, the other $149.
I expected to see the same thing when I looked in to the Linksys brand version of this router. However, what I found was four E-series model routers ranging from $79.99 to $179.99. Here's a summary of the four Linksys devices:
E1000 – Wireless N with 100 MPS Ethernet (4 ports) – $69.99
E2000 – Wireless N with Gigibit Ethernet (4 ports) – $119.99
E2100L – Wireless N with 100 MPS Ethernet (4 ports), USB port to connect drives for sharing and a built in UPnP AV media server – $119.99
E2100L – Wireless N with Gigabit Ethernet (4 ports), USB port to connect drives for sharing and a built it UPnP AV media server – $179.99
All of these devices look like they are the perfect fit for the typical non-tech internet user. I hope everyone in my family goes out and buys one so I don't have to spend hours on the phone trying to help them setup their wireless network. My only concern is, since there are essentially six devices that all do close to the same thing and made by the same company, I will now being spending hours on the phone helping my family decide which one they should buy. From a features and benefits side, I understand offering the customer more choices, but from the support side of things, the few choices they have, the less chance they have of making the wrong one.
So, the next time someone asks me what router they should buy for their home, I am going to point them to one of these devices and see if it really does reduce my time on the phone.
On a side note… this is not the first product that Cisco had called Valet. Years ago (many years ago) they had a voice mail product by the same name. It didn't stay around too long. Let's hope this product does not follow its namesake in that regard.