May 22 2010 10:50PM GMT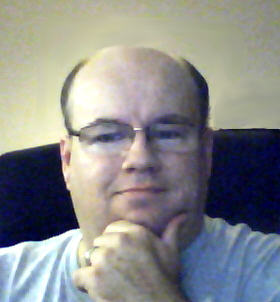 Profile: Dave Bateman
When I started teaching Cisco voice around 10 years ago, I would often tell my students that Cisco's goal was to have a Cisco phone on every desk and in every home. I said this more to spark conversation than because I really thought it. But, it looks like they have accomplished at least half the goal. They have Cisco phones is nearly every house, well, kind of.
If you have watched TV shows like 24, NCIS, or The Office, a Cisco phone has most likely been "placed" in your home or at least in the show you watched. When theses appearances first started, they were pretty low key, and you really had to look for a quick shot of the phone while the camera panned the desk.  Not anymore, in an episode of NCIS that broadcast May 18th, the new Cisco 9971 was the focal point of a nearly two minute segment of the show. If you missed the show, you can see this segment and many others that contain Cisco products at this link.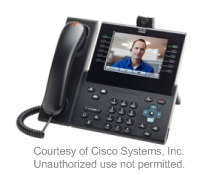 But hey, what about people that don't watch TV or those that don't watch much?  I would put myself in the later category. While I don't watch a lot of TV, I do play a lot of video games. Just to make sure I don't miss out on all this product placement, the Cisco logo and product can be found spattered through the new Tom Clancy game, Splinter Cell.
Before we pass judgment on any of this, we need to remember that Cisco is not the only company to be doing this sort of thing. Just before the Apple IPAD was launched, ABC's show called Modern Family did an entire show based on one of the main characters wanting an IPAD for his birthday.
So, does product placement belong in TV shows and video games? I guess my feeling is why not? We, the consumer, are somewhat to blame for this. How many of you reading this have DVRs? How many shows do you watch live and view the commercials? I know in my house it is very rare that we watch any of our favorite shows live. We DVR them and fly pass the commercials. The Networks need to make money so they can make the shows that we want to watch. If they throw a little product placement in and still make it entertaining, I'm good with that. It's not like I ran out and bought an IPAD after I watched Modern Family – I waited a whole two weeks before doing so.