Jul 13 2010 12:05PM GMT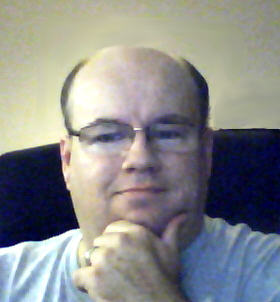 Profile: Dave Bateman
How many times have you started to sign up for a "free" service only to find out that it is only a trial? Well, when I saw that Cisco was offering free WebEx accounts, I assumed that it was a trial, but I decided to check it out. It turns out it really is free and it is not a trial. So, what's the catch? Well, other than a few limitations there doesn't seem to be one.
The new free service is called WebEx Meet. It allows you to hold WebEx meetings with up to four other people. For the most part it offers all of the features most people will need for a small web conference. You can share your desktop or upload a file and share only the file. You can make anyone on the call the presenter, or as Cisco says, you can "pass the ball." The sessions can be recorded and you have up to 5 GB of storage for documents and other files.
Setting up an account is pretty simple, just enter you name, email, password, company name and you are ready to go. Setting up a WebEx conference is also pretty easy – just enter a name for the conference, a time, and the email addresses of those you want to invite. Optionally, you can add a password and an agenda for the meeting. WebEx will send email invite to those that you invited.
Starting the meeting is pretty simple, too. Just login to your WebEx account and click the Start button next to the meeting. All the attends have to do to join is click the Join button in the invite email.
Based on my initial test of the service, there are only two things that I normally do in WebEx meetings that I couldn't with WebEx Meet. The first is WebEx Meet will not call you. Normally, once you join a WebEx conference you can choose to have it call you to start the audio portion. With WebEx Meet you have to dial into the conference and no, there is no toll free number. To be honest, I expected this, after all, it is a free service. The other feature is that I often allow someone else to share their desktop and then I take control of it. This allows me to offer remote assistance if needed. While WebEx Meet does allow me to have someone else share their desktop, I cannot take control of it. Again, this not a big deal – it just comes in handy every now and then.
So, next time you need to have a quick, small conference, give WebEx Meet a try, I know I will be using it.