Nov 18 2009 6:41PM GMT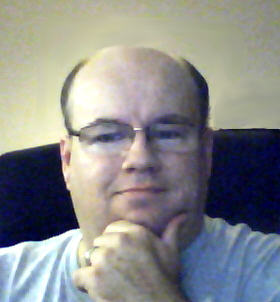 Profile: Dave Bateman
A couple of weeks ago I talked about a new game form Cisco called MyPlanNet where you took on the role of a service provider CEO and tried to grow your company. If you thought it was odd that Cisco had entered the game market, you may be surprise to hear that is not the only game out by Cisco. This time you don't have to play it on a PC. No, they haven't created an Xbox,PS3 game or even a Wii game. I wonder what a Cisco Wii game would be like? I suppose you could use the Wii remote to plug the cable into the correct port. Now, doesn't that sound like fun? OK, maybe not. The game I am talking about runs on the Iphone. Don't worry; if you don't have an Iphone, there is also a flash version of the game
This game is called Cisco Edge Quest 2. In this game you are the pilot of a ship and must guide the ship across five lanes of network traffic within an ASR 9000. Exactly why there is a ship in an ASR 9000 is never really explained. While you fly through the ASR 9000, you need to collect the green data packets and avoid the red blocks that represent network disruptions.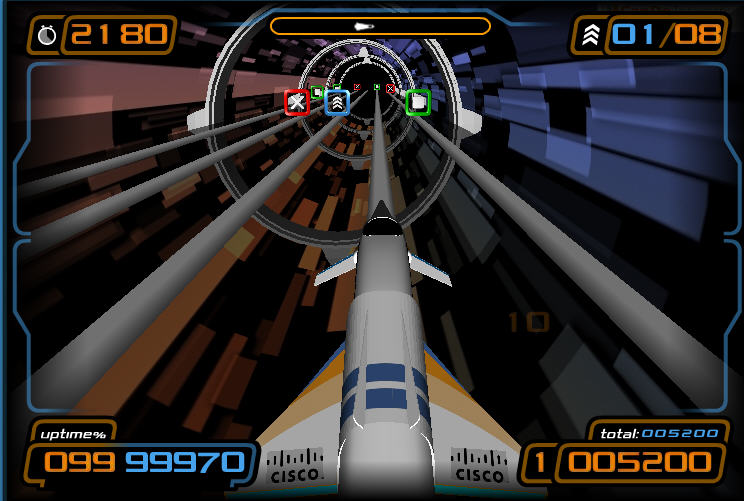 The game has some interesting points of play to it. Since collecting data packets and avoiding red blocks can get pretty repetitive, damaged packets are also on the track. At first you may think you want to avoid the damaged packets but, if you pick one and then pick up a repair packet within a certain amount of time, you can earn bonuses. Along the way you can also pick up speed upgrades to increase the speed at which your network operates. I think my favorite aspect of this game is the fact that you pretty much maintain 99.999% up time to successfully complete a level. The geek in me found that pretty clever. The How to Play section of the game is done well and the narration certainly sounds like it is done by Patrick Stewart but I can not verify that.
Since this it is a free game, I can honestly say it is worth every penny you pay for it. This game isn't going to give the Need for Speed series anything to worry about but, it is a fun little app. While the game is free, you may have to watch a short ad when playing the flash version. Go ahead and download it to you Iphone and give it a try. If you don't have an Iphone, give the flash version a shot. I think I actually enjoyed the flash version a little more.