Dec 31 2010 8:38PM GMT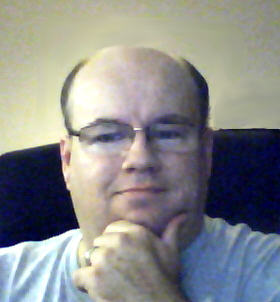 Profile: Dave Bateman
It's finally here. We all knew it would happen we just didn't know when. The other night I noticed that my iPhone wanted to update a few applications. I always like to see what the updates are before I install them so I started to check them out. When I got to Skype, the update said that it now supported Skype to Skype video calls. While Facetime is cool, most of the people I am interested in having video calls with don't have an iPhone or the new iPod Touch.
It didn't take long for me to download the update and start playing with it. The first test proved to be pretty much trouble free. I tested it over WiFi, but it is supported over 3G as well. The quality of the video wasn't the greatest but was acceptable. Once in a while the audio dropped, but that can happen any time you are trying to use the internet to transmit voice.
It requires iOS 4.0 and only works on the iPhone 4, iPhone 3GS and 4th generation iPod touch. You can use the front or rear facing camera. Of course, since the iPhone 3GS only has a rear facing camera, you are somewhat limited when using that device. It kind of works on the iPad as well. I know, you are saying "wait a minute, the iPad doesn't have any camera." You are right. When using it with the iPad, it only receives video. I tried this out as well and it works as promised. You can see the other party but all they see is themselves. I guess if you are the one with the iPad it would be OK but the other guy is stuck looking and himself for the entire call.
While I don't see myself using this everyday, I do think it will cause me to use Skype to communicate with my family when I am on the road. The best thing is that to make a call you don't do anything that much different than you do to make a normal call. I think that is the key to bringing things like video calls to the main stream. It seems that people aren't willing to do anything extra to make a video call. If they can make a call the way they normally do and it has video, great – they will most likely use it. But if they have to connect to the internet, get the camera working and then load software, they are just going to pick up the phone instead. Creating cool technology isn't enough, you have to make it easy to use and Skype for the iPhone does just that.