Jan 12 2010 9:04PM GMT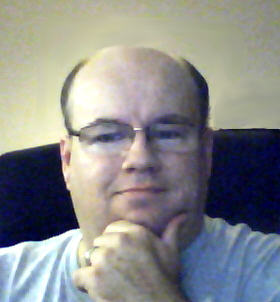 Profile: Dave Bateman
I was talking with a co-worker today, and he told me that his laptop hard drive died. He followed that with… good thing I had a backup. Good thing, indeed, I thought and then quickly backed up my own files. I am pretty sure that if he had not had a backup, his mood may have been slightly different.

Can anyone tell me why it is that even when we know we should do regular backups and have been burned before we wait until smoke is coming out of the PC before we try to back it up? I think that would make a good New Year's resolution: "I promise to backup my data on a regular basis." Now, based on my past experience at keeping my resolutions, I've got a feeling my backup drive won't be too busy this year, but I will try harder.
I know there are some out here that are shaking their heads at me because they do regular backups and are covered if anything goes wrong.  Are you? I mean are you really covered if ANYTHING goes wrong? An author who was 90% complete on her manuscript felt she was protected because she faithfully backup her hard drive each evening. One night she came home to find a fire truck in front of her house. Yes, her office had been damaged in the fire and her PC and backup unit were destroyed. As if having a house fire isn't bad enough, she lost six months of work. After hearing this story, I started doing off-site backups. There are a number of ways you can do this. There are services like Cabonite and Envaloc. Some choose to simply backup to an FTP site that they have access to. If you simply want to make a back up of an important file you are working on, you can email it to your Gmail or Hotmail account. It really doesn't matter how you create an off-site backup of important data, it's just important that you do.
Even though I am not the most diligent of people when it comes to backing up my data, I do make sure I backup important projects that I am working on. Some say I go a little overboard but, as Andy Grove says, "Only the paranoid survive." I backup my data onto an external hard drive and up to two remote sites. Occasionally, I will also copy it to a thumb drive.

I guess when it comes down to it, backing up your data is like buying insurance. No one really enjoys it and you really don't need it… until you really need it. I know I didn't really think I needed insurance on my truck. I mean, I am a pretty good driver. But when that deer forgot to look both ways last week and destroyed the front end I was glad I had it.  Do yourself a favor, don't wait for a deer to smash into you server, go backup you data!
Do you have a funny or tragic backup story? Maybe you have found the ultimate backup solution. Go ahead and share it with the rest of us. Remember, the best comment this week has a chance at 200 Knowledge Points which could better your odds of winning that free Google Nexus phone.