Jul 31 2010 5:31PM GMT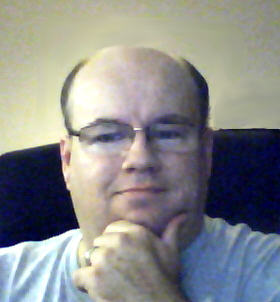 Profile: Dave Bateman
In the last post I talked about the $150 Android tablet (Angen Gentouch) that Kmart is selling but isn't in stock anywhere. Well, as fate would have it, I got lucky and got my hands on one. As promised in the last post, below is my review of this product.
First, I want to make sure we are all clear on what this device is. It is a $150 Android tablet. Let me say that again a ONE HUNDRED and FIFTY dollar tablet. I feel I need to shout that because some are bashing this device without taking into account the price. You really can't expect much in a tablet that is so cheap. Now that we have set expectations a little, let's look at how this thing fared.
Overall I was surprised by the device, some of the surprises were good and some were not so good. I have reviewed each component of the device separately and have offered a  rating for each component. You need to understand that this rating is based on what I hoped for from the device. It is completely subjective and only rates my satisfaction with the product. 10 does not mean perfect, it means "all that I had hoped for."
Display
The display is adequate. The text is completely readable and it does an OK job with video. The bulk of the video I watched so far is from YouTube and it did a very nice job of delivering that. There were no audio syncing problems and the video was pretty smooth. I would give the display a 7 out of 10.
Processor (Speed)
They claim the processor runs at 800 mghz and, from what I can tell, that seems about right. It takes about 50 seconds for the system to boot. Once booted, it sometimes lags as I would expect. The lag is not bad and I am not sure if it is always caused by the processor or the fact that the touch screen did not except the input. It surfs that web at a completely acceptable speed. As I said before, it had no problems downloading and playing YouTube videos. I'll give it an 8, but I may be a bit generous.
TouchScreen
First off, I am used to the extremely responsive iPhone and iPad touch screen. The touch screen on this device is disappointing. I first tried to use just my fingers and was constantly having trouble pressing the screen so it would respond as I desired. Once I started using the included stylus things got better, but I still have to give the touch screen a 4 out of 10.
Apps Installation
It comes with a number of apps loaded and that's a good thing because presently you can't install Apps from the Android Market Place. It seems to work, but never downloads the file. The company says they are aware of the problem and will be releasing a patch within 48 hours – that was over 4 days ago. You can still load apps if you can get your hands on the .apk file. If you can copy the .apk file to the SD card, you can run the installation from there. All of the programs I have tried to load that way worked just fine. However, until they fix the market place problem, I have to give this a 2 out of 10 when it come to the installation of apps.
Battery
I can't give any definitive numbers but, based on my usage, I am guessing you will get about 2 hours of battery life which earns itself a 4 out of 10.
Bottom Line
Should you buy one? To be honest I am still not sure I am going to keep the one I have, but the more I use it the more I think I will. It has a lot to do with what you want/expect it to do for you. If you are looking for something that will take the place of a netbook or iPad, you may want to pass. However, if you are looking to be able to do some light web surfing, check email, and play a few games, then this might just do the trick for you. For me, it makes the perfect device to have ready on the coffee table for those times that I want to surf while watching TV and my wife has the iPad.