Aug 31 2011 6:01PM GMT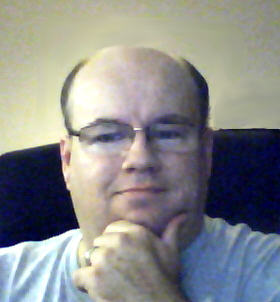 Profile: Dave Bateman
In my last article I told you that Cisco had launched a new certification. Actually, three new certifications. These certs are aimed at the individual that is contracted to install Cisco hardware that is replaced under a Cisco support contract. The certification is called a Cisco Certified Technician (CCT). The individuals are not expected to be experts on the equipment they install. They just need to know enough to install it and make sure it is functioning. Basically, they need to be able to get the gear to the point at which Cisco TAC can remotely manage it and finish the configuration. Because the tasks they are required to do are very specific, you will see that the required skills are pretty specific as well.
All three certs are called CCT, but each has an area of specialization. Let's take a look at the types of knowledge a candidate will be tested on for each exam.
CCT Routing and Switching – Exam 640-692
Candidates taking this test will need to be able to identify various routers and switches as well as determine the proper cabling for each device. They need to have a solid understanding of general networking knowledge such as IP addressing and subnets, FTP, TFTP SSH, and Telnet. It is also expected that they know how to configure a windows ethernet port and connect that port to Cisco devices as well as use loop-back plugs and null modem cables. It is also required that the individual understands how to configure and use TFTP.
CCT  Data Center – Exam 640-893
This certification requires that the candidate already has a CCT Routing and Switch. The candidate may be tested on topics that are similar to those found on the CCT Routing and Switching exam such as FTP, Telnet and such, but will also be tested on advanced topics. The qualified candidate should be able to identify and describe the components of the Nexus 2000, 5000, and 7000 as well as the MDS 9000 product family. They will also need a working knowledge of Cisco NX-OS and be able to do things such as verify a configuration and perform password recovery.  They will also be expected to know how to perform BIOS and firmware upgrades.
CCT Telepresence – Exam 640-792
This certification requires that the candidate already has a CCT Routing and Switching. The qualified candidate will have a base level understanding of VoIP technology, including Cisco Communications Manager and Telepresence. They should be able to identify the hardware components and cabling for the Telepresence 3000, 3010, 3200, 3210, 1100, 1300, 1000, and 500. In addition, they should able able to perform basic troubleshooting for common configuration errors. The candidate should also be able to configure an IP phone and verify basic IP phone functionality. Of course, the above descriptions do not include everything that you may be tested on, but should give you a good idea as to what these exams are all about. For a detailed list of the exams topics, check out the following links: