Jun 6 2010 6:40PM GMT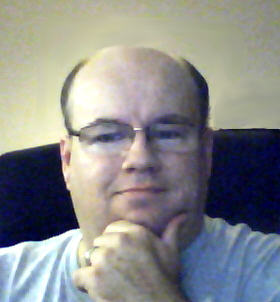 Profile: Dave Bateman
Everybody knows that studying is a drag. I suppose there are a few people out in the world that enjoy studying, but I have never met one. If you are like me, you will find pretty much any excuse to avoid studying. The problem with this strategy is that sooner or later we run out of either time or excuses so we have to buckle down and get to it.
While I have not found anything that makes studying truly fun, I have found some tools that can make it a little more enjoyable. If you find yourself having to study for the Cisco CCNA test, I would suggest some of the games you can find at the Game Arcade found at Cisco's Learning Network Website. I wrote about a few of these games in earlier articles "Binary Game – Trying to Make Learning Binary Fun" and "Cisco's Got Its Game On." One I have not mentioned yet, but many people find fun and challenging is, Cisco Mulitplayer Challenge. As the name implies, this is a game you can play against others.
Starting the Game
To start the game, click on the Multiplayer Challenge icon found in Cisco' Game Arcade. When you logon to the game, (you will need a CCO account to access this game, but don't worry if you don't have one, you can get one for free) you will be presented with three categories to choose from, CCNA, CCNA (Spanish), or ICND1. Pick the category that is appropriate for you. Next, you will be given the option to choose someone to play against or to play single player mode. You won't always be able to find someone to play against, but if you can and you are the competitive type, it makes the game a little more interesting.
Game Play
The game play is similar to the way restaurant trivia games work. As soon as the question appears on the screen, the points counter starts ticking down. As soon as you think you know the answer, press the space bar and the points counter will stop. A list of four possible answers will appear and you have 10 seconds to choose the correct answer. If you get it correct, you get the points, if you you get it wrong, you lose 100 points.
If you are studying for your CCNA, check out this game. It may help you learn what areas you need to spend more time on. And, even if you already have your CCNA, head on over give it a try. What have you got to lose other than a little bit of your ego?