Aug 28 2012 7:37PM GMT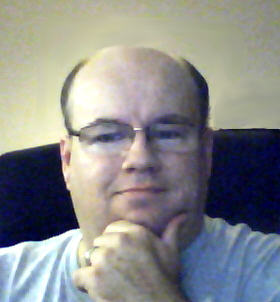 Profile: Dave Bateman
I have had the new Nexus 7 a little over a week now and thought I would share with you what I think of this little device. First, a little background. I own an iPhone, iPad, Samsung Galaxy Note (phone) and a Kindle Fire. In other words, this isn't my first tablet or Android device, and my feelings about this device are largely influenced by the other devices I use.
When I read a review, the first thing I want to know is does the author feel this product is a good product at a good price? If that is all you want to know, you can stop reading now and just go buy one. It is certainly worth the money.
The first thing that really stands out about this device is the speed. It has a quad-core processor and it shows. Apps load faster than I have seen on any other device and, once loaded, they run as smooth as you could hope for. The screen is also very sharp and, while it is not as nice as the New iPad, I have no complaints.
A lot of people want to know if a 7 inch screen is big enough to really use. For that I say you have to try it and find out if it works for you. For me, the 7  inch screen is the sweet spot for a tablet. As I mentioned, I have the 5.3 inch Note and the 10 inch iPad. I find the Note is a great size screen for a phone, but still a bit small to use as a tablet. While the iPad offers me more screen real estate, it just doesn't feel as good in my hands. I find that when using it I prefer to have it on some type of stand. The 7 inch screen is big enough to use for most any task and still small enough to hold in one hand for longer periods of time.
Of course, nothing is perfect and those that wish to find fault with this device will. For example, it does not have an SD slot which means you are stuck with whatever size capacity you purchase (8 or 16 GB). Also, it does not have a rear facing camera –  only a front facing. While both of these issues could cause some to look at other 7 inch tablets that offer these features, they are big enough distractors for me.
While this is not the only 7 inch tablet in the $200 range, I would dare to say it is the fastest. I am sure you heard by now, Speed Wins!
BTW, for those that like tinkering with devices like this, I was able to have this device unlocked and rooted shortly after arriving home with it. I also have to say it was very easy to root.