Jul 20 2012 9:34AM GMT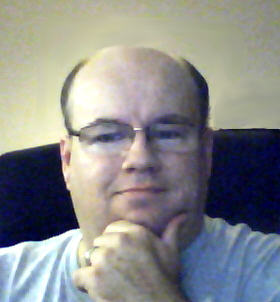 Profile: Dave Bateman
What's the longest that a hard drive ever lasted for you? I will admit that I have been pretty lucky. Most of my hard drives ran out of usefulness before they ran out of life, but that is no more the norm. I trust hard drives to last a couple of years. I guess I really should say I expect hard drives to last a of couple years. I don't trust them to last long enough save my current documents. So, of course, I backup my data on a daily basis and sometimes more often than that for the really important stuff. I hope you do the same and if you don't, start today. But what if I told you there was a way to store data that would last over a million years?
At first, a million years may sounds a little extreme. Who has information that needs to stay accessible for a million years? The folks responsible for disposing of nuclear waste, that's who. It seems they think it would be nice if the inhabitants of this planet a million years from now knew where this stuff was buried. However, when they went across the street to the big box store and asked the resident geek which DVD would last that long they found that no such storage exists. So they made their own. It is a drive made of two sapphire disks, and the data is engraved using platinum. The disks are then fused together.
So, how do they know this will really last a million years? It really is just a guess. They abused the drive by dunking it in  acid which simulated a million years of decomposition and it held up just fine. Now that they have a storage device that will last a million years they still have one problem. What language should they use? Who even knows how people will be communicating by then?
Now for the bad news. You most likely won't be picking one of these up at Best Buy anytime soon. They cost about $30,000 a piece to produce.