Nov 20 2009 9:14PM GMT

Profile: Arian Eigen Heald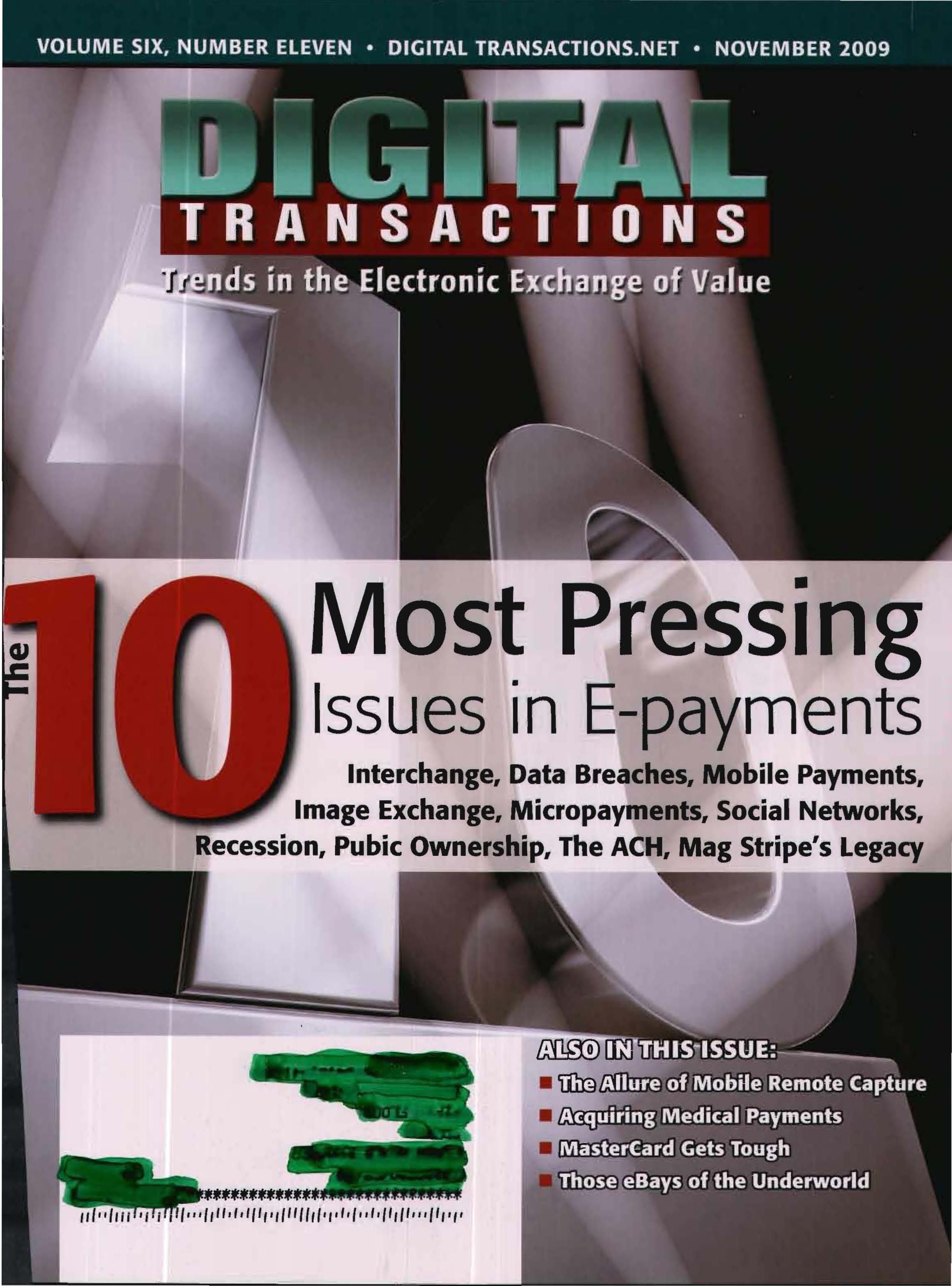 Every now and then, some outfit does something so embarrassing, my first response is one of horror, then incredulous laughter, followed by a sense of great relief that it wasn't my company.
I read the Digital Transactions magazine on a regular basis; it's a good read covering the credit card and electronic exchanges of all types. But I will forever remember them due to this cover. It certainly made picking up my mail exciting; I spilled my coffee on the floor.
I'm happy to say that it is corrected on their website, but I have no doubt that someone is either out of a job or has had their proof-reading skills relegated to somewhere beneath the ocean.
Far, far beneath the ocean.
It just goes to show you that using spell-check and grammar-check will NOT save you from embarrassment!