About Arian Eigen Heald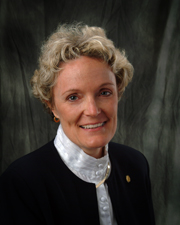 Consulting Manager for Berry, Dunn, McNeil and Parker, a public accounting firm located in Portland, Maine.
I have been a systems engineer, network admin, webmistress, managed firewalls, and run intrusion detection systems for over ten years. I'm a Certified Novell Engineer (it WAS the best networked OS), Certified Ethical Hacker, Microsoft Certified Professional, Certified in the Governance of Enterprise IT, Certified Information Systems Auditor, a Certified Information Systems Security Professional, and now a GIAC Certified Forensics Analyst. I guess all that means I'm certifiable….
After ten years of system administration, I've spent the next seven years doing pentesting, PCI exams for Tier 1 and 2 vendors, assisting and attesting auditor for SOX 404 exams, and completed 50 or so SAS 70 Type 2s. Last year I was in twelve different states doing audits.
Now that I've had engagements in the last two years, Digital Forensics is my absolute FAVE. Nothing like those bits and bytes.
I've examined universities, stadium seat manufacturers, newspaper publishers, soda distributors, lotteries, racetracks, banks (a LOT of banks), recycling companies, hospitals, a glass window manufacturer, state government departments (six states so far), online retailers and wood processors.
I've seen it all…..
I also have two Master's degrees, one in Divinity from Episcopal Divinity School and the other in Information Assurance from Norwich University.

Under my desk at work I have: Windows 2003 (with SQL 2005), Fedora (with Oracle 10), AS 400 v5r2, and a SIFT workstation. I'm a total GEEK.
Who is responsible for secure systems? I am. You are.