Sep 16 2013 12:55PM GMT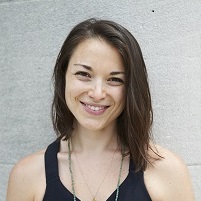 Profile: Emily McLaughlin
If it wasn't obvious before, it's definitely crystal-clear now: We're engulfed in a worldwide march towards mobile. For the previously uninitiated, this realization comes in the aftermath of the most recent iPhone unveiling at the Sept. 10, 2013, Apple Special Event where the tech giant announced a more "affordable" smartphone encased in a plastic shell. Android and Windows phone manufactures have been making more reasonably priced smartphones for quite some time, so few analysts were surprised by Apple's announcement. In fact, Forbes reports "met expectations" as a reoccurring phrase in a number of analysts' reports.
The rumor mill started to roar before Apple's June 2013 Worldwide Developers Conference, when tech blogs started hearing about a "cheap" iPhone. At last week's special event, Apple announced the new iPhone 5s, an evolution of the iPhone 5 released last year, and a completely new model, the iPhone 5c ('c' for 'cheap'?). While the iPhone 5c costs $100 less than the new iPhone 5s, its still-steep price tag — $99 on-contract, $549 off contract for the 16GB model — isn't an accessible buy for a solid chunk of the population, both in the U.S. and in target markets abroad.
Apple's decision to create a plastic-clad, more affordable smartphone speaks volumes to the direction mobile is going — both among consumers and in SMBs. What does this march toward affordable mobile mean for business, exactly? With smartphones becoming more accessible, bring you own device (BYOD) will likely ramp up from here. When employees have an amazing device capable of handling personal and work matters, they're going to want to use them — both on company time and, perhaps, on the company's dime.
If small-business CIOs are not crafting reasonable, effective BYOD policies now, as the consumerization of mobile rockets forward, then they're falling behind. The first step is to understand what SMB customers and employees value, and develop policies from there. More often than not, it all comes down to these three things: simplification, accessibility and affordability.
Simplification
If employees have one awesome device capable of handling both personal and business matters, why would they want to carry an additional company-issued device? Of course, security comes into play the instant you mix business with personal. SMB employees using one device could go from accessing confidential company data to posting a status on Facebook to taking a call from Mom in a 1-minute span. As complicated as that multitasking sounds, the fact that it is all on the same device is a convenience that employees aren't likely to surrender once they've gotten a taste.
Accessibility
Piggybacking off of "simplification," smartphone users value accessibility. When employees have a personal device capable of so much, the last thing they want are restrictions placed on their activities. What CIO has time to orchestrate that anyway?
Having a smartphone or tablet has revolutionized the way employees are able to do work, i.e. responding to emails on the go, accessing important information from home – simply being available even when they aren't in the office. This brings a whole new perspective to how business and IT operate, and adds a layer to mobile device policy considerations.
Affordability
As mentioned earlier, Apple wasn't the first company to make an affordable smartphone, but if the Ferrari of smartphone manufacturing is coming off its high horse to make a phone more accessible across demographics, CIOs best take notice. Smartphones and tablets are becoming more available to those who couldn't splurge before. According to the Pew Research Center's Internet & American Life Project, smartphone ownership among U.S. adults has increased from 35% in May 2011 to 56% in May 2013. Over the same span, the percent of U.S. adults with a non-smart cell phone dropped from 48% to 35%. Finally, the percentage of those without a cellphone fell from 17% to 9% over the two -year span.
Other findings from this study suggest that smartphone ownership increases as yearly income increases. For adults in the 30-to-49 age range, 47% of those making less than $30,000 own smartphones. The numbers increase from there — 68% of those with annual incomes between $30,000 and $75,000 own smartphones, and 86% of those making more than $75,000. With Apple's introduction of the iPhone 5c, those numbers are only likely to increase.
Developing sound, but flexible, BYOD policies are a must. Other emerging bring-your-own movements to consider when developing a BYO-policy: bring your own apps (BYOA), bring your own cloud (BYOC) and bring your own network (BYON). All in all, "bring your own" is hot, and SMB CIOs must update policies as smartphones suffuse all demographics.
What do you think will come of this iPhone announcement in the SMB sphere? Will employees insist on BYOD? Will consumers start ditching expensive smartphones for cheaper ones? Can businesses afford to give employees company-issued smartphone devices? Sound off in the comment section and let us know what you think will be the biggest business-related side effect of making smartphones more widely accessible.