Aug 15 2014 7:58PM GMT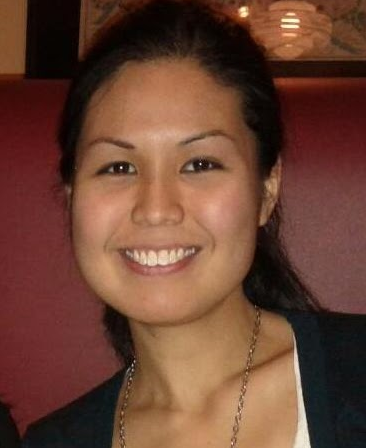 Profile: Fran Sales
Tags:
John Deere's director of enterprise architecture Mano Mannoochahr kicked off the big data discussion at this week's Gartner Catalyst Conference in San Diego, and his keynote sparked some discussion on the benefits of both waterfall and agile. Read Senior News Writer Nicole Laskowski's take on how the 177-year-old corporation utilizes two-speed IT to leverage both approaches.
Also from San Diego, Features Writer Kristen Lee addresses a standout conference session on McGraw-Hill Financial's hybrid cloud journey, during which Financial Architect Srinivas Sarathy laid out why the company went for the hybrid cloud approach, the challenges involved and the lessons learned.
Two CDO roles are gaining prominence in the C-suite, but one might outlive the other, reports Laskowski in this week's Data Mill. While the work of both the chief digital officer and the chief data officer is critical to the success of the business, one's role as "customer champion" is more well-defined and understood outside of IT, Laskowski explains.
Take a gander at our fresh issue of the CIO Decisions e-zine on the hybrid cloud! Find out how a hybrid strategy can be better than the sum of its parts; plus, learn some CIOs' take on the benefits and drawbacks of a hybridized computing environment; read about a craft brewery startup's winning cloud ERP strategies; and more.
In other SearchCIO matters…
Snowden-approved cloud backup vendor SpiderOak is the latest vendor taking a stand against the NSA's data mining. What can enterprise CIOs and CISOs take away from this news as they deal with the thorny privacy issues that surround client data? Find out in this week's Searchlight.
CIOs and IT leaders are tasked with the not-so-mean feat of keeping the organization running smoothly and overseeing the technology providers that enable the business' needs. Check out our Essential Guide to get help on navigating the tricky waters of vendor management in today's fast-paced IT environment.
With an estimated 1.75 billion users downloading mobile apps, it's no surprise that businesses of all sizes are jumping on the mobile app bandwagon. But as Lee heard from mobile app experts at last month's MassTLC Mobile Summit, the odds of a mobile app taking off after launch aren't so great. Get their tips on what mobile-aspiring businesses can do to increase their apps' likelihood of success.
And on SearchCompliance…
In light of Target's C-suite shake-ups following last year's data breach, inquiries around the accountability of the retail giant's executives still abound. Take a look at this SearchCompliance FAQ to get detailed answers to the most pressing questions about the Target breach.
Corporate compliance and cybersecurity expert Jeffrey Jenkins knows how overwhelming it is to develop a well-rounded, successful cybersecurity program. On SearchCompliance, he provides three invaluable tips to help you step up to the task.
It's time for another #GRCchat: SearchCompliance editors and experts will be chatting about how big data has shaped e-discovery management, as well as how digital governance best practices can help avoid legal issues. Join us on Thursday, Aug. 21, at 12 p.m. EDT!
That about does it for this week's news! Check in again next week for another Symmetry roundup, and get updates during the week by following @SearchCIO, @SearchCIOSMB and @ITCompliance.