Jun 27 2014 4:48PM GMT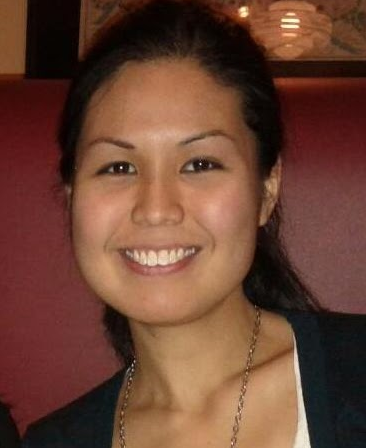 Profile: Fran Sales
Tags:
Marketing and brand awareness today sure aren't what they looked like in the age of Mad Men, associate editor Emily McLaughlin writes in this week's Searchlight. Marketing to today's digital consumers requires the bridging of marketing and IT, resulting in the rise of the chief marketing technologist (CMT), an exec with both technical and marketing know-how.
The buzz around sensor data, commonly known as the Internet of Things (IoT), continues to snowball, and deservedly so; compelling use cases abounded at MassTLC's recent Value of Things conference about sensor data's instrumental value in such arenas as urban planning, medical procedures – and even wine-making. But as senior news writer Nicole Laskowski writes in the Data Mill, the hype around IoT will be just that if companies don't also keep the basics in mind.
Another field in which data analytics is making a splash: education. At the Useful Business Analytics Summit in Boston earlier this month, Alfred Essa, vice president of analytics and R&D at McGraw-Hill Education, detailed how he and his team leverage data science to tackle education's leading challenges and get closer to their customers in the process.
In another installment of SearchCIO's video coverage from the recent MIT Sloan CIO Symposium, , managing editor Rachel Lebeaux spoke with Houghton Mifflin Harcourt CIO Brook Colangelo about how he meets the demands of both internal and external customers, and how communicating IT's value to the business factors into that strategy.
Elsewhere on SearchCIO…
Hailed by industry professionals and drawing investors' attention, fast-growing craft brewery startups Golden Road Brewing and Avery Brewing Co. looked to be on the fast track, but poorly managed back-end processes and lack of insight into profit margins were holding them back. Luckily, SAP offered a solution in the form of its customized cloud ERP software OBeer. Contributor Christina Parizo explains how the startups' phased-in implementations of the cloud solution eased inventory management, forecasting and more.
Disaster doesn't mean what it used to: On top of natural catastrophes like hurricanes, we now have to deal with man-made disruptions such as cyberbreaches. Plus, newer technologies like virtualization, cloud and mobile mean more DR options to choose from. Take our disaster recovery quiz to make sure your business' DR plan has what it takes to tackle this complex landscape.
On the CIO Symmetry blog, get my two cents on how the developments in mobility and the ubiquity of bring your own device (BYOD) can help round out small and medium-sized businesses' (SMBs) DR strategy. Despite the risks associated with BYOD, mobile-based DR tools have proven useful in emergency situations and could ultimately bolster SMBs' DR/BC response when larger disasters strike.
Moving applications and processes to a SaaS model offers CIOs and their teams plenty of opportunities, including business process efficiencies and reduced operational costs. According to expert contributor Harvey Koeppel, IT should treat SaaS governance holistically, taking into account business process support, in order to better align with the business.
It's been a while since CTO and expert contributor Niel Nickolaisen has had to use an office phone or interoffice mail to communicate and collaborate with his colleagues. Email came along and changed his life; now, social networking is driving the pace of change even faster. Read Nickolaisen's tip on why it's time for IT to embrace social networking tools and reap their potential business benefits.
Moving on to SearchCompliance…
The heated debate around the Federal Communications Commission's recent proposal to lift current net neutrality rules shows no signs of dying down, if SearchCompliance's recently hosted #GRCchat on the topic is any indication. Editors and tweet jammers alike sounded off on the true implications of passing that proposal on Internet service providers, content providers and consumers.
Companies' increased handling of and rapid transactions around big data today is making manual segregation of duties (SoD) increasingly fraught with human error and other complications — not good news when mandates such as the Sarbanes Oxley Act (SOX) have made SoD a compliance requirement for many organizations. Site editor Ben Cole interviewed Michael Rasmussen, chief pundit at GRC 20/20 Research LLC, to talk about how automating SoD can help with these challenges.
We've also rounded up the top data privacy news from around the Web and discovered a common thread: Consumers are growing ever more wary of companies' use of their data, and they're insisting on more privacy. The lesson for companies and data brokers: gain your customers' trust and increase transparency in your data dealings.
That sums up for this week's news! Tune in to our Symmetry wrap-up again next week; in the meantime, keep up with our stories during the week by following @SearchCIO, @SearchCIOSMB and @ITCompliance.