Jan 31 2014 5:20PM GMT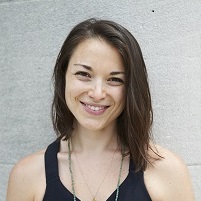 Profile: Emily McLaughlin
As January wound down, we had one heck of an exciting week on SearchCIO. For starters, Wednesday marked our first #CIOChat of the new year, and the wearable-tech theme attracted a huge (virtual) crowd. Expert Simon Jones, managing director at OnPR, a technology public relations and analyst firm, and a blogger at WearableTechWatch, bunkered down over in Munich and responded in real time to our followers' tweets about this technology of the future — or is it now the present? In our first recap, tweet jam participants discussed how CIOs should prepare for bring your own wearables now. Stay tuned for more tweet roundups next week, which will all be found on SearchCIO.
Nicole Laskowski's Data Mill column hit on another hot button topic: ethical dilemmas for data scientists. Columbia University challenges students to not just trust data-driven decisions, but also to think hard about ethics and data manipulation — especially as organizations try to monetize the data they collect. And speaking of the collection and storage of data, are you keeping up with all things data center? Take our CIO quiz on managing today's data center to find out.
While CIOs wait for Columbia students bake and ripen, they're plagued by the ongoing struggle to attract the right mix of IT talent within their organization — and there's no time to dilly-dally. As new technologies like cloud, mobile computing and predictive analytics enter the enterprise, building teams quickly is important. Executive Editor Linda Tucci took notes at the Society for Information Management's annual CIO gathering in Boston, sharing how four top-drawer business technologists are addressing the IT skills challenge.
Speaking of IT roles, how important is the CIO title? Senior Community Manager Jenny Laurello sat in on the recent "CEO/CIO Marriage Proposal" panel at the American Society of Association Executives (ASAE) Technology Conference in Washington, D.C. In other piece on the CIO role, Nigel Fenwick, a vice president and principal analyst at Forrester Research Inc., advised organizations to play to their digital strengths if they want to survive digital disruption — but is there a place for the CIO in all that?
And hot off the press today, this week's Searchlight explores how omnichannel strategy could to return location-based social networking website Foursquare to relevance.
On our blogs…
Whether intentionally or by mistake, humans account for most cybersecurity breaches. In three separate midmarket studies released this month, the majority of participants pointed the finger of blame squarely at themselves when asked to identify their company's biggest data security risk, but they should also turn a watchful eye on fellow members of senior management, said Senior Features Writer Karen Goulart. Also on our blogs, Senior News Writer Nicole Laskowski discussed the move away from strategy models and governance toward experimentation and agility. Dave Aron, an analyst at Stamford, Conn.-based Gartner Research Inc., suggests IT start playing Go, the oldest board game in the world, to find some strategic inspiration.
On SearchCompliance…
Contributor Christine Parizo examined the difference between compliance and security — a distinction made evident by recent retail credit card fiascos at companies assumed to be compliant with industry standards and regulations. In another tip, Jeffrey Ritter discussed the often-overlooked digital information governance factors that are critical to maintaining records management compliance.
Stay tuned for our next weekly roundup here on CIO Symmetry and follow @SearchCIO, @SearchCIOSMB and @ITCompliance to read stories right after they're posted.