---
January 31, 2017 7:47 PM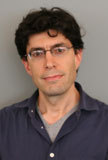 Profile: Jason Sparapani
Cloud Computing
,
Private Cloud
,
Public Cloud
,
TCO
Cloud computing has been on the market for more than 10 years, said Gartner analyst Donna Scott, but there's no shortage...
September 30, 2016 6:29 PM
CIO
CIOs are becoming business technologists -- and that's a good thing, according to speakers at this year's SIM Boston Technology Summit. This week's Searchlight delves into the act of
---
July 29, 2016 3:43 PM
CIO
This week, Verizon bought Yahoo for $4.83 billion, ready to stake its claim in the online content and marketing industry. But experts are hesitant to applaud the deal, saying that...
---
July 22, 2016 4:56 PM
CIO
,
cybersecurity
,
Mobile security
,
Privacy Shield
,
templates
This week, the U.S. and the European Union approved Privacy Shield. If you haven't already heard, it's the set of laws that replaces Safe Harbor, the overturned laws that governed the transfer of Europeans' data across the Atlantic. Privacy Shield has a similar aim to Safe Harbor, but it also has...
---
July 15, 2016 5:01 PM
Blockchain
,
Cloud Computing
Pokemon Go is officially a phenomenon, with millions of users around the world linked in to its augmented reality interface. What does it mean for the future of augmented reality in the enterprise? In this week's Searchlight, Site Editor Fran Sales
---
July 8, 2016 5:18 PM
Blockchain
,
CIO
,
CIO Decisions
,
ERP
,
Google
,
IT talent
,
Talent acquisition
Search engine behemoth Google has already put in effort to build up its image and item recognition efforts, but this week the company made a big move: It acquired Moodstocks, a French startup that specializes image recognition based on machine learning. In
---
July 1, 2016 5:03 PM
CIO
The news of the "Brexit" vote rocked the world. What does the United Kingdom's impending separation from the European Union mean for IT teams? One thing is certain -- we're in uncharted territory. In this week's Searchlight, Features Writer Jason Sparapani explores
---
June 24, 2016 5:26 PM
CIO
Dropbox is looking to brighten its enterprise allure with its new collaboration tools and partnerships. Can they help the file-sharing company solidify themselves as a force in enterprise collaboration? In
---
---
---