---
September 26, 2016 9:23 AM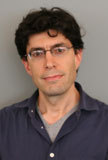 Profile: Jason Sparapani
Cybercrime
,
cybersecurity
,
hacks
The news that internet company Yahoo had information stolen on a half billion accounts in 2014 is further proof of this simple truth: Hacks are widespread and increasingly...
---
July 22, 2016 4:56 PM
CIO
,
cybersecurity
,
Mobile security
,
Privacy Shield
,
templates
This week, the U.S. and the European Union approved Privacy Shield. If you haven't already heard, it's the set of laws that replaces Safe Harbor, the overturned laws that governed the transfer of Europeans' data across the Atlantic. Privacy Shield has a similar aim to Safe Harbor, but it also has...
---
June 3, 2016 5:13 PM
cybersecurity
,
IT Strategy
There's no doubt that cyberthreats are getting smarter and more effective, but the same can't always be said about companies' security measures. This week's discovery of the Tumblr, Myspace and Fling megabreaches -- in which more than 642 million passwords were compromised -- highlights the...
---
April 29, 2016 6:14 PM
cybersecurity
,
Data Center
,
Enterprise Security
,
Hyper-convergence
Hyper-convergence, a system that allows integrated technologies to be managed as a single system through a common toolset, is set to shake up the enterprise and how we think of data center economics. How should CIOs respond to the emergence of hyper-converged infrastructures? These four articles...
---
---
April 9, 2016 5:46 PM
Blockchain
,
cybersecurity
,
Digital business
Blockchain, the distributed-ledger technology the cryptocurrency bitcoin is based on, is garnering a lot of attention. Although it isn't mainstream yet, that could change after this week's announcement that Microsoft is partnering with big banks to develop the technology. 
---
March 25, 2016 4:43 PM
Big Data
,
CISO
,
cybersecurity
,
Data lake
,
Data privacy
With Big Brother watching, what could go wrong? Biometric surveillance is drawing attention -- and trepidation -- in the wake of the tragic terrorist attacks in Brussels. In this week's Searchlight, analysts discuss the present and future
---
February 12, 2016 5:23 PM
cybersecurity
,
mobile apps deployment
The federal government is stepping in to take on cyberthreats. In President Obama's new $19 billion national cybersecurity proposal, he aims to significantly beef up cybersecurity, but will it be enough to
---
---