---
May 28, 2016 9:26 PM
Blockchain
,
CIO
,
Compliance
,
grc
,
Microsoft
,
platforms
,
Remote teams
Microsoft is cutting 1,850 jobs from its struggling smartphone division. The announcement comes a week after the company sold its feature phone business to a Foxconn subsidiary.


RSS Feed

Email a friend
---
April 1, 2016 5:13 PM
CIO
,
Compliance
This week, our reporters flew to Madison, Wis. to get the latest scoop at this year's Fusion CEO-CIO Symposium, which this year focused on delivering customer experience through disruptive business models. Check out these videos to get business and IT experts'...
---
October 16, 2015 5:10 PM
CIO
,
CMO
,
Compliance
,
Dell
,
EMC
What does the Dell-EMC deal, the largest technology acquisition ever, mean for IT? We asked CIOs and IT pros to weigh in on the deal and its impact on digital strategies, vendor relationships and...
---
August 21, 2015 8:47 PM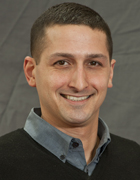 Profile: Ben Cole
CIO
,
Compliance
,
Hack
,
SEC
Executives -- including CIOs -- are under pressure to deliver from their first day on the job, according to Diana Bersohn, managing director, Accenture Strategy and author of the 2015 paper 
---
July 31, 2015 8:31 PM
CDO
,
CIO
,
cloud
,
Compliance
,
Dodd-Frank
,
MIT
,
Mobile payments
,
SMB
Critics and analysts alike are raving over the new Windows 10 Enterprise OS, which Microsoft launched this week. In light of the glowing reviews -- improved user experience and security, a built-in personal assistant, and a default browser among them -- should enterprise CIOs jump on the bandwagon?...
---
July 17, 2015 9:26 PM
Adobe
,
Adobe Flash
,
Chief Digital Officer
,
CIO
,
Cloud Applications
,
Compliance
,
Digital customer
,
Facebook
,
grc
,
Mozilla Firefox
,
Rogue IT
Enterprises of all stripes are seeing their workers and business teams launching cloud apps -- quickly and easily -- without IT ever being in the know. That's not a bad thing: These cloud apps create efficiencies in various business processes. But it further transforms the job of the CIO and how...
---
July 2, 2015 8:45 PM
Apple
,
CIO
,
Compliance
,
cybersecurity
,
Digital business
A stellar CIO is only as good as his direct reports. To build a leadership team of that creates breakthroughs in its industry, leadership and agility expert Joseph Flahiff argues that CIOs need to build a supportive culture in which senior IT feels confident experimenting with new ideas.
---
---
March 27, 2015 7:39 PM
BPM
,
CFO
,
CIO
,
Compliance
,
Data Analytics
Graph analytics is not new, but it's taken on a new life in the enterprise—partly due to better, faster and cheaper technology. Senior News Writer Nicole Laskowski explores the trend and lays out how
---