Sep 30 2015 10:35PM GMT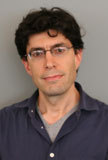 Profile: Jason Sparapani
Tags:
Hybrid cloud, which blends public and private cloud platforms, involves lots of arduous integration work — so preparation and governance work need to be carefully and deliberately executed. That's a tall order when you have vendors beating down your door.
So how do you control the vendor hype?
That was the question directed at a panel of experts at the recent Hybrid Cloud Summit in Cambridge, Mass.
"Unfortunately it's very hard to control the hype," said panelist Judith Hurwitz. "Because part of the hype is that the technology industry is very ADD. You've got to go on to the next exciting thing."
Hurwitz isn't a medical doctor, so her diagnosis of attention deficit hyperactivity disorder shouldn't be taken literally. But the president of consulting company Hurwitz & Associates and author of many books on IT was making an important point: Vendors know IT people covet the latest gadget, and they exploit that. They've got products to sell, after all.
But therein lies the problem. Buying into that hype can cause organizations looking for a competitive edge to flub an installation — possibly go over budget or even scrap it.
Get rid of the vendors, then. The age-old, tongue-in-cheek suggestion was made by attendee David von Vistauxx, senior security analyst at cloud software company Virtustream. It was met with spirited laughter from the audience, which had taken in five hours of PowerPoint presentations and discussions on the finer points of hybrid cloud computing.
Alas, it's no joke — you can't remove vendors from the picture, said David Linthicum, a consultant at Cloud Technology Partners and another prominent IT author. For one thing, they have all the money, which helps drive innovation in the industry.
"You've just got to learn how to listen to vendors, how they spin things and what they say," said Linthicum, who sat next to Hurwitz on the panel. "Judith and I have been in the business a long time, so we can get beyond the BS that they spin to us and get right down to the essence of what it is."
Hurwitz's advice for CIOs and IT is to educate people about the new technologies grabbing headlines and let them know what the limitations are today.
"You can look at almost anything that has emerged as hype over the last 10 years and see where its roots are," she said. Help them tell the difference: "'This is the piece that's solid and old; this is the piece that is emerging. It would be good to experiment with this, get some experience, but we're going to have to wait until it matures.'"
Pamela Wise-Martinez, chief cloud and enterprise data architect at Pension Benefit Guaranty Corp., the U.S. government agency that protects pensions, described the customer-vendor dynamic this way: a partnership. The question is, how well can it work? Sometimes, she said, it all depends on the contract and service-level agreements.
"You have to find ways to build a more collaborative approach and be partners, because we all have a stake," she said. "I'm trying to win the people I'm servicing, and the vendors trying to win with more business — so if you partner you can all win."
Let us know what you think of this post; email Jason Sparapani, features writer, or find him on Twitter @jmsparapani.