---
January 28, 2016 12:47 PM
CIO
,
Cloud Applications
,
Cloud Computing
,
Cloud service providers
,
Cloud Services
,
Midmarket
,
Public Cloud
,
SMB
Global spending on public cloud services will grow six times faster than overall IT spending in the next four years, according to recent research by IDC. Small and medium-sized companies will continue to be a significant contributor to this total spending, according to the market researcher.
Public cloud spending will grow at an annual rate of 19.4% in the coming years, or from about $70 billion in 2015 to more than $141 billion by 2019, according to data from IDC's "Worldwide Semiannual Public Cloud Services Spending Guide," published this month. While most of this spending will come from large companies and enterprises (which will spend over $80 billion on public cloud in 2019), small and medium-sized businesses will contribute to 40% of this total, or $61 billion, in 2019. Infrastructure as a service and platform as a service will be the fastest-growing segments, according to IDC.
This forecast follows a pattern that was already trending upward. According to a report based on IDC's cloud adoption survey, U.S. SMB adoption of IT-sanctioned cloud computing apps and services has grown rapidly in the past five years, rising from below 20% of SMBs to now 75% of small companies (those with fewer than 100 employees) and 95% of midmarket companies (those with 100 to 999 employees). Not only that, but the number of IT-sanctioned cloud applications has risen swiftly among SMBs, with small companies running an average of four apps (up from three in 2013) and midmarket firms currently deploying an average of eight apps (up from six in 2014).
One of the main factors driving this rapid growth in public cloud spending among SMBs is maturity in the cloud space, said Christopher Chute, a research vice president at IDC. This is combined with the fact that companies today no longer have the budget or the time to develop applications on-premises like they did in the past, he added.
"We've moved to a point where, if you want to be competitive and agile and respond to customer demands, and essentially … to grow revenue, you have to be engaged with different types of cloud services and cloud applications," he said.
One area that small businesses in particular are increasingly moving to the cloud is back-office functions, such as email, data backup and payroll. For example, instead of hiring a payroll manager or a staffer to manage accounts payable, the payroll function can be outsourced to the cloud so an office manager can manage more functions on their own. "It's that level of operational efficiency that's driving the small-business space," Chute said.
Midmarket companies, on the other hand, are heading to a cloud-first IT infrastructure environment, with most of the cloud growth in that space revolving around Office 365 and accounting/finance functions. These companies are not just moving back-office functions to the cloud, but also ERP, CRM, e-commerce capabilities and mobile functions, said Chute.
SMBs in the finance, retail and healthcare industries are driving this shift to the cloud, with the last sector leading the way, especially in the U.S., said Chute. This is partially attributed to the impact of government regulations, such as the Affordable Care Act and HIPAA, that are changing how healthcare is being delivered.
"[These mandates are] essentially requiring what was a sort of unregulated industry to become very regulated, in terms of having to meet basic efficiency requirements, basic customer service requirements. So if you wanted to get paid out for Medicare, [for example], you had to offer a higher-level quality of service that, oh by the way, the patients are going to report on, are going to get surveyed about," Chute said.
He added that these factors have pushed healthcare SMBs not just to the cloud, but to mobile technology like purpose-built tablets and mobile apps that can link to cloud-based data repositories, allowing staff to be more efficient.
Head to part two to read more about public cloud adoption among SMBs and advice for SMBs that are looking to move to the cloud.
January 22, 2016 4:53 PM
Last year's record decrease in IT spending is still causing ripples in 2016, according to a recent Gartner report. But despite depressed global IT spending in 2016, software and IT services expenditures are set to increase in the coming year. In this week's Searchlight, Gartner analyst John Lovelock discusses the IT spending forecast and what it means for CIOs. Also: the Dell-EMC deal threatens to fall apart in the eleventh hour; Microsoft gets philanthropic by donating $1 billion in public cloud services to non-profits.
Building your own internal private cloud comes with many benefits, as State Street Corp. discovered when the financial services provider built its own cloud platform. It is also a complex endeavor that requires a wealth of resources. In part one of his feature, Jason Sparapani details exactly what is needed to build a private cloud. In part two, he investigates the challenges of creating and managing a private cloud.
There's more cloud coverage where that came from: Are you ready to make the leap to private cloud, or do you already have one? Over on TotalCIO, Sparapani outlines the top considerations, starting with the varying definitions of private cloud. Then, he explores whether public or private cloud is cheaper and talks getting a handle on cloud ROI. Finally, he discusses the right time for big data in the cloud with a cloud expert.
On SearchCompliance, discover cybersecurity spending's importance to the business and learn why it can be critical in helping companies ensure information is accurate and reliable. On the IT Compliance Advisor blog, Site Editor Fran Sales runs down the highlights of the FTC's recent report on big data.
Please follow @SearchCIO, @SearchCIOSMB and @ITCompliance for our new stories throughout the week.
Fran Sales contributed to this blog post.
---
January 15, 2016 4:37 PM
We've officially entered the era of big data, but it might not be to the benefit of all, according to a recent 50-page Federal Trade Commission report. The report touches on the benefits of big data, but also on the concerns of harmful, unethical practices that can impact a range of consumers. In this week's Searchlight, Brenda Sharton, head of law firm Goodwin Procter LLP's business litigation group, discusses the issue and gives advice for how companies can minimize errors. Plus: Uber wants to make your rides more entertaining and Google cars are not yet ready for the road.
In today's digital enterprise, CEOs are focusing more of their efforts on technology than ever before. That's why their relationship with CIOs is becoming vital. In this two-part story, Senior News Writer Nicole Laskowski talks about how digital business is disrupting the CIO-CEO relationship and lays out four ways to make sure those relationships are successful.
It's nearly impossible not to have some regrets when looking back on 2015. In this #CIOChat recap, SearchCIO followers share their biggest IT regrets from 2015. Also, they reveal some of their top resolutions for 2016. See how yours compare.
At the recent SIM Boston Technology Leadership Summit, Nigel Travis, CEO at Dunkin' Brands Group Inc., gave four interesting leadership tips. This TotalCIO blog post lays them out.
According to SearchCompliance expert Jeffrey Ritter, embracing three new data classifications could prove vital to your organization's governance and security in 2016. Ritter explains the new classifications and how to best take advantage of them in this SearchCompliance tip.
Please follow @SearchCIO, @SearchCIOSMB and @ITCompliance for our new stories throughout the week.
---
January 8, 2016 5:13 PM
Here are the SearchCIO and SearchCompliance articles from this week:
Is your company prepared to handle a data breach? In this tip, SearchCIO contributor Mary K. Pratt talks to IT professionals to find out best practices for how to manage public perception post-data breach. The first words of advice: Don't play the victim. Also, Pratt lays out an eight-step data breach plan that addresses the many variations a hack can take.
Speaking of disaster recovery and business continuity, the right kind of testing can save companies a lot of trouble. SearchCIO contributor Niel Nickolaisen details how IT organizations should test their DR/BC plans to make sure they are prepared for the worst. Plus, SearchCIO expert Harvey Koeppel gives his take on data recovery and business continuity plans in the age of breaches.And there are more data breach tips where that came from! This article outlines key steps to follow to make sure your IT organization is ready for a data breach.
Over on the IT Compliance Advisor blog, Site Editor Fran Sales runs down the latest GRC news, including data analysis that found HIPAA violators face minimal punishment, merchants' two-year PCI DSS compliance extension on a key requirement and upcoming changes to FCPA enforcement.
Please follow @SearchCIO, @SearchCIOSMB and @ITCompliance for our new stories throughout the week.
---
December 30, 2015 2:00 PM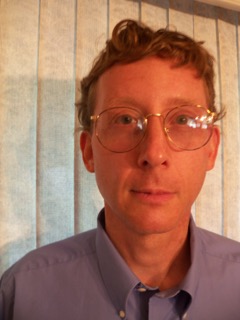 Profile: John Moore
The Cookie Dining formally launched back in August as a platform business model in the competitive online food ordering space.
The presence of established players such as GrubHub and Just Eat made the venture seem a bit quixotic. Indeed, Marko Manojlovic, the platform's founder, cited the task of getting restaurants to sign up for the online ordering system as his biggest challenge. The issue of attracting a sufficient number of sellers (in this case restaurants) to attract a sufficient number of customers is known as the platform business model's chicken-and-egg problem.
Four months on, however, The Cookie Dining continues to expand. Notable restaurant signings include Big Smoke Burger, a chain based in the Toronto suburb of Richmond Hill, Ont. with outlets in Canada, the U.S. and Middle East. Manojlovic said the platform's expansion in Toronto, Montreal and Calgary has gone much faster than his company predicted. Urban areas in the U.S. targeted for expansion include Seattle, Los Angeles and New York.
And, in a case of one platform business model converging with another, The Cookie Dining plans to recruit delivery drivers along the lines of the Uber model, according to Manojlovic. The platform is working on hiring drivers in Vancouver, Montreal, Toronto, Calgary, Seattle, Los Angeles and New York.
"This will be promoted aggressively in January 2016," Manojlovic said. In conjunction with the food delivery capability, The Cookie Dining will integrate a real-time food tracking and a driver rating and review feature into the platform. Other delivery services have also launched food tracking apps.
Other platform developments include:
The Cookie Dining point-of-sale device, which will arrive in January.
"Giving Back" program: Platform customers can select a charity or cause in their local community and The Cookie Dining will donate to that organization on their behalf.
The Cookie Dining's charitable giving is built into the app.
---
December 29, 2015 4:09 PM
CIO
,
project
,
Project and portfolio management
,
Project management
,
SMB
Project management is commonly thought of as a practice suited mainly to larger businesses. But these days, small and medium-sized business owners and employees also need to think about the discipline.
"We're all project managers now," said Dave Scarola, vice president of The Alternative Board, which offers coaching for small-business owners.
SMBs need to be able to adapt project management best practices and templates to their business, but they often don't, said Scarola in the webinar "Project Management for Small Businesses." This is because they often find project management practices to be intimidating.
This perception starts with what SMB employees think the definition of a project is.
"Projects are perceived to be complex, but even relatively simple endeavors can be projects," Scarola said.
So what exactly is a project?
According to the Project Management Institute, it's a temporary endeavor that has a definitive start and end and a specific outcome. This outcome doesn't necessarily have to be concrete, like a software product; it can be a new process, information or an idea. (Some examples include creating a process manual for the sales department and developing a customer retention program.)
Which brings us to the definition of project management: the organization and oversight of a project with the ultimate goal of successfully accomplishing the project in terms of scope, timeline, quality and budget.
"Project management is about execution, not about planning and strategy (which are just elements). Project management is about getting things done," Scarola said.
The two common process methodologies for project management are Waterfall and Agile; Scarola believes the latter is the way to go for most SMB projects. "But be careful with it, [because it] can turn into a free-for-all," he warned. "You need good expertise on how to properly deliver [Agile]."
Scarola offered the following project management best practices:
Have a well-defined scope that is not subject to interpretation. The project scope not only includes basics like who the project manager is, a high-level description of the project and the due date, but also justification for the project, who the client is, the project's objectives and an outline of its purpose to create alignment with stakeholders. It also includes deliverables, and not just the technical aspects: "Does the project need a process to be created with it? Is there training needed?" said Scarola.
Have objective success criteria. "There should be no question if the project was successful or not; it needs to meet all criteria in the success criteria definition," Scarola said. Emotion can be factored into whether to go forward with the project — passion can go a long way in getting a project accomplished. But he cautioned against looking at the endeavor with rose-colored glasses. "Too many projects can become someone's pet," he said.
Choose the right team and assign them the right roles and responsibilities. Scarola stressed that it's important not to confuse roles with people. "It's not uncommon for a single person to fill the role of analyst, trainer or QA," he said. He recommended using the PAVE model: passion (is the person you assigned passionate about the role?); aptitude (can they do it successfully?); vision (does their vision match that of the organization?); and empathy (can they handle the responsibilities of the role while maintaining an empathetic personality?).
Create a project plan that outlines the "how." A project plan is not just a schedule, although that's a part of it. It also includes other things like assumptions, risks, known issues, budgets and implementation plans. A project plan should also be a "breathing" document, said Scarola. "A project plan is based on the best information we have now; we may have to make adjustments along the way," he said. A flexible plan is not a substitute for thorough planning at the outset, however. Scarola also suggested setting up a weekly meeting with the project team. "Encourage dissension. You want to have folks challenge each other; you get the best results that way," he said.
Have any project management best practices to add? Write to us at editor@searchcio.com.
---
December 18, 2015 5:13 PM
CIO
Three years in the making, EU officials have finally made public a draft of the General Data Protection Regulation (GDPR), an EU-wide legal framework data collection, sharing and privacy standards that are stricter and more comprehensive than its U.S. federal law counterpart. In this week's Searchlight, Associate Editor Brian Holak talks to two digital information experts to dig into how GDPR will impact U.S. IT leaders.
The International Institute for Analytics (IIA) has released its annual list of data analytics trends for 2016, this year splitting it up into predictions and priorities. Among the highlights: the rise of analytical microservices and data curation tools. Read on a two-part Data Mill, by Senior News Writer Nicole Laskowski.
Can CIOs play a role in fighting online terrorism? It's certainly possible, but it means enterprise CIOs have to be open to sharing intelligence with the government and become hyperaware to all threat signals in their organization. But it will be a while before we get there, writes Features Writer Jason Sparapani on Total CIO.
Telephone networks are not traditionally wired to protect our privacy. In fact when digital phones first came around, their networks were built so that law enforcement was technologically able to easily access communications. Silicon Valley is starting to disrupt that, starting with Apple. But end-to-end encrypted iPhones, available mostly to wealthy people, isn't enough, argues Christopher Soghoian, principal technologist at the American Civil Liberties Union.
New CIO handbook hot off the presses: Get a checklist for CIOs looking to support digitally enabled enterprises with ITSM practices; learn as a CTO draws on his own experience how to deliver radical business change with ITSM; and check out a Q&A with ITSM consultant George Spalding on how a well-implemented IT asset management strategy helps protect companies against license compliance audits by software vendors.
TechTarget's 2015 Annual IT and Careers Survey polled 248 senior IT executives in the U.S. to gather data on their current and future compensation, IT priorities and metrics for success. Get all the details in this handy infographic and see how your stats compare.
Statements of work are key to helping CIOs and other IT professionals keep IT projects on track and meet business objectives. To help, we've gathered free statement of work template examples from around the Web.
Having security and privacy coexist is a tough balancing act for businesses today. In this tip, information governance expert Jeffrey Jenkins shares advice on how building PII management mandates into data protection efforts can help.
That's all we've got for this week! Follow our @SearchCIO, @SearchCIOSMB and @ITCompliance accounts to get updates on our upcoming stories.
---
December 11, 2015 5:36 PM
CDO
,
CIO
,
cybersecurity
,
grc
,
IT innovation
,
Startup
The mass shooting in San Bernadino, Calif., and other recent horrific acts of terrorism have spurred politicians everywhere to call for a means to make it more difficult for terrorist groups to use the Internet to communicate. But what's lacking in their speeches is exactly how exactly to do this. In this week's Searchlight, Features Writer Jason Sparapani digs into whether big tech should help answer that question.
Turning innovation into a discipline is becoming an increasingly important call to action for enterprises. But it isn't easy, and is currently a work in progress in many organizations. At the recent Future M conference in Boston, innovation leaders from the likes of PepsiCo, Fidelity Investments and IBM discuss what makes their innovation teams important, as well as why they cultivate startups to help drive innovation.
The question of whether chief data officers (CDOs) will take over their jobs has been nagging CIOs recently. But they might be asking the wrong question about data strategy, according to Richard Wendell, founding board member of the MIT-affiliated International Society of Chief Data Officers (ISCDO), at the recent Chief Data Officer Summit in New York.
Odds are that, like most organizations, you don't employ desktop as a service. But maybe you should. In part one of Sparapani's blog post, he lays out how the service — which takes the operations of a desktop operating system and puts it in a virtual infrastructure — can save companies time and money. In part two, Sparapani gets Forrester analyst Glenn O'Donnell's take on why another cloud computing product, internal private cloud, is also seeing minimal success.
Back in February, Oracle published its top 10 CIO challenges for the year. At the CDO Summit, ISCDO's Wendell used the list to illustrate not only his point that CIOs and CDOs to team up, but also to show how data and analytics continue to transform businesses. Did you struggle with any of these CIO challenges?
Speaking of all this buzz around CDOs, are they experiencing their heyday? Or is it all just hype? If we let Google Trends and Google Analytics be the judge, it appears to be a bit of both. Senior News Writer Nicole Laskowski goes through some findings.
On SearchCompliance…
Haven't been hit by a cyberattack yet? The odds are that you will, no matter how minor. That's why identifying your organization's security vulnerabilities and planning for the inevitable has never been so urgent. Find out how GRC rules influence companies' approach to data protection.
On the latest IT Compliance Advisor GRC news roundup, the governor of New York introduces new state banking rules to help block terrorism funding, the majority of healthcare organizations lack HIPAA-compliant messaging apps, and more.
Our end-of-the-year #CIOChat is on the horizon: Join us on Wednesday, December 16, at 3 p.m. EST to share your 2016 IT predictions and resolutions. Get the details here. See you there!
That's all for this week! Follow our @SearchCIO, @SearchCIOSMB and @ITCompliance accounts to get updates on our upcoming stories.
---
December 4, 2015 5:20 PM
Agile
,
Artificial intelligence
,
IT Metrics
,
ITSM
As our technology changes, so do our business transactions. In this two-part feature, Editorial Director Sue Troy explores how our current economic systems will keep pace with technology like IoT and robotics. In part one, Troy talks about the rise of the 'programmable economy,' and in part two, she explains why the blockchain ledger is an essential ingredient to this new economy.
The buzz around artificial intelligence (AI) is only growing. Senior News Writer Nicole Laskowski covers the exciting topic in a new two-part story. In part one, she ponders whether deep learning is the key to more human-like AI, getting two AI luminaries' thoughts. In part two, those same luminaries discuss the future of AI, what's possible and what is still a ways off.
IT teams can have a seat at the table too. In this week's Searchlight, Site Editor Fran Sales reports from the Gilbane Conference on how Harvard Business Review's IT team became a partner to the business. Hint: They got some help from Agile. Also in Searchlight: Yahoo's board might sell the company's Internet business, and the NSA shuts down its surveillance program after 14 years.
Traditional IT service management (ITSM) support doesn't cut it in today's digital business environment, according to SearchCIO contributor Harvey Koeppel. In his two-part column, he describes the problem with traditional ITSM and then gives seven CIO tips for navigating the future ITSM roadmap. Plus, contributor Niel Nickolaisen explains, through personal experience, why a top-notch ITSM strategy is key to digital transformation.
Making the Waterfall-to-Agile transition isn't easy, but may be necessary for your business. In this tip, the CIO of Bose gives five pieces of advice for CIOs making the move to Agile.
The app economy is upon us. In this issue of our CIO Decisions ezine, IT leaders and experts offer app performance management tips and best practices for the new app economy.
In our latest Essential Guide, explore best practices around key IT metrics that can help CIOs optimize cost, align strategies with the business and make the case for IT investment.
New laws encouraging cybersecurity information sharing between the public and private sector have sparked debate. Will these protection measures infringe on privacy? SearchCompliance contributor Mary K. Pratt tries to get to the bottom of it in this feature.
The results of our salary and careers survey are in, and they show that GRC professionals' skill sets are becoming highly prized across industries. Find out more of the survey results in this story by Senior Site Editor Ben Cole.
Please follow @SearchCIO, @SearchCIOSMB and @ITCompliance for our new stories throughout the week.
---
---