---
February 29, 2016 7:50 PM
CIO
A recent diversity report by Intel shows the chip maker is making strides towards a more inclusive workplace, but there's still a lot of work to be done — and both Intel and the rest of the world know it. The real question is: what happens now?
After a Searchlight column exploring what Intel's report says about tech diversity, SearchCIO readers were quick to give their own thoughts on why diversity numbers are so low in tech companies and what can be done to change it.
They start with the sad truth.
"Except for a few specific jobs, most applicants we see are white males," Norman C. Berns, CEO and creative director at ReelGrok writes. "When beginning a project there's usually time to search for more diversity, but in the throes of production, we need to act immediately. Our choices are overwhelmingly white males because they've been given greater opportunities, have amassed more experience and odds are good their supervisor will be a white male too. Sad to say, there are very few people of color and even fewer people who are physically challenged."
Mike Corum, a test manager in the technology field, is similarly tired of the overwhelming presence of white males in IT positions and counts both time crunches and pressure from the human resource department as contributing factors.
"[Lack of women and minority candidates] has been a problem I've faced for years – nearly all of the resumes that I received would be from white males," Corum writes. "Combine that with pressure from HR to fill an opening as quickly as possible, and you don't have much opportunity to improve diversity."
Safia Boot, HR and employee relations specialist, also points to HR as a reason for the lack of diverse hires.
"The lack of diversity in HR departments makes them poor role models," Boot writes. "As a result they miss some very low-cost opportunities to make everyday changes to systems, processes and culture that would have a huge impact on the working lives of underrepresented groups to both attract and retain."
Until the HR department changes their candidate profiling and hiring practices, then the rest of the organization will continue to move slowly on the issue, Boot notes.
Identifying the problems with the current tech environment is one thing, properly addressing them is another. Corum gives three suggestions for tackling the tech diversity issue.
"I think it needs to be addressed at the educational level," he writes. "First, we need to educate non-IT people so they know that IT is more than servers and the help desk. Second, we need to start training children at an early age, and forget the 'males do this' and 'females do that' dichotomy. Third — and this one can really make a difference — recruit more women and minorities. Some of the best IT people I've worked with were women that were recruited from other areas of the company."
What steps do you think need to be taken in order to fix the issue of tech diversity? Sound off below!
February 26, 2016 6:06 PM
CIO
The Apple-FBI debate on data privacy versus national security rages on. It has spurred enterprises to look at their own consumer privacy policies. In his Searchlight column, Associate Site Editor Brian Holak talks to the experts about what CIOs should prepare for. And on Total CIO, features writer Jason Sparapani talks about the lack of a law that requires Apple to help disable encryption, ponders whether the Feds need Apple's help to circumvent device encryption; and what life would look like under a new encryption law.
There's been a lot of hype lately about the new technology of 3D printing, but it's actually not new at all, says SearchCIO columnist and former CIO Harvey Koeppel — it's in fact 30 years old. What's more, we're likely underestimating its potential impact on enterprises. In his column, Koeppel lays out various use cases for the technology and shares a 12-step program for CIOs looking to take advantage of the opportunities it offers. In Niel Nickolaisen's tip, the CTO and SearchCIO columnist explains how CIOs can use 3D printing and other emerging technology to test their organization's capacity to innovate.
Senior News Writer Nicole Laskowski elaborated more on the CIO role, outlining the ways IT executives can leverage 3D printing to become innovation partners to the business. Then, she turns to experts to get their take on whether businesses should adopt 3D printing technology or turn to third parties.
Also check out her two-part Total CIO blog post, in which Laskowski details what exactly preparing for 3D printing means according Shawn DuBravac, chief economist and director of research at Consumer Technology Association, and talks about how the technology is poised to expand beyond rapid prototyping.
Aligning IT with business objectives is no easy feat, especially when we're talking about the United Nations. Luckily, Atefeh Riazi, CITO of the UN, likes a challenge. In this Q&A with Executive Editor Linda Tucci, she discusses how she's making IT more efficient, agile and innovative.
IoT is becoming increasingly embedded in food safety programs, and as they do so, CIOs and CTOs may find themselves being more involved in these initiatives. In his blog post, Senior Site Editor John Moore talks with Bob Whitaker, chief science and technology officer at the Produce Marketing Association, to discuss what this would look like.
Taking advantage of analytics data can help companies prevent breaches and strengthen cybersecurity, but despite the wealth of this data, executives don't take enough advantage of it, said Reg Harnish, CEO at GreyCastle Security. In a SearchCompliance Q&A with Senior Site Editor Ben Cole, he talks about why business leaders can't afford to ignore analytics information.
Here's what else was on SearchCIO and SearchCompliance this week:
Please follow @SearchCIO, @SearchCIOSMB and @ITCompliance for our new stories throughout the week.
---
February 26, 2016 2:59 PM
CIO
,
cloud
,
IDC
,
SaaS
,
SaaS applications
,
SMB
Midmarket firms are leading the way within the small and medium-sized business space when it comes to software as a service adoption, with 28% of these firms reporting that they have deployed SaaS apps, according to market researcher IDC's latest SMB IT Decision Maker Survey, published February 2016. Furthermore, Microsoft Office 365 has been successful in the midmarket space, with 50% of these firms reporting adoption.
Midmarket businesses with Millennial-aged IT leadership were also 25% more likely to adopt SaaS than their peers, according to the survey's findings. Millennial-led midmarket firms, or those whose leadership is composed of a majority of executives aged 35 years or younger, deploy an average of 10 SaaS apps, versus the average midmarket segment's eight apps. This led IDC to conclude that the age of IT leadership is a good indicator of a midmarket firm's inclination to purchase SaaS apps. Moreover, desktop as a service, travel booking and human capital management SaaS apps are more likely to be deployed among this subset.
The likely reason for Millennial-led midmarket firms' greater propensity for SaaS adoption is that "Millennials have grown up with a higher level of trust in having a flexible mindset," said Chris Chute, research vice president of the global SMB cloud and mobility practice at IDC.
In addition to Microsoft Office 365, the top-growing SaaS apps among midmarket firms (which IDC defines as those with 100 to 999 employees) include ERP, accounting/finance, business intelligence and platform as a service. This growth in apps indicates that midmarket firms are using SaaS to move toward a cloud-first IT environment, according to Chute.
He advises SMBs that don't have a mostly Millennial-aged IT leadership but want to deploy more SaaS apps to test out a variety of cloud services.
"If one set from a particular vendor doesn't work out, don't be afraid to just move on and test-drive another one," he said, citing no-hassle trials as a way to do so. "Customers don't have to feel like they are committed to a given IT solution the way they used to," Chute added.
Small-business SaaS adoption
In the meantime, SaaS adoption among small businesses is less mature, with only 10.8% deploying SaaS. These firms are mainly using SaaS to modernize their email and back-office functions, the top ones being storage, e-commerce capabilities, accounting and payroll.
However, the survey also found that IT-enabled small firms, or those with a formalized IT staff or function, are adopting SaaS in a similar manner as their midmarket counterparts. These businesses' SaaS adoption rate is 25% — similar to the midmarket's 28% — but Office 365 is also their second-most-adopted SaaS app.
For small businesses that are not yet IT-enabled but are looking to adopt more SaaS apps, Chute suggests identifying regular business processes that weigh down employee productivity, such as counting inventory monthly or visiting remote sites to audit projects. Then, these small firms can put a particular app to the test among a few employees to see if it fits.
"Oftentimes there's an app, usually mobile, that has already been solving a regular pain point for other firms," he said. "Internet searches, forums and word of mouth from other local businesses all can assist here."
---
February 19, 2016 5:44 PM
Think augmented and virtual reality technologies are just for gamers and those looking to impress their dinner guests? Think again. In this week's Data Mill column, experts at Deloitte discuss how AR and VR are making a play for the enterprise and how CIOs can prepare.
The big news of the week was the FBI's court order demanding that Apple unlock a phone in the San Bernardino shooting case and Apple's refusal to do so. What are the implications? This Searchlight column details the fight and explores the contentious subject of backdoors and why CIOs should be worried.
Playing it safe is no longer the best option for businesses looking to make it in the digital business economy. In this tip, technology analyst Kurt Marko explains how taking advantage of Mode 2 of bimodal IT can help your organization think more like a startup and reap the rewards of exciting and high-risk business ventures.
How is the education field taking advantage of IoT? In this article, Site Editor John Moore talks to Gonzaga University's associate CIO to find out how the school is tapping ITSM to manage the growth of connected devices and what overall impact IoT will have on education.
Connected cars are set to be commonplace in the near future, but they're raising some serious cybersecurity concerns. In this feature, Daniel Allen, research fellow at The Center for Climate Change and Security, talks about the many questions surrounding connected car security and how some of them are being addressed.
In this SearchCompliance handbook, learn how IoT is making companies reexamine data governance, security and compliance processes, and what strategies businesses are employing to take advantage of the surge in IoT data. Also on SearchCompliance, Dan Geer, a cybersecurity pioneer and CISO of In-Q-Tel, talks to Senior Site Editor Ben Cole about how IT network growth is influencing companies' data protection and information security efforts.
Over on the blogs, Senior News Writer Nicole Laskowski reports the findings of a new study that finds that enterprise interest in location intelligence is rising despite its current nascence. Plus, Features Writer Jason Sparapani talks to IT director Todd Miller about the importance of cloud security. On the SearchCompliance side, Site Editor Fran Sales runs down the latest GRC news, including the Apple-FBI backdoor face off and the Department of Justice's recent efforts to squash foreign bribery crimes.
Please follow @SearchCIO, @SearchCIOSMB and @ITCompliance for our new stories throughout the week.
---
February 16, 2016 3:18 PM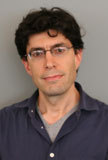 Profile: Jason Sparapani
Cloud Computing
For Todd Miller, IT director at Millar Inc., 2015 was "the year of security." The year of spectacular hacks at the U.S. Office of Personnel Management and infidelity dating website Ashley Madison was also the year Millar, a Houston-based maker of cardiac and neurological catheters, made huge investments in security products and fine-tuned policies and procedures "to help the users be more secure without really forcing things down their throats."
And so, when it comes to cloud computing options, security is a top consideration. It uses a handful of public cloud services – Salesforce's customer relationship management app for its sales team, for example, and Barracuda Networks for data backup. But before it signs up for a cloud service, its security goes under the microscope. Take Millar's assessment back in 2013 of Microsoft Office 365, the cloud-based service offering email and "productivity apps" like Excel and PowerPoint.
"One of the critical things was, 'Can we trust it to safely and securely store our documents? Can we trust it to provide our email safely and securely?'" Miller said.
The evaluation took six months, but Microsoft eventually convinced Millar to entrust its intellectual property to Office 365. "We have not been disappointed."
Microsoft 365 also fulfills another of Millar's requirements for cloud computing options: reducing administration costs. The package costs the company, which has 140 employees in Houston, the U.K. and Auckland, New Zealand, $20 a user — which is far cheaper than what it would cost to maintain operations in-house, Miller said.
But on par with cost for Miller's IT organization is usability — whether users will find an application, based on-premises or in the cloud, easy to access and easy to use. Office 365, he said, fits the bill here as well, even extending users' Outlook email application to their mobile devices, so they can check mail on the go. And Millar's sales folks love Salesforce.
"I think we'd have an internal riot if we ever asked them to move off it," he said.
The applications fulfill what is, in Miller's view, IT's ultimate purpose: keeping the wheels of technology turning so business can go on unobstructed.
"The reality is, if you have a well-run IT department, everything they do is transparent to the user, and if you're doing your job, then IT is never a discussion," Miller said. "When people are talking about IT, or they're talking about your internal help desk, it's usually because things are not running smoothly or as best as they can."
---
February 12, 2016 5:23 PM
cybersecurity
,
mobile apps deployment
The federal government is stepping in to take on cyberthreats. In President Obama's new $19 billion national cybersecurity proposal, he aims to significantly beef up cybersecurity, but will it be enough to close the cyberskills gap and incite enterprise-wide change? In this week's Searchlight, Site Editor Fran Sales outlines the proposed legislation and talks to IT professionals to get their take.
Mobile applications aren't just made for customers anymore — they're made for employees too. With the proliferation of these employee-geared mobile apps comes a shift in the enterprise and the role of the CIO. In this feature, SearchCIO contributor Mary K. Pratt discusses how this shift impacts CIOs and highlights the challenges of delivering enterprise mobile apps.
A good CEO-CIO relationship is more than just a best practice — it's a necessity. And if CIOs want to have a hand in business decisions they have to go beyond standard reporting lines. At the recent SIM Boston Technology Leadership Summit, two successful and dynamic CEO-CIO partnerships were on display. Find out what makes those relationships tick in this installment of Conference Notebook. Then check out this TotalCIO blog post for even more tips on a building a successful CEO-CIO relationship.
Thinking of adding a data virtualization layer to your IT systems? In this video, David Loshin, president of consultancy Knowledge Integrity Inc., details three main questions that need to be considered before you start.
Driverless cars are cool; there is no denying that. But, according to MIT professor John Leonard, driverless cars are not a "solved problem." Leonard explains why in this blog post by Features Writer Jason Sparapani.
In another blog post, Senior News Writer Nicole Laskowski outlines how one pet insurer became more customer-centric by integrating online and call center data.
Please follow @SearchCIO, @SearchCIOSMB and @ITCompliance for our new stories throughout the week.
---
February 5, 2016 5:20 PM
CIO
,
CIO Decisions
Intel's annual diversity report was released this week, shows that it's made some headway into increasing its workforce diversity: 43.1% of new hires last year were women or minorities, and there were 14.3% more women in leadership roles. But there's still more progress to be made, as Associate Site Editor Brian Holak discusses in Searchlight. See if the report will help nudge the industry to make more changes.
Giving advice for how to shore up IT security in the age of cloud computing isn't exactly easy said Brian Lillie, CIO at data center builder Equinix. For starters, every company is different, he told Features Writer Jason Sparapani. Head to the Total CIO blog to get Lillie's three guidelines for buttressing your cloud cyberdefense, and then read about why he believes building a security culture is vital to information security.
The new, revamped issue of CIO Decisions ezine is out! Read about when building an internal private cloud pays off – and when it's more practical to pursue other cloud computing options such as hybrid IT or public cloud. Plus check out an exclusive interview with Alec Ross, Hillary Clinton's former innovation adviser, and more.
Onto compliance matters…
The number of connected devices will reach 6.4 billion this year. This number is only going to grow exponentially – along with the number of IoT security risks. In this feature, writer Mary K. Pratt lays out the IoT security challenges company executives should keep in mind, and how data analytics can help address them.
When it comes to insider threats, people frequently think of malicious employees, but negligence and accidents also play a part. In this Q&A, Information Security Forum managing director Steve Durbin explains how these factors contribute to a growing number of security incidents and shares best practices to minimize them.
And in the latest IT Compliance Advisor news roundup, the SEC announced that global banks Barclays and Credit Suisse settled "dark pool" trading charges for a record $154.3 million; plus, other GRC news.
Please follow @SearchCIO, @SearchCIOSMB and @ITCompliance for our new stories throughout the week.
---
January 31, 2016 12:29 PM

Profile: Nicole Laskowski
It seems as though everyone is rallying behind the notion of a data-driven culture these days, and Gartner is no exception. The consultancy has conducted surveys and released research documents that tout its importance and provide insight into how CIOs can build a data-driven culture in the enterprise.
But there are moments when too much of a data-driven culture can lead to an unhealthy data obsession. CIOs would be wise to walk the line.
Case in point: Analysts Alan Duncan and Frank Buytendijk released the research note How to Establish a Data-Driven Culture in the Digital Workplace in June 2015, which included a list of top-down recommendations such as finding the right talent and educating the troops to successfully make the transition. But Duncan and Buytendijk's research also included a word of caution: "Companies should not become data obsessed," they wrote. Doing so is a little like putting blinders on a horse.
Duncan and Buytendijk listed three instances where a data obsession can work against the enterprise.
Unavailable data. There are instances when the data is unavailable or inaccessible or simply doesn't exist yet, such as when entering a new market, according to Duncan and Buytendijk. But a lack of data doesn't automatically preclude data-based decision-making. When CIOs run into this experience, the Gartner analysts suggest using alternative techniques such as scenario planning or "what if" modeling.
Ethical dilemmas. Data isn't great at distinguishing between right and wrong, and so making data-driven decisions in a bubble can hurt the business. Supporting a staff or a neighborhood initiative, for example, may not make good business sense on paper, but engaging with the community can pay off in ways that cannot be measured by business metrics or key performance indicators, the authors wrote. Or, in the Big Brother world of big data, businesses have discovered that just because they can leverage their data doesn't always mean they should.
Metrics obsession. Metrics and innovation don't always mix. In fact, according to the analysts, having a singular focus on current performance metrics can create what's known as "analysis paralysis," where so much time is spent analyzing the data that a decision never gets made and risks are never taken. Being too metrics- obsessed can also have unintended consequences, according to the analysts, creating instances where the desired employee behavior doesn't necessarily correspond with what's being measured. CIOs should step back and remember that "not all decisions can be supported with data, and there will be occasions when evidence is not taken into account," the authors wrote.
---
January 29, 2016 5:00 PM
Big Data
,
Big Data analytics
,
Blockchain
,
CIO
,
Cloud Computing
,
Cognitive computing
,
Disaster recovery and business continuity
,
Information security
,
Public Cloud
,
Robotics
Successfully reaping the benefits of big data remains a huge challenge for many companies. Big data projects involve not just identifying the right data analyze, but also finding the right people to implement the right technology. But as big data experts and IT leaders tell Senior News Writer Nicole Laskowski, the biggest reason companies encounter big data problems is not the wrong technology or the quality of the data, but the wrong culture.
Marvin Minsky, renowned professor and early explorer of artificial intelligence, died of a cerebral hemorrhage this week at the age of 88. In this week's Searchlight, features writer Jason Sparapani explores Minsky's contributions to the AI field and what an AI future means for IT executives. Also: EMC claims Dell deal is on track despite jitters; top Twitter execs are leaving the company.
In an "innovate or die" business climate, business users having access to the power and flexibility of cloud computing is key to moving a company forward. But equally important is having security baked in a company's operations, said Brian Lillie, CIO at data center space provider Equinix. Features Writer Jason Sparapani spoke with Lillie and other cloud experts to find out how to best foster a cloud security culture and why an organization needs a CISO.
Without clear communication with collaborators and flexible planning, big data projects can quickly go off the rails. Laskowski caught up with Gideon Mann, the head of data science at Bloomberg, to outline the six "gotchas" CIOs and data science teams should watch out for when embarking on a big data project.
Speaking of big data issues, CTO Niel Nickolaisen is no stranger to the costs of advanced analytics projects. In his column, find out how Nickolaisen revamped the admissions model and helped improve student retention rates at the university where he was CIO — with a "dirt cheap" analytics project.
A decade from now, thanks to innovations in fields like robotics, cryptocurrency and genomics, companies will experience huge changes to how they operate. Editorial Director Sue Troy sat down with Alec Ross, Hillary Clinton's former innovation adviser, to delve into what these developments will mean for technology leaders. In part one of the Q&A, read about Ross' predictions on blockchain technology and how this technology underlying Bitcoin will affect impact legal processes in the next five years. In part two of the interview, Ross talks about how cognitive robots will affect the labor market and how U.S. companies compete globally.
IoT may be about to change the way we think of food safety. In the coming months, Food safety apps are set to emerge and shake up the industry. In this feature, site editor John Moore details the apps, their implications for CIOs and future obstacles. Also check out SearchCompliance contributor David Loshin's tip in which he explores major IoT data management questions for both businesses and their customers.
You might want to think twice before you talk to executive headhunter Shawn Banerji about "rock-star CIOs." "The CIO job or equivalent is bigger than any one person," Banerji, managing director of the technology officers practice at Russell Reynolds Associates, told Executive Editor Linda Tucci. Find out why Banerji believes great CIOs are those who know how to build a team and grap the corporate values of the companies they work for. Also on the TotalCIO blog, senior news writer Nicole Laskowski details the benefits of properly-managed innovation contests as a way to crowdsource ideas for new products or processes.
According to recent research by IDC, spending on public cloud is set to rapidly surpass overall IT spending in the next four years, growing from $70 billion to $141 billion by 2019 – and SMBs will be making up quite a huge chunk of that total spending: 40%. In a two-part blog post, IDC research director Christopher Chute delves into the drivers contributing to this growth, goes into detail about how the view of public cloud security is changing, and offers tips to SMBs who are tepid about diving into the cloud.
The January issue of our SearchCIO handbook is out! In this edition, columnist and CIO expert Harvey Koeppel offers a list of DR principles to help CIOs design and implement a DR/BC plan that can protect both business and personal data when the next disaster strikes. Also in this issue: Nickolaisen shares how to reap the most value out of DR testing, and writer Mary K. Pratt talks with experts on how to craft a DR/BC plan that can handle any type of disaster, including breaches.
As data threats continue to grow in number and complexity and to endanger business success, end-user security awareness has become vital to protecting corporate information. In this video from the recent ISSA International Conference, Senior Site Editor Ben Cole sat down with Marci McCarthy, CEO and president of Tech Exec Networks, who talks about why end-user security awareness should be in the front lines of organizations' corporate data protection strategies.
Please follow @SearchCIO, @SearchCIOSMB and @ITCompliance for our new stories throughout the week.
---
January 28, 2016 12:51 PM
CIO
,
Cloud Applications
,
Cloud Computing
,
Cloud service providers
,
Cloud Services
,
Public Cloud
,
SMB
In part one of this two-part blog post on public cloud adoption by small and medium-sized businesses, delve into how worldwide spending on public cloud is set to increase rapidly by 2019, with SMBs making up a significant portion of  total spending (according to recent research by IDC). In part two, read about the shifting perspective on public cloud security and get expert advice for SMBs that are newly making the shift to the cloud. In the U.S., 75% of small companies (100 or fewer employees) and 95% of midmarket companies (100 to 999 employees) have already deployed cloud tools. As SMBs, especially medium-sized firms, become increasingly cloud-first, there are fewer and fewer reasons to deploy and manage apps on-premises – one of which is to meet industry compliance requirements that necessitate tight security controls, according to Christopher Chute, a research vice president at IDC. But even the perception of public cloud security is changing. The level of security that hyperscale cloud service providers like AWS can provide nowadays is also driving the acceleration of cloud adoption among SMBs, said Chute. "I think we're going to start to see more and more of cloud service providers market on security as a positive, as opposed to saying, 'Don't worry, we are secure,'" which was the reverse case even just a couple of years ago, he said. With the threat landscape becoming increasingly complex and dangerous, "even the smaller cloud service providers … are going to start to say, 'We have that threat detection expertise and mitigation in house" in a way that your 1.5 IT staff at your 100-person law firm can never manage on their own," he added. For SMBs that still haven't made the leap to cloud, Chute advises they start soon — competitors likely already have a leg up. "They probably have already adopted at least a handful of cloud services," Chute said. His advice for SMBs that are on the fence about cloud adoption is to follow the lead of half of all U.S. midmarket firms: Deploy core communication functions such as email to Office 365, a basic cloud service that Chute said offers familiarity and comfort. "The look and feel is very similar to Outlook; you have an on-premises/client component, and then you have the Web component," he said. From there, Chute believes SMBs' familiarity with the cloud should grow to the point where they will feel more comfortable upgrading other office productivity applications to the cloud; eventually, an SMB should be able to work with service providers to evaluate cloud services specific to their vertical industry.
---