---
April 29, 2016 6:14 PM
cybersecurity
,
Data Center
,
Enterprise Security
,
Hyper-convergence
Hyper-convergence, a system that allows integrated technologies to be managed as a single system through a common toolset, is set to shake up the enterprise and how we think of data center economics. How should CIOs respond to the emergence of hyper-converged infrastructures? These four articles delve into the concept and explore the CIO imperative:
•Mike Matchett, senior analyst and consultant at The Taneja Group, details five key considerations for CIOs when evaluating hyper-converged architectures.
•CTO and SearchCIO columnist Niel Nickolaisen shares the five critical questions he asked before making the move to hyper-converged architectures.
•CIOs and IT executives outline the benefits and drawbacks of hyper-converged infrastructures.
•CIOs and IT executives examine the question of hardware cost savings.
Apple's latest earnings report shows something that hasn't happened in 13 years: a decline. Does it signal a great fall for the tech giant? In this week's Searchlight, Features Writer Jason Sparapani explores the earnings decline and what it means for the company and enterprises at large. Plus: Amazon and Facebook revenues soar, and 'Snowden' trailer goes online.
In this four-part webcast on enterprise security architecture, Johna Till Johnson, CEO at Nemertes Research, touches on next-generation security strategies and best practices, business risk portfolio management, emerging technologies and more:
Part 1: Using next-gen enterprise security to combat cyber-weaponry
Part 2: Five steps for developing an enterprise security roadmap
Part 3: Delving into business risk portfolio management and determining the product classes that should be considered
Part 4: A photo story detailing the technology areas to consider when crafting an enterprise security roadmap
Is your organization invested in mobile and cloud computing? It should be, according to consultant Bob Egan. In this Q&A, he explains why spending money on mobile cloud is not only beneficial to productivity but also to business competitiveness.
CEOs: Are you being held hostage by IT? In this tip, IT executive Kevin McDonald describes why it's important that company leaders know what IT is up to when it comes to cybersecurity, and why IT process documentation is a must-have best practice.
In this TotalCIO blog post, Senior News Writer Nicole Laskowski explores an interesting workplace redesign that's taken right from cruise ships and hotels: beach toweling. What is it? If employees leave a desk unoccupied for more than two hours, they are to take everything with them. Laskowski goes through the reasoning and potential benefits.
Over on SearchCompliance…
In this two-part feature covering a recent privacy forum hosted by the Massachusetts Attorney General's Office, Site Editor Fran Sales first explores why a lack of adequate privacy legislation is putting consumers at risk and how a consumer bill of rights could be a first step in addressing the problem. In part two, the panelists at the privacy forum ponder whether U.S. states can fill the gaps in consumer privacy regulation and share tips for fostering transparency.
Add cybersecurity to the list of insurance options to consider. In today's risk-laden business environment, more companies are turning to liability coverage to protect data assets. But a number of questions about this emerging market still remain.
On the IT Compliance Advisor blog, Sarah Holland, senior analyst of public policy and government relations at Google, explains why maintaining a certain company culture is key to assuring consumer privacy.
Please follow @SearchCIO, @SearchCIOSMB and @ITCompliance for our new stories throughout the week.
April 22, 2016 5:22 PM
cybersecurity
,
Digital disruption
,
GRC strategy
Intel just announced that it's cutting 12,000 jobs in a restructuring effort that shifts focus away from PCs and onto growing technologies like wearables and IoT. In this week's Searchlight, Site Editor Fran Sales explores the job cuts, how Intel plans to catch up to the PC revolution and the imperative for CIOs in meeting employees' evolving computing needs. Also in Searchlight: Google faces even more EU antitrust charges and messaging app Viper announced that it encrypts all its messages.
When a cyberassault happens, it can be hard to keep a cool head. But, according to SearchCIO expert Harvey Koeppel, it can make all the difference. In this article, Koeppel recounts the steps he took when a cybersecurity threat halfway across the globe threatened his company just two weeks into his new CIO job and explains what that taught him about cybersecurity and the CIO role.
It's time for another #CIOChat! Join SearchCIO — in partnership with MIT CISR — on Wednesday, April 27, at 3 p.m. EST to talk about new business models for the digital economy, what it takes to be an ecosystem driver and the challenges that IT executives face in today's digital economy. Joining us as our guest expert will be Stephanie Woerner, research scientist at MIT CISR.
Over on SearchCompliance
In this webcast with vArmour CISO Demetrios Lazarikos, learn how to adapt information governance strategies to accommodate advancing technology such as mobility, cloud computing and IoT.
Digitization continuously challenges governance, risk and compliance processes, but it does have its benefits. In this handbook, learn how organizations are drawing business value from GRC analytics data and developing strategies to incorporate analytics best practices that benefit company-wide business processes.
Please follow @SearchCIO, @SearchCIOSMB and @ITCompliance for our new stories throughout the week.
---
April 15, 2016 9:09 PM
Blockchain
,
CIO
,
CIO Decisions
,
CIO innovation
,
CIO leadership
,
Consumer data
,
Enterprise mobility
,
Facebook
Facebook CEO Mark Zuckerberg wants consumers to think of businesses as their friend. Sounds like a stretch? With the company's new "chatbots," it could soon be a reality. Facebook opened up its Messenger app to developers so they create these robots, which are powered by artificial intelligence and could offer consumers another channel to engage with businesses. Associate Site Editor Brian Holak talks to enterprise mobility experts to get their take.
How can CIOs sell the notion that IT is prepared to partner with the business to drive innovation? At the recent Gartner Business Intelligence and Analytics Summit, Guy Kawasaki, former chief evangelist at Apple, lays out a 10-step guide on how to foster the art of innovation.
Companies are using data lakes to navigate growing pools of complex data. But they need governance to get the most out of these tools, or risk disaster. Read more in the April issue of CIO Decisions. And on the latest issue of our SearchCIO handbook, read about how Soundsgood, a Paris-based startup, is partnering with streaming platform APIs from Spotify, YouTube and others so its users can curate and share playlists across those services.
Here's what else was on SearchCIO:
What was new on SearchCompliance:
Please follow @SearchCIO, @SearchCIOSMB and @ITCompliance for our new stories throughout the week.
---
April 9, 2016 5:46 PM
Blockchain
,
cybersecurity
,
Digital business
Blockchain, the distributed-ledger technology the cryptocurrency bitcoin is based on, is garnering a lot of attention. Although it isn't mainstream yet, that could change after this week's announcement that Microsoft is partnering with big banks to develop the technology. In this Searchlight, features writer Jason Sparapani details the partnership and looks at the future implications of blockchain adoption. Also in Searchlight: IT spending expected to dip and Trump hotels get hacked — again.
If you missed any of the action from Fusion CEO-CIO Symposium, we've got you covered. In this Instagram roundup, Senior News Writer Nicole Laskowski chronicles sessions on disruptive business models and digital investments via SearchCIO's new Instagram account.
As SearchCompliance expert David Loshin explains, healthcare fraud is not a new problem; it's been happening for over twenty years. Luckily, new proactive strategies that utilize data analytics are proving useful to organizations in helping combat multiple forms of healthcare fraud. Loshin details the techniques in this tip.
Speaking of healthcare, malware intrusions at hospitals is a growing problem, as exemplified in recent ransomeware attacks at hospitals across the U.S. In this TotalCIO blog post, Features Writer Jason Sparapani explores the reason there's so many of these cyberattacks on healthcare organizations.
No organization is safe from cyberthreats in the digital age. In this SearchCompliance webcast, Diane Carlisle, IGP, CRM, executive director of content at ARMA International, explains how a strong information governance program goes a long way in alleviating cybersecurity challenges.
Please follow @SearchCIO, @SearchCIOSMB and @ITCompliance for our new stories throughout the week.
---
April 1, 2016 5:13 PM
CIO
,
Compliance
This week, our reporters flew to Madison, Wis. to get the latest scoop at this year's Fusion CEO-CIO Symposium, which this year focused on delivering customer experience through disruptive business models. Check out these videos to get business and IT experts' take on various topics:
One day, Niel Nickolaisen had an epiphany. In the midst of a meeting about the state of his company's products, it occurred to the CTO and SearchCIO columnist that perhaps it was time to start thinking of his company as a platform, laying its vertical products on their side so that the company can interoperate better. In his column, Nickolaisen lists four lessons he learned on his company's journey to a platform-based business model.
If you've been keeping up with the Apple-FBI case, you'll know that the FBI finally dropped its legal action against the Silicon Valley giant this past Monday, saying that it has found a "third party" to access the encrypted data on the San Bernardino shooter's iPhone. But that hasn't stopped technology and security experts from thinking of similar scenarios in the future, nor has it solved existing data privacy issues. It could give customers more sway in the privacy debate, however. Read more on these issues that Features Writer Jason Sparapani delves into in three blog posts.
Most companies don't understand what it costs to get work done, but that's set to change soon, thanks to a new economic arrangement called the on-demand economy. Thanks to performance analytics combined with certain technology platforms, a new era of strategic work management will result in improved cost control, increased revenue and a greater agility to adapt to market fluctuations, say labor experts.
Here's what else was on SearchCIO this week:
Over on SearchCompliance..
This week, 1,500 cybersecurity professionals gathered at the SecureWorld Boston Conference to get the latest on security best practices in cloud, IoT, mobility and the supply chain. Associate Site Editor Brian Holak delves into what was covered, from incident response, data inventorying and more.
Speaking of customer privacy, various data privacy experts and researchers gathered last week at a public forum, hosted by Massachusetts Attorney General's Office, to discuss how exactly to draw the line between protecting consumer privacy and helping the government keep the public safe. One panelist, Carol Rose, the executive director of ACLU of Massachusetts, called for greater transparency and accountability, and suggested an open, democratic public debate as a start.
Digitization can bring many benefits to a company's regulatory compliance processes, such as automated big data management tools. But digitization and the storage of unstructured data that goes along with it can complicate these processes. In this webcast, Steve Weissman, founder of Holly Group, lays out some of these modern information governance challenges, the "big-box" theory of data governance and more.
Please follow @SearchCIO, @SearchCIOSMB and @ITCompliance for our new stories throughout the week.
---
March 25, 2016 4:43 PM
Big Data
,
CISO
,
cybersecurity
,
Data lake
,
Data privacy
With Big Brother watching, what could go wrong? Biometric surveillance is drawing attention — and trepidation — in the wake of the tragic terrorist attacks in Brussels. In this week's Searchlight, analysts discuss the present and future use of biometrics technology in national security efforts and share their logistic and privacy concerns.
Before starting your data lake implementation there are some things you need to know. In this Conference Notebook installment, learn three key ingredients that can make or break your company's data lake system. Also, experts discuss why data lake governance is a critical component in modern data architecture.
Building a customer base is a dilemma every fledgling platform company faces. In this article, read about the experiences of Thumbtack, an online marketplace for home and other professional services, and get best practices for attaining critical mass.
CISOs have the important job of discerning the right technology to use and laying down the right policy, so just what skillset is required for the job? In this article, Features Writer Jason Sparapani and senior IT executives explore the balance of technical skills and business polish that are necessary for the CISO role.
3D printing is making its way into the enterprise. What should CIOs know? In this Essential Guide, catch up on SearchCIO's recent 3D technology coverage including expert advice and columns.
The Internet of Things seems to be making its way into nearly every industry. The food industry is no exception. In this blog post, Site Editor John Moore talks about food grown locally with assistance from IoT in the form of sensors and mobile applications. Also on the blogs, Sparapani discusses the importance of communication and cooperation among public and private sectors following an attack on the power grid.
On SearchCompliance…
This year marked a change in the way finance industry regulators regulate. In this feature, find out how the Financial Industry Regulatory Authority is moving away from checkbox-style regulations and focusing instead on companies' compliance culture.
Security is no longer just an IT issue — it's a boardroom issue. In this blog post, Site Editor Fran Sales highlights cybersecurity issues the board should focus on when scoping potential risks.
Please follow @SearchCIO, @SearchCIOSMB and @ITCompliance for our new stories throughout the week.
---
March 18, 2016 4:38 PM
Cyber security
,
Information security
,
IT leadership
Who should CISOs report to? That has been a longstanding question in the IT field, but, as cybersecurity rises to the tops of the business and IT priority ladders, it has taken a on new sense of urgency. Features Writer Jason Sparapani explores the CISO reporting structure in today's threat-laden digital business environment.
Speaking of cyberthreats, the U.S. government is starting to assess the digital currencies that are associated with the growing number of cybercrimes such as the recent ransomware attacks on big-name news organizations, as well as blockchain, the technology that underpins these currencies. In this week's Searchlight, Site Editor Fran Sales explains the ransomware attacks in relation to blockchain and discusses the urgent blockchain security questions that are on Congress' and IT executives' minds. Also in Searchlight, Apple is considering boosting iCloud encryption, and Amazon wants your face to be the new password.
Cybersecurity is no longer just an IT concern; it's a business one. But communicating the value of GRC analysis to the board and determining accountability is easier said than done. In this feature, Sales explores the board's role in managing cybersecurity and supply chain risks.
The Internet of Things (IoT) has arrived, and the enterprise will never be the same again. In this Essential Guide, get strategic best practices for getting your enterprise IoT initiative off the ground, and find out how IoT is impacting several IT disciplines and how IT executives should respond.
But that's not all we have on IoT. In this SearchCompliance webcast, learn how a lack of focus on IoT security challenges during the design stage could create a number of data protection vulnerabilities.
Please follow @SearchCIO, @SearchCIOSMB and @ITCompliance for our new stories throughout the week.
---
March 11, 2016 6:02 PM
CIO
How is Soundsgood, a Paris-based startup, different from the plethora of other music streaming platforms available today? The company offers a so-called aggregation platform, a cloud-based service on which music influencers such as DJs and music critics can devise playlists that can be shared across other streaming services with which Soundsgood is partners (these include Spotify and Soundcloud). Senior Site Editor John Moore delves into how aggregation platforms work and the challenges ahead.
Blockchain, the technology underlying cryptocurrencies such as Bitcoin, is the biggest topic of conversation in the financial sector – many banks and financial services companies fear being disintermediated. But it's only recently gaining the attention of U.S. Congress. More education is needed, said U.S. Rep. David Schweikert (R.-Arizona) at the DC Blockchain Summit last week. In her blog post, Editorial Director Sue Troy, delves into how Schweikert proposes to combat this knowledge gap.
After Safe Harbor was struck down late last year, the introduction of the EU's General Data Protection Regulation (GDPR) seemed like good news to multinational companies. But with text's 50 components (each of which the local EU authorities have claimed interpretive authority over), it seems less an overarching standard and more something companies will need extensive guidance to decipher. At this year's RSA Conference, data privacy experts from Adobe, Google and Microsoft talk about how they think GDPR will impact their compliance processes once the regulation goes into effect in 2018.
There's a lot of hype around 3D printing, with some calling it the next Industrial Revolution. Does the technology live up to it all? Columnist and former CIO Harvey Koeppel says yes – and more. In our March handbook, he lays out 3D printing use cases across various industries, and offers 12 CIO tips for how to take advantage of the technology.
Onto compliance matters…
While increasing cybersecurity threats have become the bane of today's enterprises, they've brought one good thing: intelligence data that can be analyzed to mitigate future threats. But with companies increasingly moving data management to the cloud and third parties, it's become harder for their security teams to keep up with the analytics data. Demetrios "Laz" Lazarikos, vArmour's CISO, details the benefits of a proactive, risk-based approach to InfoSec monitoring in this SearchCompliance webcast.
As the Internet of Things gains popularity, companies are trying to catch up – and also to figure out the best strategies to protect the data stores and transmitted by these devices. This task is made more challenging for companies that have to integrate IoT with their legacy environments. In this video, Lazarikos talks about how IoT is impacting companies' InfoSec strategies.
"A digital revolution need a trust revolution," said Marc Benioff at the World Economic Forum last year. In Achieving Digital Trust: The New Rules for Business at the Speed of Light, a new book on the topic written by lawyer and frequent contributor Jeffrey Ritter, outlines how to approach this digital trust, as well as information governance, data security and commerce. Read an excerpt here.
Please follow @SearchCIO, @SearchCIOSMB and @ITCompliance for our new stories throughout the week.
---
March 4, 2016 4:22 PM
Enterprise Security
,
Internet of Things
It seems like there's no stopping the proliferation of connected devices, but there's one thing that just might. If companies aren't putting security first in the creation of these interconnected devices, IoT will crash and burn, according to a panel of experts at the recent RSA Conference 2016. In this week's Searchlight, Site Editor Fran Sales explores IoT security best practices from the panel, including why it's so important to incorporate security features early in the IoT development process. The Apple-FBI case was also a hot topic at RSA. In this blog post, Sales details why experts at the conference think Apple 'goofed' in its encryption fight with the FBI.
How does your team handle innovation projects? In part two of this Q&A (read part one here), Dow Jones' chief innovation officer, Edward Roussel, discusses his team's idea solicitation process and how they work closely with IT to further innovation at the company.
University IT departments have to do more today than ever before. In this feature, Features Writer Jason Sparapani details their challenge of maintaining a culture of accessibility while protecting their schools from ever-increasing data threats. In two blog posts, Sparapani also discusses why it's a great time to be a university CIO and how students' increasing tech savvy prove a challenge for college IT teams.
The next big thing in tech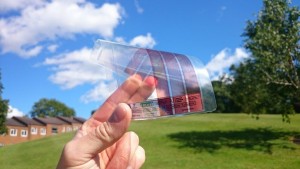 might come in a small package. In this two-part story, learn about graphene sheets, atom-thick lattices of carbon that could allow solar power, computing and IoT to reach their full potential. In part one, learn about the origins and capabilities of this breakthrough energy-storing material. In part two, go deeper into the material's IoT and computing applications and find out why it could be woven into all future computing.
Is your company considering investing in 3D printing? There could be many potential benefits to doing so, but there are also a lot of concerns that would need to be addressed. Senior News Writer Nicole Laskowski discusses the challenges CIOs and IT organizations will face with 3D printing technology, including counterfeits, massive data sets and continuous delivery.
Mobile apps are changing the way consumers and the enterprise get things done. In the latest issue of CIO Decisions, discover why a close IT-business relationship on mobile app development will soon become more commonplace as the need for apps increases.
Over on the blogs, Laskowski explores how the project management office could benefit from Agile and goes into the four facets of an Agile PMO. Plus, Executive Editor Linda Tucci talks about how consumer privacy rights have incited a new age of web content management. Tucci also breaks down the ITO/BPO 2016 outlook from global law firm Mayer Brown. Finally, Associate Site Editor Brian Holak finds out what our readers think about the lack of tech diversity and how we can address it.
Please follow @SearchCIO, @SearchCIOSMB and @ITCompliance for our new stories throughout the week.
---
March 3, 2016 9:59 AM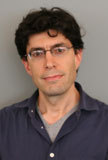 Profile: Jason Sparapani
CIO
,
College
,
IT department
In higher education today, it's good to be CIO — if you're willing to change the way you work.
That's according to Eric Hawley, who holds the top IT position at Utah State University. The digital age — with its cloud computing and ubiquitous mobile devices — has brought with it a makeover for the role of chief information officer. For Hawley, a university CIO serving a school of nearly 30,000 students, it has changed what the I stands for — to integration.
"We buy components, end users buy cloud components, and we build those together like snapping Lego blocks together," he said. "And that's different from the old legacy IT where our job was install software X and keep it running for 10 years."
Today, Hawley's central IT department provides and maintains cloud computing platforms and then hands them over to what he calls "the edge" — which includes IT units that work more closely with business or academic departments — "to get their hands dirty in that data to see what they can do."
For example, his department has given IT staffers in USU's college of education access to enterprise systems and data, which they're using to improve ways to track and measure student progress.
Also on the edge are students. Hawley's team caters to them by giving them file-sharing platforms they want to work with, like Google Drive and Box.com. He also gives them "flipped classrooms," or video-recorded lectures they can view on their smart devices whenever they want to. In the traditional model of learning, with students taking notes during lectures, Hawley said, "there's no good way to make sure your notes were correct until the exam shows up."
Robert Juckiewicz, vice president for IT at Hofstra University, agrees that it's an exciting time to be in a university CIO role. His team is constantly looking for ways to use technology to improve how faculty teaches and how students learn — whether that's offering computing courses or holding Hofstra's version of the traveling science and innovation event Maker Faire.
"You don't need to come to IT for a server. You can go anyplace. You don't have to come here for expertise. It's all over the place," Juckiewicz said. "So what value can we add so that everybody just sees that and comes to us? I think that's our challenge, and that means that we've got to think slightly differently."
---