---
October 7, 2009 9:00 PM
October is national Cyber Security Awareness month! The campaign, sponsored by the National Cyber Security Alliance, a partnership that works with the government as well as corporate sponsors, encourages online safety and best practices to protect high-value information online.
And what better time to raise awareness than on the heels of the Gmail/Hotmail/email phishing scam that compromised thousands of accounts. On Oct. 6, news broke that at least 10,000 Hotmail addresses and passwords had been leaked online. The next day, it was revealed that 20,000 addresses and passwords for email accounts from Hotmail, Gmail, Yahoo, AOL, Gmail, EarthLink and Comcast had also shown up on the Web.
October 2, 2009 2:58 PM
The rush for Google Wave has begun. The much-anticipated release of Google's collaboration tool has generated media hype, exclusive invites to try the beta and even eBay bidding wars for the opportunity to try it first. And this step in collaboration technology is a big one, as it works to combine email, wikis, blogs, instant messaging and social networking capabilities to allow integrated communication in real time. The use cases for the Wave technology could be endless as developers work on extensions to further enhance it.
For IT, I have to wonder how Google Wave will also change the face of project management, business process management and IT service management. Why? Most of the major concerns I hear regarding these types of tools are their lack of functional, easy-to-use, real-time collaboration and monitoring features.
---
September 25, 2009 1:29 PM
Recently, I've been talking to CIOs at midsized organizations about whether the recession is over and the recovery has begun. In some industries at least, the cost-cutting isn't over and the need to do more with less continues as a mandate. Some organizations are now cutting maintenance contracts, as Linda Tucci wrote this week. Others are turning to business process automation through scripting or the use of automation tools to automate parts of IT like help desk requests — sometimes for free. Continued »
---
September 18, 2009 2:47 PM
The District of Columbia has won the 2009 Innovations in American Government Award in Urban Policy for its Data Feeds: Democratization of Government Data project, the first initiative in the country that makes almost all current government operational data available to the public in real-time, raw form. Using social networking capabilities and aimed at increasing civic participation, transparency and accountability, the program has relieved some of the burden on the city's infrastructure.
Midmarket CIOs can possibly learn from D.C.'s success — strategically opening up data access can mean more grass-roots employee innovation and, for a real ROI, fewer internal and external support calls. So how can IT provide an efficient service to the organization, track its performance and free up time to work on other projects?
---
September 10, 2009 6:49 PM
Besides the obvious blockades to an ERP implementation — the cost and the potential long-term disruptions to the business — midmarket companies are still moving forward with ERP projects.
I've been getting some interesting questions about how to move an ERP project forward since sharing Peet's Coffee & Tea's ERP implementation story. One email was from a person who has never done an ERP implementation before and is hitting a wall at the stage of choosing an ERP vendor.
I certainly don't have all the answers, but I can tell you that a series we ran called ERP Journey chronicled a CIO's 20 months spent choosing and installing an ERP system. One big point was how he chose a system after identifying and reviewing some very vertical-specific packages, contacting some user groups and even asking other companies in his same field what they used and why. Continued »
---
September 4, 2009 2:43 PM

Profile: EditorAnne
It's barely September, yet warnings about flu season — swine flu season, that is — are circulating fast and furious. The Centers for Disease Control and Prevention had a press conference this week, and swine flu is top of mind for many who do disaster recovery or business continuity for a living. As Linda Tucci's story this week ("Tips for business continuity and contingency planning for swine flu") notes, the pandemic is a risk less because of the H1N1 virus' severity and more because of the volume of people who could potentially get it. Some workplaces could suffer absenteeism of 30% to 50% for some period of time, according to some scenarios. Continued »
---
August 27, 2009 9:08 PM
In a world of information overload, many of us have turned multitasking into a way of life (I have done so with the help of RedBull). But are our efforts actually making us more efficient?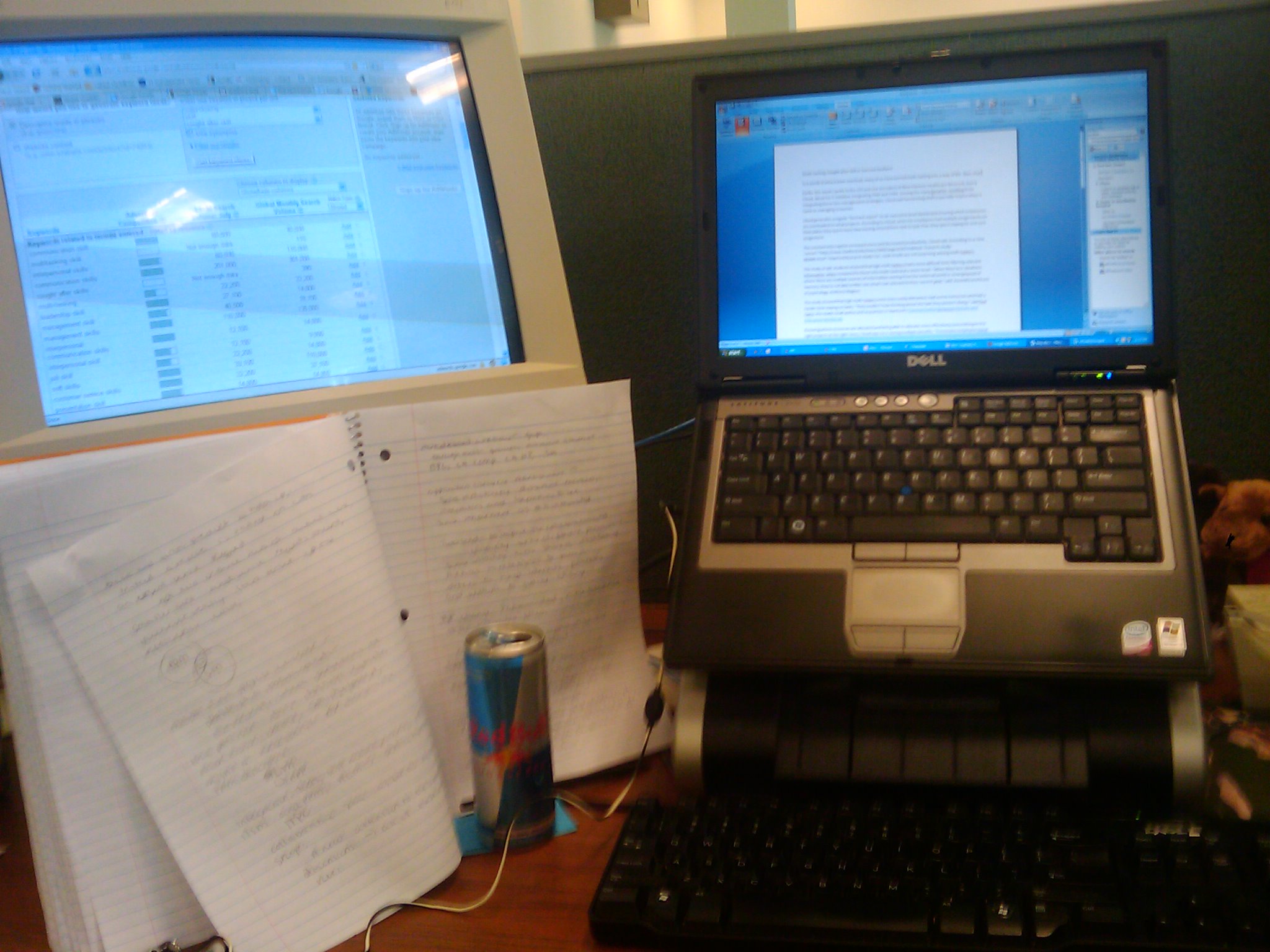 Earlier this week I spoke to the CIO and vice president of New Hanover Healthcare Network, Avery Cloud, about integrating project and portfolio management and IT service management to provide a better view of the resources, projects and service requests within IT. Cloud said that without a single view into what his staff members were working on, some employees were being stretched too thin across multiple tasks — without his knowledge. Continued »
---
August 27, 2009 8:31 PM
I've been asking IT execs what's on their agenda for next year and the good news is that it's not all about further delaying projects. Rather, budgets are opening up a bit, due, in part, to ROI realized from investments in a SaaS platform and server virtualization.
One midmarket financial services firm has been focused on staying afloat and only making must-have IT investments such as a new CRM system. Critical projects — such as an application development initiative to build new tools for its financial advisors — were put on hold. Continued »
---
August 21, 2009 3:24 PM
When you're cranking the A/C during these final hot days of summer, don't forget about data center cooling as well. The consequences for not monitoring server room temperatures could burn you well beyond the summer months.
Experts suggest the optimal server room temperature should not go below 50 degrees Fahrenheit or above 82 degrees. But in general, it's best to keep your servers in a room with temperatures between 68-71 degrees. Continued »
---
August 14, 2009 3:25 PM
Signs are that the economic recession is receding and the recovery is slowly beginning. Great news, right? But with recovery comes new job opportunities, and potential attrition on your staff. Particularly if IT at your company has been hard-hit and travel and training budgets cut, people could be waiting for their first chance to jump ship. That means now is the time to invest in your people — and even if you don't have the budget you once did, you can probably afford some IT e-learning courses.
E-learning courses are available for training in many areas including networking, project management, security, ITIL and application development. They also offer certification for Microsoft, Cisco, CompTIA and others. Some of the major providers for e-learning training include New Horizons Computer Learning Centers, ITCareerPro, Pultorak & Associates, SkillSoft and eLearningDepot.com. Costs of e-learning courses range from $50 to $275 per user for a three- to six-month usage.
For people whose learning style really requires an instructor, there are e-learning classes that include virtual trainers. This allows the students to ask questions and get the answers they need in real-time. Continued »
---