---
July 15, 2016 5:01 PM
Blockchain
,
Cloud Computing
Pokemon Go is officially a phenomenon, with millions of users around the world linked in to its augmented reality interface. What does it mean for the future of augmented reality in the enterprise? In this week's Searchlight, Site Editor Fran Sales talks to industry observers to get their take. Also in Searchlight: Microsoft wins in a warrant case and Google is hit with new antitrust charges by the European Commission.
Blockchain is being heralded as a transformative business technology, but how much of that is hype? In this feature, Editorial Director Sue Troy talks to Carl Lehmann, research manager at 451 Research, to get his opinion on the value of blockchain and its role in the enterprise.
In our most recent Essential Guide, delve into cloud strategy, security and deployment, and learn how to maximize the business benefits of your cloud computing investments.
Over on the IT Compliance Advisor blog, Sales rounds up the top GRC news, starting with the New Jersey CTO's plan to ramp up compliance monitoring. Plus, a recent Gartner report finds cybersecurity control a concern for digital businesses.
Please follow @SearchCIO, @SearchCIOSMB and @ITCompliance for our new stories throughout the week.
July 8, 2016 5:18 PM
Blockchain
,
CIO
,
CIO Decisions
,
ERP
,
Google
,
IT talent
,
Talent acquisition
Search engine behemoth Google has already put in effort to build up its image and item recognition efforts, but this week the company made a big move: It acquired Moodstocks, a French startup that specializes image recognition based on machine learning. In this week's Searchlight, associate site editor Brian Holak speaks with AI experts to get their take on the future of so-called computer vision, as well as what it means for companies that aren't big data giants.
The defining moment in CTO Niel Nickolaisen's IT career was a large, complex ERP implementation — one that made him vow never to customize or focus innovation toward anything that is part of a company's digital core — such ERP and CRM, which are mission-critical but do not create competitive differentiation. Read his CIO Innovators column to find out how another ERP experience — a large re-implementation — prompted him to add the notion of "Agile ERP" to this philosophy.
Digital transformation is a necessity — and a team effort of the entire executive leadership team. But that doesn't mean CIOs don't play a key role. In the latest Digital Insights tip, Andrew Horne of CEB talks about the three principles CIOs should follow to help their companies create digital frameworks and to prepare their IT teams to provide support.
In the wake of the Brexit decision, the UK could lose its status as Europe's technology hub to Amsterdam, Barcelona or Berlin. On our Total CIO blog, features writer Jason Sparapani writes about how London-based CIOs can help retain the IT talent the city already has.
The July issue of our CIO Decisions e-zine is out! It features a deep-dive into the required steps companies must take to implement blockchain and achieve the technology's potential. It also includes a one-on-one with MIT cybersecurity guru Stuart Madnick, in which he discusses how dark web hackers keep getting the upper hand, and a CIO careers column on new ways to approach the tech skills gap.
This week on SearchCompliance, we're continuing our two-part Q&A on blockchain technology. Part two has blockchain experts shedding light on blockchain privacy and how that can be balanced with digital identity.
Please follow @SearchCIO, @SearchCIOSMB and @ITCompliance for our new stories throughout the week.
---
July 1, 2016 5:03 PM
CIO
The news of the "Brexit" vote rocked the world. What does the United Kingdom's impending separation from the European Union mean for IT teams? One thing is certain — we're in uncharted territory. In this week's Searchlight, Features Writer Jason Sparapani explores the implications of Brexit and IT experts give advice for CIOs' response to the news.
Creative Solutions in Healthcare Inc. is the first healthcare company in the U.S. to be 100% in the cloud. In this installment of CIO Innovators, Site Editor John Moore talked to Shawn Wiora, CIO at Creative Solutions, and other IT experts about end-to-end cloud strategies and how they could lead to better security, better performance and a cultural transformation.
The way today's business applications are run is flawed, according to IT consultant Judith Hurwitz. Cognitive computing could change all of that, leading to a much needed data-led enterprise revolution, Hurwitz says. In part one of this two part Conference Notebook, Horwitz explains how the business applications of the future will be based on fast-moving, constantly-changing data. In part two she discusses how we can expect to see cognitive systems in the IT services marketplace.
Having CIOs on the board isn't such a stretch anymore. In this article, SearchCIO Contributor Mary K. Pratt explores how interest in enlisting CIOs to corporate boards is rising, but actual board presence is still rare, partly due to a low CIO talent pool for these seats.
Over on the TotalCIO blog, read about how one health insurer is using crowdsourcing and innovation software to create a new business model. Also, find out how a long-term care provider turned to cloud computing to bolster security and application performance and get IT consultant Judith Hurwitz's take on the tech revolution.
In this webcast presentation, Kurt Marko, analyst at MarkoInsights, discusses the priorities and strategies for each mode of bimodal IT and the role of cloud services.
On SearchCompliance, Joe Rodriguez, a lawyer from the Washington, D.C. office of Morrison & Foerster, discusses a new proposed rule that is designed to protect consumers from unfair payday lending practices. Lastly, in this feature a panel of blockchain experts address important questions around blockchain security.
Please follow @SearchCIO, @SearchCIOSMB and @ITCompliance for our new stories throughout the week.
---
June 24, 2016 5:26 PM
CIO
Dropbox is looking to brighten its enterprise allure with its new collaboration tools and partnerships. Can they help the file-sharing company solidify themselves as a force in enterprise collaboration? In this week's Searchlight, Site Editor Fran Sales gets analysts' takes on Dropbox's strategy and what it means for the future of enterprise collaboration.
The recent Cloud Expo conference in New York brought consultants, workers and job seekers together to discuss all things cloud. In this Conference Notebook installment, Features Writer Jason Sparapani recaps the top cloud questions raised at the conference and key discussions on topics ranging from container storage to the internet of things.
"What kind of leader are you?" asks Joseph Flahiff, agility expert at Whitewater Projects Inc. In this tip Flahiff gives advice on how to become a successful delegator rather than a dreaded micromanager.
In our new CIO Minute series, SearchCIO gets CIOs' and IT executives' take on important topics. Check out our recent installments from the MIT Sloan CIO Symposium:
•  CIO Minute with Craig Stephenson, managing director at executive search firm Korn Ferry, on how the CIO job description has changed over the past five years

•  Three CIO Minutes with David Neitz, CIO at CDM Smith Inc., on why thinking like a financial adviser is critical for attaining IT-business alignment, the three types of innovation his organization pursues and how cost transparency is critical IT portfolio management
Also from the MIT CIO event: How Neitz drives business value using advances in computing power and HoloLens technology. Plus, Allison Mnookin, CEO at QuickBase Inc., talks about the power of digital empowerment and the value of a decentralized IT department.
Did someone say e-handbooks? We've got your fix right here. In these comprehensive, hot-off-the-presses e-handbooks, explore hyper-converged infrastructures, IoT data ownership questions and blockchain GRC.
In parts one and two of this four-part webcast on bimodal IT with Kurt Marko, analyst at MarkoInsights, learn about two-speed IT in the era of digitization and best practices for implementation.
According to Verizon's 2016 Data Breach Investigations Report, human errors continue to be a top data security threat. In this Q&A with Bryan Sartin, managing director of the Verizon RISK Team and co-author of the report, Sartin details today's biggest data security threats and why basic information protection processes can go a long way.
How should enterprises handle security and data governance amid the coming barrage of regulations aimed at IoT and big data? That's what panelists at the MIT CIO event sought to address. This TotalCIO blog post explores the best bits from the "Big Data 2.0: Next-Gen Privacy, Security and Analytics" panel discussion. In another blog post from the MIT CIO event, Sparapani recaps CIO advice from expert panelists.
Please follow @SearchCIO, @SearchCIOSMB and @ITCompliance for our new stories throughout the week.
---
June 10, 2016 5:47 PM
Now is the time to get familiar with blockchain technology and what it can do for your company. In this two-part feature story, Editorial Director Sue Troy talks to leading experts to form a step-by-step guide to launching a blockchain implementation at your organization. Part one gives a primer on blockchain's potential impact and runs through the beginning stage of implementation while part two dives into the next stages of implementation, which involve proof of concept and a field test. In this Total CIO blog post, Troy also details the consumer use case for blockchain technology.
The recent Cloud Expo in New York drew a mix of industry newbies and veterans, all there to participate in a discussion on the current and future cloud computing environment. In this week's Searchlight, Features Writer Jason Sparapani details the panel on "extreme computing" in the cloud and outlines the biggest action points and challenges for CIOs.
The TechOps team at online and mobile platform startup TaskRabbit is happy to collaborate on innovation. In this story, learn why the TechOps team is as jazzed about the next new thing as anyone else, how the team gets in the innovation mindset and why Bimodal IT isn't part of the equation.
Out of the MIT Sloan CIO Symposium: discusses how Avnet and its customers are using the cloud to adapt IT processes to today's digital marketplace.
On SearchCompliance, Data protection rules are for more than just keeping companies compliance — they can also improve security and maybe even the bottom line. IT expert David Loshin explains in this tip
Lastly, this Total CIO blog post talks about Millennials' mindset and how companies should be making room for them in the workplace.
Please follow @SearchCIO, @SearchCIOSMB and @ITCompliance for our new stories throughout the week.
---
June 3, 2016 5:13 PM
cybersecurity
,
IT Strategy
There's no doubt that cyberthreats are getting smarter and more effective, but the same can't always be said about companies' security measures. This week's discovery of the Tumblr, Myspace and Fling megabreaches — in which more than 642 million passwords were compromised — highlights the security knowledge gap present at many of today's organizations. In this week's Searchlight column, Site Editor Fran Sales explores the overall security skills gap and the dangers of relying on the old checkbox approach to security. Also in Searchlight, Google will now help users find their phone and remotely wipe its contents.
As the blockchain movement gains momentum, more questions are being raised about the technology's potential. At the recent MIT Sloan CIO Symposium, a panel of experts attempted to address some of those questions, discussing the quest for blockchain use cases, the efficacy of private blockchains and whether regulators would embrace the technology.
Our coverage of the MIT Sloan CIO Symposium doesn't end there. In these video interviews, SearchCIO staffers talk to several CIOs and IT executives to get their opinions on digitization, leadership, security strategies, governance and more.
•   CIO skills are being sought for corporate board or CEO positions
•   The CISO needs act as an adviser and facilitator, not simply an enforcer
•   How and why companies should step up their data governance strategies
•   A two-pronged cyber strategy uses big data to facilitate and protect
•   The 'ABCs' of IT skills training
•   A new customer-facing initiative employs comedians to help customers take better control of their 401(k) plans
Also from the MIT CIO event, an expert panel gives advice on novel ways to close the IT skills gap. Also, this Total CIO blog post recaps an MIT panel that explored the CISO role and reporting structure in an increasingly connected world. Lastly, this IT Compliance Advisor blog post recounts modern day security challenges and the future of cybersecurity, as discussed at the conference.
In this Conference Notebook, Executive Editor Linda Tucci talks with R. Lee Coulter, an organizer of the 2016 World BPO/ITO Forum, about the state of AI applications in IT and business process outsourcing.
Security should be a top priority for CIOs — now more than ever. To make sure that an IT department doesn't misplace its security efforts, CIOs and IT executives need to develop a comprehensive IT security strategy that actually works. In this Essential Guide, explore the cybersecurity landscape and absorb the latest information around next-generation security architectures that can help you build an effective IT security strategy.
Plus: a not-so-ringing endorsement for robots in the workplace and what IT execs need to know for the future.
Please follow @SearchCIO, @SearchCIOSMB and @ITCompliance for our new stories throughout the week.
---
May 28, 2016 9:26 PM
Blockchain
,
CIO
,
Compliance
,
grc
,
Microsoft
,
platforms
,
Remote teams
Microsoft is cutting 1,850 jobs from its struggling smartphone division. The announcement comes a week after the company sold its feature phone business to a Foxconn subsidiary. In Searchlight, Associate Editor Brian Holak talks to two industry watchers to get their take on what the decision spells for Microsoft's mobile future.
When the CFO of Center for Advancement of Science in Space (CASIS) abandoned the space agency's on-premises accounting software for a cloud-based one, he was ahead of his peers. In this Business POV column, Features Writer Jason Sparapani delves into how the cloud financial management system gave CASIS a real-time view into its finances – which opened up a whole host of benefits.
More videos from last week's MIT Sloan CIO Symposium: Derek Roos, CEO of Boston startup Mendix, talks about how CIOs can use a bimodal strategy to better meet the demands of the business; and Christopher Paquette, a partner at McKinsey & Company, discusses where to start when scaling out digitization and the operational and output metrics businesses should use to gauge their digital transformation.
It's time for our next #CIOChat, this time on the topic of designing a digital workplace. Join Kristine Dery, research scientist at MIT's CISR, along with SearchCIO editors and staff on Twitter on Wednesday, June 1, at 3 p.m. EST, to discuss how to build an effective digital workplace.
Here's what else was on SeachCIO this week:
Over on SearchCompliance…
Blockchain technology is garnering more and more attention in the financial sector. But questions are also cropping up: Are lawmakers overlooking blockhain's security benefits? Furthermore, could overzealous regulation hinder potential innovation? Senior Site Editor Ben Cole explores the issue in this feature.
Here's what else was on SearchCompliance this week:
Please follow @SearchCIO, @SearchCIOSMB and @ITCompliance for our new stories throughout the week.
---
May 20, 2016 6:21 PM
Digital economy
,
Digital transformation
Share or be left out: That was a common theme at this year's MIT Sloan CIO Symposium. In today's digital ecosystem, companies have to cooperate in order to compete, according to expert panelists. In this week's Searchlight, Features Writer Jason Sparapani explores the idea of "coopetition" from this year's symposium.
Also from the MIT Sloan CIO Symposium: IT executives explain why financial services companies should take a lesson from startups when making their digital transformation. Plus, Derek Roos, CEO and co-founder of cloud platform Mendix, talked with SearchCIO at the symposium about digital innovation, leadership and the importance of celebrating success.
Speaking of digital transformation, in this Conference Notebook, three digital leaders from CBS, IBM and SAP detail how they overcame one of the biggest digital transformation hurdles: resistance to change.
Adopting a DevOps model has its fair share of risks and rewards — take it from those who have been there. In this feature, IT leaders discuss their experiences with DevOps adoption and why strong leadership, good people skills, patience and financial know-how are crucial to the process.
What does humanity look like in an IoT age? In this opinion piece, SearchCIO columnist Harvey Koeppel explores the evolution of IoT and why it calls for new thinking and new value systems. Another crucial part of IoT is privacy and security. CTO Niel Nickolaisen explains why IoT privacy and security are moving to the top of CIO agendas. Lastly, our latest issue of CIO Decisions delves into IoT applications in the massive food supply industry.
Over on SearchCompliance…
Regulating big data is already a big part of information governance, but could it actually generate new revenue? In this tip, SearchCompliance expert Jeffrey Ritter details how to leverage big data and systems monitoring to create new wealth.
What's on your calendar this year? This SearchCompliance events calendar lists upcoming GRC conferences you should consider attending in 2016.
Please follow @SearchCIO, @SearchCIOSMB and @ITCompliance for our new stories throughout the week.
---
May 13, 2016 5:11 PM
Artificial intelligence
,
Bitcoin
,
Blockchain
,
Data governance
Virtual assistants are coming of age. Viv, a new virtual assistant with advanced natural language processing skills that allow her to understand complex commands, is set to disrupt the customer experience. What does it mean for the enterprise? In this week's Searchlight, Site Editor Fran Sales details the new AI-powered assistant and explores the potential impact it will have on businesses and IT departments.
Blockchain technology — a distributed ledger that underpins bitcoin and other cryptocurrencies — promises to change how we think about monetary exchanges and is gaining traction around the world. But what makes it so great? This photo story highlights seven blockchain benefits according to Don Tapscott, author, consultant and CEO of Tapscott Group.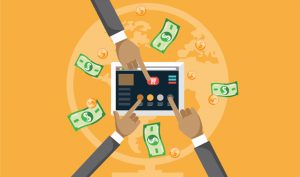 A U.K. hotel chain realized it needed to get closer to customers who book via online travel sites. Its solution was to cut out the middleman and adopt an API strategy. SearchCIO contributor Mary K. Pratt explores how the hotel chose its API management tool and how its strategy better serves the digital customer.
Business operations will look very different in 10 years, according Alec Ross, former innovation adviser to Hillary Clinton and author of the bestselling book, The Industries of the Future. The reason: advances in robotics. In this installment of CIO Minute, Ross explains what IT executives can expect from cognitive robotics innovation.
Hyper-convergence infrastructure promises to shake up the enterprise. How exactly? This infographic outlines the technology's benefits, drawbacks and key enterprise applications.
Over on SearchCompliance…
Our blockchain coverage doesn't stop there! In this SearchCompliance feature, discover the cybersecurity concerns that come with the increasing use of bitcoin and blockchain technology and what regulations could be on the horizon.
The role of information governance has expanded in recent years as enterprise leaders have begun to realize that the vast amounts of data generated and stored by companies provides a wealth of readily available business data intelligence. In this Q&A, governance expert Jeffrey Ritter discusses how the quest for big data intelligence is forcing governance professionals to move into the business realm.
Are you managing unstructured data properly in the digital age? In this webcast, Ritter discusses how integrating automated information governance processes can help with managing unstructured data.
Lastly, in this IT Compliance Advisor blog post, Kyle Anixter, PMO manager of IT services at Curvature, details the business benefits of ISO 27001 certification.
---
May 6, 2016 5:08 PM
CIO
,
Compliance
,
IBM
,
MBaaS
,
Net Promoter Score
,
Quantum
IBM is seeking to speed innovation and discover new use cases for quantum computing. In an effort to do so, it created Quantum Experience, cloud-enabled quantum computing platform that anyone on any desktop or mobile device can access for free. The platform is the first of its kind, but is it really groundbreaking. On Searchlight, Associate Site Editor Brian Holak spoke with analysts and researchers to see what potential impact IBM Quantum Experience could have on the enterprise.
Standardization is an important ingredient to delivering great customer service, saving on costs and improving consistency and efficiency. But while standardizing processes can give companies an edge, too much of it can hurt companies and IT departments by taking away personalized service. To find the balance between standardization and personalization, Gartner analyst Bruce Robertson advises CIOs to use techniques such as customer journey mapping and design thinking, as well as tools such as the net promoter score (NPS), a metric that gauges customer experience and brand loyalty.
A mobile strategy is also a necessity for companies to remain competitive, as both customers and employees have made mobile devices their primary computing and engagement platform. IT departments and CIOs play a key role in developing and implementing this digital strategy, but because of a plethora of technical and cultural challenges, enterprises have been slow to deploy mobile apps. Kurt Marko, a technology analyst at MarkoInsights, says that mobile backend as a service (MBaaS), a cloud-based app design model, can help CIOs take the hybrid approach of connecting on-premises applications and data.
What else was new on SearchCIO and SearchCompliance?
Please follow @SearchCIO, @SearchCIOSMB and @ITCompliance for our new stories throughout the week.
---