---
May 9, 2014 12:33 PM
CIO
Data scientists know that rich, interactive visualizations can turn complex data sets into something employees (of all backgrounds) can dig in to and discover new insights and ask new questions of. But maybe it's time to deliver that same kind of "discovery" service into the hands of customers for other than data mining purposes.
Meet Katia Beauchamp and Hayley Barna, co-founders of Birchbox, a "discovery retail" cosmetics business launched in 2010. Customers who sign on to the Birchbox service receive a box every month containing four or five cosmetic, grooming or lifestyle samples. Customers get a chance to try something they've never bought before — without making a costly, up-front investment. If they like it, customers can return to the Birchbox site to buy a full-sized version, or go to any other retail outlet, for that matter, to make their purchase.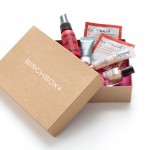 "The mission behind Birchbox is to make it easy, efficient and fun to buy beauty products online," Barna said at TechCrunch's Disrupt New York earlier this week.
What will come as no surprise to CIOs and IT leaders is the potent ingredient at the center of the Birchbox business model: Data. "We are data junkies!" Beauchamp recently exclaimed on Twitter. And when faced with a question at Disrupt New York about a Birchbox contingency plan if consumers scale back their cosmetic cravings, Beauchamp turned to data. "No need for a contingency plan," she said. "We continue to monitor how consumers are spending their time with us, how they're spending their money with us, and that informs what goes into the box. We will always be data driven."
The co-founders see the boxes as "the beginning of the conversation we have every month with our customers," Beauchamp said at Disrupt New York. And, based on data alone, it's a conversation that's getting louder and louder. To date, Birchbox has 800,000 paid subscribers who receive a box every month, according to Barna. And, starting this summer, customers in the New York City area will be able to visit the first Birchbox brick-and-mortar store, where data will play a big role in helping Barna and Beauchamp measure the store's success.
"For us, we're thinking about it as a laboratory," Barna said.
"We're going to see the numbers and how it will impact our online business, customer acquisition, the lifetime value of businesses who engages with us in that space," Beauchamp said.
Those kind of data points are, no doubt, helping attract investor interest. Last month, Birchbox raised $60 million in a Series B funding round from firms such as Viking Global Investors and First Round Capital.
The funds will be used to grow the discovery retail business, Beauchamp said at Disrupt New York. That could, in part, help finance future acquisitions — specifically those that will push Birchbox into new markets. In 2012, Beauchamp and Barna picked up the Paris-based JolieBox, which paved the way for Birchbox to sell services and products in France, Spain and the United Kingdom. While the acquisition made good business sense, it also benefitted the Birchbox customer base.
"Through our expansion to Europe, we were able to bring European brands to the United States for the first time," Barna said. "It's been great for our customers."
She probably has data to back up a statement like that one.
May 2, 2014 4:09 PM
Are chief digital officers a boon to the business, or might they eventually be the bane of the CIO? That's one of many questions we explored on SearchCIO this week.
Digital strategy is where it's at; combine that with customer engagement and you have a winning formula. Just ask Taco Bell, which posted on Facebook its exchange with a customer about his request for a customized speedo; unsurprisingly, user interaction exploded. In this week's Data Mill, Senior News Writer Nicole Laskowski digs into how the organizations can take advantage of that winning formula in the form of the chief digital officer (CDO).
Indeed, with digital innovation topping companies' priority lists, the glamorous-sounding CDO role is rapidly growing. But it won't always be so rosy for the CDO, panelists at the recent CDO Summit in New York agreed: As organizations go all-digital, other chief officer roles likely will evolve to take on digital responsibilities, leaving less and less for the CDO role to manage. Check out Associate Editor Emily McLaughlin's tweet-laced coverage in this conference recap.
Elsewhere on SearchCIO…
Security takes center stage (once again!) in this week's Searchlight. In the wake of last year's epic credit-card breach, retail giant Target is rebounding with its biggest move yet: appointing heavyweight Bob DeRodes as new CIO. Target's CEO says that DeRodes, who was a senior information technology advisor to multiple government bodies, is well-positioned to "lead our continued breach responses and guide our long-term digital strategy." Read the full column and find out what else the Web is buzzing about this week.
Speaking of data breaches, it's time to go back to the basics to combat today's breed of data-driven cybercrime. That was IT execs' resounding response when asked what new security technologies they recommend. In our latest Future State column, Editorial Director Christina Torode explores how security oldies-but-goodies such as systems logging are worthy means of battling data-driven security problems.
On that note: If you're using cloud, you've probably heard that security breaches are almost inevitable, so how should you prepare for sneak attacks and mitigate the consequences? Security experts offer their advice in the latest CIO Symmetry blog post by Laskowski.
Our CTO contributor Niel Nickolaisen has a few things to say about cybersecurity as well. He advises fellow IT leaders to adopt a hybrid security approach, relying on both experts' knowledge and your own homegrown intelligence. Read his tip on how to use risk assessment profiling as a foundation for a strong hybrid strategy.
It's no surprise security is a point of focus this week — and really, this year. Check out the results of TechTarget's recent survey of enterprise IT priorities for 2014 and you'll see that various security initiatives — including mobile and network security — easily make the top 10. Click through our slideshow by Associate Editor Fran Sales for more on enterprise tech investments in 2014.
Other SearchCIO happenings…
Thanks to the monopolies of cable TV, we buy ridiculous cable bundles of 200+ channels even though many of us would be happy with just five. Are Internet service providers (ISPs) headed in the same direction? In this week's CIO Matters column, guest CIO contributor and "netizen" Ravi Ravishanker examines the implications of the D.C. Circuit Court of Appeals' ruling, which found that the Federal Communications Commission can't impose net neutrality on ISPs. Find out how that could lead them to serve up preferential treatment to companies with the big bucks.
It's quiz time again! The IT outsourcing landscape is constantly evolving and there are ever-more components to consider, so review our recent coverage and make sure you're up to date on outsourcing management considerations.
Over on SearchCompliance…
Security is dominating the compliance sphere as well, as seen in the rise in intelligence-driven security. SearchCompliance editor Ben Cole sat down with Kim Jones, chief security officer and senior vice president Vantiv Company LLC, at the RSA 2014 Conference to discuss what counts as intelligence-driven security, its limits and how to use it to drive sound decisions.
Meanwhile, the latest installment in the IT Compliance FAQ series answers the top questions on Heartbleed, the OpenSSL bug experts are calling one of the worst in Internet history. Make sure you're aware of its ins and outs and that you've taken the steps necessary to address potential vulnerabilities.
And onto chattier matters: If you missed last week's #GRCchat on Twitter, our tweet jam recap has all the juicy info on the role of information governance in meeting GRC requirements in the digital, big data age. Calendar note: Quell your #GRCchat hankerings with our next SearchCompliance tweet jam, scheduled for May 15 at 12 p.m. EST (topic TBD).
Stay tuned for next week's CIO Symmetry roundup, and stay on top of our news and tips by following @SearchCIO, @SearchCIOSMB and @ITCompliance.
---
April 28, 2014 7:38 PM
CIO
It's not if, it's when. That's how a Massachusetts Technology Leadership Council panel of security experts talked about the potential for security breaches in the cloud. That inevitability might be one of the reasons why enterprise CIOs are still reluctant (though less so than they used to be) to head to the cloud, a luxury small and mid-sized businesses simply cannot afford. The good news for those in charge of SMB IT: There are ways to diligently prepare for a sneak attack that can help mitigate the potential damage.
In this SearchCIO small business IT tip, Nick (aka Rattle) Levay, CSO at security provider Bit9 in Waltham, Mass.; Chris Ray, chief information security officer for targeted marketing firm Epsilon; and Chris Wysopal, co-founder and CTO at Software as a Service security provider Veracode, address the question: "How do you prepare your company to respond to a breach?" Here are their pointers:
Reach out to business teams, law enforcement and security trainers
Chris Ray: Make sure you have other departments involved up front [such as] legal and corporate communications. Have a preexisting relationship with external law enforcement, consult with them. … I'm also a firm believer that if you don't have a large team, leverage someone else and do not take this all upon yourself. There are plenty of companies out there that have forensic retainer services. Get that in place [because] when something happens, you don't want to be scrambling around trying to get a contract signed. Have someone available. And when you do a retainer-type service, they'll offer so many hours of free training to help you in your program. Having that in place is, by far, one of the most important things to make sure you do.
Visualize worst case scenarios
Nick Levay: I understand that a lot of small organizations can't do a full written response plan, but as someone whose responsibility it is to do security, you should spend some time working through some of your worst-case scenarios and doing mental preparations. That's because at any given point, you could come into work one day and find out it just turned into the worst day in your career. At that time, it's going to be important to senior management that you are calm and in control. If you can do that, all of those interactions with executives, help desk, the legal department … all of that stuff gets easier if you can convey calm and control. The only way you can do that is by working through worst-case scenarios in your head.
Organize drills to provide hands-on experience
Chris Wysopal: One of the things we do, and we do this quarterly, are "table top exercises." So we all get into the board room — the security team, people from IT, people from corporate communications, the corporate council — and come up with the different scenarios that could potentially happen. Usually it's about a two- to three-hour exercise, and the person leading rolls out the information you're discovering. I guess it helps if you play Dungeons & Dragons. It's been very helpful for us when we've had incidents that just resulted in downtime that could have been a security incident but turned out to be some sort of human error. Having those processes in place so people know to get together and work through it is invaluable.
Get to know the business
Levay: If you're in charge of security and response for a company, you have to understand the business. If you are a pure technical person and you only understand the technical infrastructure and you don't understand how the business works, it's going to be hard to run a security response. That's one of the things about practicing security that makes it so intellectually challenging when you really get to the management levels: You need to understand the business really well. Not necessarily as well as the CEO or the CFO does, but you need to understand the business mechanics: where the money flows, where the crown jewels are, how the groups interact with each other. Otherwise, you're not going to be able to make informed decisions.
---
April 25, 2014 7:17 PM
Cybersecurity is front and center on SearchCIO this week.
With cyberattacks coming from every corner, CIOs and security experts believe a strong security program can be a competitive differentiator for their companies, similar to how car safety determined the rise and fall of certain brands in the auto industry. But can these security evangelists convince the rest of the business that a function traditionally viewed as a cost can help the bottom line? Executive Editor Tina Torode looks into various infosec case studies in this week's feature.
Speaking of 'cyber' matters — the perimeter defense is officially dead. That's according to our expert contributor Harvey Koeppel, who addresses common cyberdefense myths in this week's CIO Matters column and explains why it's time to play some cyberoffense.
Koeppel isn't alone in the call for modernizing cyberdefenses. Ed Amoroso, CSO at AT&T, proclaimed at New York's recent Landmark CIO Summit that it's time we scrap outdated perimeter defenses and — wait for it — head for the cloud to shore up enterprise security. Executive Editor Linda Tucci reports in our TotalCIO blog.
Also on SearchCIO…
Senior News Writer Nicole Laskowski looks into how Thomson Reuters used crowdsourcing to search for engineering talent, with a twist: through internal competitions. See how Mona Vernon, head of Thomson Reuters' innovation data lab, got her crowdsourcing project off the ground, and what problems she suggests are crowdsource-worthy.
Meanwhile, wondering what the analytics landscape will look like in a few years? You're in luck, because some high-profile BI experts have lots of ideas. At Gartner's Business Intelligence and Analytics Summit, BI heads from the likes of Cisco, GE and Caesar's Entertainment exchanged views on hiring chief digital officers, predictive analytics and more.
The latest on Searchight: Facebook tuned in to users' penchant for creating private content, particularly in the mobile realm — and now has $2.5 billion in Q1 revenue to show for it. Take a hint from the social media giant on how to engage your users; plus, news on Apple considering environmental sensors, Obama's soccer match with a humanoid robot, and more.
Lastly, remember the prediction that by 2017 CMOs will spend more on IT than CIOs? Forrester Research analyst Andrew Bartels digs into three big reasons why CIOs are still very much in control — and should be — of their business' tech budgets, despite the increasing technology appetites of their colleagues at marketing.
And on SearchCompliance…
What's so noteworthy about the Department of Health and Human Services' announcement of an upcoming pre-HIPAA-audit survey? After all, the Office of Civil Rights has been auditing covered entities since 2012. As Ed Moyle covers in this SearchCompliance tip, what's different in this new round of audits is that business associates will now be in the regulatory bull's eye. Find out how business associates should address this challenge.
Hear ye, hear ye: The latest issue of our SearchCompliance handbook has arrived! Read up on the latest happenings in cloud risk management, governance and compliance, including the questions you need to ask cloud providers to gauge GRC readiness, and how cloud strategies are involving to take security into account.
If you missed April's #GRCchat tweet jam on information lifecycle management, please check out our recap to catch up on how IT organizations are dealing with mounting data and the resulting governance issues by fortifying their information management strategy.
And on that chatty note — get ready for another #CIOChat tweet jam! Join SearchCIO next Wednesday, April 30, at 3 p.m. EDT to talk predictive and prescriptive analytics. And be on the lookout for next week's CIO Symmetry roundup; plus, get our news and tips in real time by following @SearchCIO, @SearchCIOSMB and @ITCompliance.
---
April 18, 2014 5:44 PM
There is a war going on in IT between old and new business intelligence — and it's slated to be a tough matchup. A story getting a lot of attention on SearchCIO this week came out of Dan Sommer's session at the Gartner BI and Analytics Summit. Scroll through the comments to learn whether readers are choosing old BI or new BI — but not until you've formed your own opinion!
In today's Searchlight column, learn about this year's IT-heavy crisis management plan at the Boston Marathon. Also read about Microsoft's forced update, how you can buy a fancy Toshiba Satellite Pro laptop and the first Heartbleed-related arrest.
Also on SearchCIO…
Does cloud spell the end of corporate IT? Not for CIO Don Baker and CTO Michael Beckley. These two corporate executives are exploiting cloud computing for business gains. This feature story by SearchCIO contributor Dina Gerdeman can also be found in our recent cloud computing ezine.
If IT professionals aren't worried about cloud technologies taking their jobs, maybe self-service BI tools will have them shaking in their boots. In Monday's Data Mill column, Nicole Laskowski shares why data scientists might be deemed useless by enterprise organizations in the near future.
In small business news, contributor Christine Parizo shares why it's important to find a website developer that fits your  corporate culture as well as fulfill your organization's requirements.
On SearchCompliance…
In this video from the RSA 2014 Conference in San Francisco, security architect Robert Shullich sits down with site editor Ben Cole to discuss how many companies don't understand the scope of their data assets and why this ignorance creates big information security holes.
What info management processes are needed to separate corporate and personal data to avoid privacy issues?  Jeffrey Ritter, Esq., founder of the Ritter Academy, offers his expert opinion on protecting information assets, whether personal or corporate.
Watch SearchCompliance for recaps from this week's information lifecycle governance-themed #GRCchat. Interested in joining our next tweet jam? Pencil SearchCIO in for a predictive/prescriptive analytics-themed #CIOChat on Wednesday, April 30, at 3 p.m. ET.
Stay tuned for our next weekly roundup here on CIO Symmetry and follow @SearchCIO, @SearchCIOSMB and @ITCompliance to get news and tips as they're posted.
---
April 11, 2014 5:45 PM
The big news this week? A defect in one of the Internet's key security methods, OpenSSL, that's forcing two-thirds of all websites to consider changes to protect the security of consumers. Learn more about what this OpenSSL heartbeat bug  — appropriately named "Heartbleed" — means for CIOs in today's Searchlight column.
Are you looking to perfect your organization's enterprise risk management strategy? Look no further than our April CIO Briefing! In this Essential Guide, learn to recognize, observe and banish threats to your beloved organization with tips and news stories from SearchCIO. Featured articles cover risks related to human error, natural disasters, financial uncertainties and more.
Evan Schuman, a freelance writer specializing in security, mobile and payments issues, delivered six tips on avoiding mobile application security problems. Read all about these application threats, then weigh in on whether your organization plans to hire a mobile security expert to vet its apps.
Another big question we're aiming to answer: Does more data ever trump clean data? Greg Pfluger, vice president of information systems at American Family Insurance, took on this burning question at the Fusion 2014 CEO-CIO Symposium  — and his response might leave CIOs wide-eyed.
In another data-oriented piece, Senior News Writer Nicole Laskowski explains why Gartner urges CIOs to plan analytics strategies for smart devices — beginning right now. If they snooze on strategizing for a workplace filled with smart T-shirts, smart light bulbs and smart contact lenses, they may very well lose.
March's #CIOChat coverage is never-ending: Get four CIO tips for bringing software as a service ideas to the executive planning board, and read up on why communication in IT is key to managing rogue IT in the enterprise.
Over on SearchCompliance…
New governance, risk and compliance (GRC) regulations are forcing cloud services providers and customers to modify their data management and security processes. Site Editor Ben Cole shares what your security team needs to know in this SearchCompliance tip. Cole also blogged about the importance of business-wide transparency and buy-in as part of a larger GRC strategy.
How about another round of tweet jams? Join SearchCompliance next Thursday, April 17, at 12 p.m. EDT to discuss information lifecycle governance during the monthly #GRCchat. Two weeks later, mark your calendar for SearchCIO's predictive/prescriptive analytics-themed #CIOChat on Wednesday, April 30, at 3 p.m. EDT.
Stay tuned for our next weekly roundup here on CIO Symmetry and follow @SearchCIO, @SearchCIOSMB and @ITCompliance to get news and tips as they're posted.
---
April 4, 2014 4:39 PM
This week on SearchCIO.com, we dished up expert advice pertaining to prescriptive analytics, cloud security and shadow technologies.
CIOs hoping to conquer the next business frontier should look no further than our e-zine on prescriptive analytics. In the April issue of CIO Decisions, learn how prescriptive analytics can revolutionize how work gets done and serve as an RX for CIOs aiming to optimize forecasted outcomes.
Last week's rogue technology-themed tweet jam stirred up quite the discussion on Twitter, much of it revolving around how rogue and shadow are unfit terms to describe what's going on with unsanctioned IT. Discussions also covered why communication is key in avoiding — or embracing — rogue implementations, as well as the benefits and pitfalls of going rogue.
Did you hear about the new wolf of Wall Street? The lead item in this week's Searchlight column by Associate Editor Emily McLaughlin focuses on Michael Lewis's revelations about high-frequency trading. Read the full column for more from the week, including Greenpeace on why Amazon's cloud is the dirtiest and reasons why carrying two phones — one for personal use and one for business — might benefit users.
Our expert contributors Harvey Koeppel and Niel Nickolaisen, each contributed pieces to SearchCIO this week, offering advice on advice on cloud adoption and VDI implementation, respectively.
This week's Data Mill column by Senior News Writer Nicole Laskowski outlined five tips for a secure cloud-first strategy, inspired by the Massachusetts Technology Leadership Council's seminar on securing data, availability and reputation in the cloud. Bonus: Advice on crafting a hybrid cloud strategy.
On SearchCompliance…
Cloud chatter isn't reserved for SearchCIO readers. On SearchCompliance, we held our #GRCchat tweet jam of the year, with a focus on cloud computing security. Read our first recap to learn who readers think is responsible for security in the cloud. Then, learn how GRC regulations force cloud service providers to rethink their security offerings in this tip by Site Editor Ben Cole. And while we're swapping security tips: How can security professionals ensure privacy in a mobile device management (MDM) policy? Contributor Jeffery Ritter provides the answers.
Stay tuned for our next weekly roundup here on CIO Symmetry and follow @SearchCIO, @SearchCIOSMB and @ITCompliance to get news as it's posted.
---
March 28, 2014 6:47 PM
Could it be true? Mobile users are officially driving the decisions of head honchos. How, you ask? Yesterday, Microsoft CEO Satya Nadella announced the company was launching Office for iPad. As of 11 a.m. Pacific time on Thursday, March 27, all-touch versions of some of the most successful office productivity applications in history — Word, Excel and PowerPoint — became available on the world's most popular tablet. Read more about this long-awaited announcement in Linda Tucci's Searchlight column.
Highlighted in our most recent CIO Decisions e-zine, "Rogue Technology: What Lies Beneath," is this feature on Bart Murphy, CIO/CTO at the Careworks Family Companies. Murphy's just-say-no-to-rogue-IT mission is aimed at heading off surreptitious technology purchases by giving employees what they need to get their jobs done.
Executive Editor Linda Tucci takes on this month's Future State, a SearchCIO column focused on emerging technology and its potential impact on CIOs and their organizations. Tucci writes about the latest attempt to mass produce a semi-autonomous flying car — and while this isn't the first time we've heard about the flying car, you should really read the full column to find out the latest advances.
Up on our TotalCIO blog, Senior News Writer Nicole Laskowski shares a Q&A with Gartner Inc. analyst Tom Austin in advance of the Gartner Business Intelligence and Analytics Summit. The big question on deck: "What will be the biggest pain point for CIOs when it comes to embracing "smart machine" technology?"
In another piece by Laskowski, Greg Pfluger, vice president of information systems at American Family Insurance, explains under what circumstances more data trumps clean data
Finally, do you know enough about risk management to put your CEO at ease? Take our CIO quiz to make sure you are protecting your most valuable IT assets in light of new threats and emerging mobile trends.
In case you missed it…
Laskowski shared advice from Mark McDonald, managing director and digital business strategy lead at Accenture, on developing a well-thought-out digital business strategy. Karen Goulart's Searchlight column last week highlighted a "lifelogging" story on Mashable, New York Times news about Android pioneering the official start of the wearable device era and an NPR clip explaining why the Warren Buffet-Quicken Loans billion-dollar March Madness bracket is worth a fortune.
On SearchCompliance…
What is expected from the Securities and Exchange Commission (SEC) in terms of regulatory enforcement in 2014? SEC Chair Mary Jo Foley says that this will be "an incredibly active year in enforcement." Get the full story in this FAQ.
Also on SearchCompliance, contributor Judith Myerson shares five steps for handling residual risks as part of the risk assessment process.
Next week, watch for recaps from the SearchCIO rogue IT #CIOChat and cloud compliance #GRCchat tweet jams. Stay tuned for our next weekly roundup here on CIO Symmetry and follow @SearchCIO, @SearchCIOSMB and @ITCompliance to get news as it's posted.
---
March 21, 2014 5:47 PM

Profile: Rachel Lebeaux
"Talking smack" is often frowned upon, but talking "SMAC"? Completely acceptable. In a two part-interview with Andi Karaboutis, Executive Editor Linda Tucci got the Dell CIO to discuss SMAC — social, mobile, analytics and cloud — and the many enterprise uses of these technologies. Karaboutis also opened up about how IT can turn itself from an order taker into a business partner while driving efficiency and productivity.
SearchCIO expert contributor Harvey Koeppel brought his usual array of charts, humor and historical perspective to his latest column on big data. In the first part, Koeppel explains why enterprises can't simply treat big data as little data writ large, but must understand that it changes everything. In part two, Koeppel points to the myriad ways in which CIOs can draw value from disruptive technologies such as social, wearables, the Internet of Things and robotics.
Can we give some of the "CIO vs. CMO" talk a rest, and focus instead on the synergies a partnership can create? Senior News Writer Nicole Laskowski explains how a strong alliance between CIOs and their organization's chief marketing officers can bring about a new era of data-drive marketing strategies.
In her weekly Data Mill column, Laskowski took an in-depth look at whether employees are circumventing the official company intranet in favor of the external social platforms they use in their non-work life. Got an opinion? Weigh in on the story page. Laskowski also shares this handy list of five questions CIOs should as in crafting an effective digital business strategy.
Our latest SearchCIO handbook, "Big Data in Motion," is ready for your reading pleasure. It's stuffed with some amazing case studies of healthcare of organizations that are using data proliferation to improve health outcomes, despite the sometimes-sticky matter of protecting data on the move.
In SMB coverage: We round up some of the best free IT templates from around the Web and share a webcast that lays out the benchmarks of a winning bring your own device program and shares the five W's that every organization should consider as part of a BYOD acceptable use policy.
Last but not least: It's almost #CIOChat time! Plan to join us Wednesday, March 26, at 3 p.m. EDT when we discuss rogue and shadow IT and all of its benefits and drawbacks.
On SearchCompliance…
Our latest FAQ looks at how Securities and Exchange Commission enforcement and development of rules will evolve in 2014, which has already been an active year, contributor Caron Carlson explains.
What are your organization's biggest governance, risk and compliance (GRC) snafus and obstacles? In this video from the recent GRC Summit in Boston, Site Editor Ben Cole speaks with an expert about how a lack of collaboration and poor third-party management can doom a GRC program.
SearchCompliance will also be hosting its own tweet jam, #GRCchat, next week! Tune into Twitter Thursday, March 27, at noon EDT to talk with our editors and followers about the role of compliance in the cloud.
---
March 18, 2014 8:44 PM
Looking to develop a digital strategy? Start with the basics "but with a digital twist," says Mark McDonald, managing director and digital business strategy lead for Accenture. McDonald, a keynote speaker at the Fusion 2014 CEO-CIO Symposium in Madison, Wis., said every digital business strategy should answer five questions:
1. Who wants to be your customer? "That's a fundamentally different question than we've had in the past," McDonald said during his talk. "Who are our customers presumes we are in control of who does business with us." But in the digital world, it's the customers who have the control. In a blog post, which he published after his talk, he expanded on this idea, writing, "This inverts the answer to this question and the approach to finding that answer."
2. Why will digital outperform the current business model? Don't fall into thinking you can simply digitize the way you're already doing business; that "does not constitute a digital business strategy," writes McDonald. To avoid "the digital substation trap," start asking why. "It's a motivation question," McDonald said. "Yes, I can put it out there, but why are people going to use it and why are people going to abandon a different kind of activity?"
3. Where will the value be demanded and delivered? Related to the question above, digital businesses demand different thinking. And things as basic as a "value chain" simply don't translate. That's being replaced by customer networks and ecosystems, according to McDonald. One way to answer the question of where value will be delivered is to think "less about where you play and more about who you play with," McDonald writes (emphasis added).
4. When will digital transformation happen? Only a soothsayer could pinpoint exactly when a market will transform or face digital disruption but, McDonald said, if you can learn to recognize the "forces that shape the market," you'll be able to see the storm before it strikes. Signals to consider: customer direction, product selection and pricing, and even product information intensity.
5. How will you win? To answer that, McDonald suggested businesses must first know this: How will the players assemble — both internally and externally? Both questions get at the same thing: survivability. As he pointed out in his blog, a strong digital business strategy needs a direction. One to consider: How to shift from using new technology to improve business as usual to using "new technology to bring new value proposition and operations to market."
---