---
May 1, 2015 7:42 PM
Compliance
,
Data Analytics
,
Data ownership
,
Shadow IT
,
Startup
If you've got the right stuff, you could go from CIO to mogul, according to headhunter Shawn Banerji. Banjeri talks to Executive Editor Linda Tucci about a lucrative new career path for midmarket CIOs attained through private equity deals.
At this year's Gartner Business Intelligence and Analytics Summit, analyst Doug Laney presented a list of 10 recent analytics success stories from the likes of Burberry, Coca-Cola and L'Oreal. Read the full list in the latest Data Mill column.
How far can Microsoft take its mobile initiatives? At Microsoft Build 2015, the software giant said it wants to have Windows 10 on 1 billion devices in the next two to three years. But that's not all it has in mind for the future–in this week's Searchlight, Site Editor Fran Sales gives highlights from the event and details Microsoft's plans for universal apps, holographic technology.
Looking to read up on data ownership? Look no further. SearchCIO expert Harvey Koeppel discusses how digital business has made data ownership a CIO priority and offers eight ways to keep pace with the data ownership. Meanwhile, SearchCIO expert Niel Nickolaisen provides a data ownership manifesto for modern times.
If you're looking to build a startup team, it's not just skills that matter — it's also personality. SearchCIO expert Bryan Barringer discusses the importance of finding the right personality mix in a startup team.
IT transformation leader Derek Lonsdale recently gave a webcast presentation on shadow IT (aka renegade IT) that can be seen in five parts on SearchCIO. In part one, Lonsdale gives four tips to reduce the use of shadow IT and minimize its impact. In part two, he discusses how to fix broken IT service management processes. In part three, he details the importance of thinking in terms of business outcomes rather than technology. Parts four and five of this webcast series are coming soon.
Is the chief digital officer's star being eclipsed by the chief data officer's? On the TotalCIO blog, Senior News Writer Nicole Laskowski discusses the less-acknowledged demand for chief digital officers. Also on TotalCIO, Laskowski further explores the chief data officer's place in IT and analyzes Gartner's statements that the chief data officer is an IT ally, not an antagonist.
On the CIO Symmetry blog, Sales examines the correlation between how much small and medium-sized businesses use mobile applications for work and how that impacts their productivity or business growth.
Over on SearchCompliance, GRC Expert Jeffery Ritter gives tips for modern companies on reexamining data governance and classification in the digital age. Plus, SearchCompliance contributor Caron Carlson details lessons learned from Bio-Rad's FCPA compliance snafu. In addition, the latest SearchCompliance handbook on the best records management strategies is up on the site.
Finally, will cybersecurity legislation's data-sharing measures hurt privacy? Join SearchCompliance's #GRCChat Thursday, May 7, at 12 p.m. to discuss the proposed U.S. cybersecurity legislation and its effect on IT and the business. See you there!
Please follow @SearchCIO, @SearchCIOSMB and @ITCompliance for our new stories throughout the week.
April 30, 2015 2:36 PM
CIO
,
IDC
,
Mobile app
,
Mobile applications
,
Mobile deployment
,
Mobile strategy
,
Mobility
,
Small and medium businesses
,
SMB
,
Tablets
Is there a correlation between how much small and medium-sized businesses (SMBs) use mobile applications for work and their productivity or business growth?
IDC surveyed 744 U.S. SMBs (the number of respondents was split evenly between the two groups that make up that sector) to get to the bottom of that question. According to the analyst firm's 2015 U.S. SMB Mobile Application Usage Survey, conducted in August 2014, there does appear to be some correlation, at least in the small-business group: "Outperforming" small businesses (those with 1 to 99 employees), or those that reported net gains in revenue in the past year, were 6% more likely to use tablet apps and 13% more likely to use smartphone apps than the market average.
Interestingly, however, outperforming midmarket firms (100 to 999 employees) were only slightly more likely to use mobile apps than the average, indicating no correlation. One conclusion that can be drawn from this, according to Chris Chute, research vice president at IDC: Medium-sized firms are more similar to larger enterprises when it comes to how they consume mobile software and services.
But this apparent correlation between revenue growth and mobility has less to do with application usage than how these outperforming SMBs have positioned mobility and mobile development as a strategic priority, said Chute. "For U.S. SMBs, those that are growing the top line are more likely to have prioritized mobile strategy development in 2015 than the market average," wrote Chute in a presentation on the survey. The stats: Outperforming small businesses are 58% more likely than the average to prioritize mobile support as a critical spending priority; midsized outperformers are 60% more likely to do so. This shows that SMBs' attitude toward mobility as a strategic priority is evolving, said Chute. While in the past SMBs were viewed as lacking the need or means to deploy a companywide mobile infrastructure, the advent of smartphones and BYOD changed all that: "Enterprise mobility management vendors emerged, offering customers a cloud-delivered service that could provide basic MDM capabilities for Android or iOS devices," he wrote.
The survey homed in on SMBs' tablet app usage between 2013 and 2014, because IDC considers the tablet the most disruptive end-user computing device. The following are key findings in the firm's analysis of the fastest-growing apps:
While midsized businesses tend to use tablet apps more than small businesses (average usage rate of 35% versus 17% for the latter), the number of these apps used by small firms has risen from 3 to 4 in the past year.
Besides email and personal productivity functions, payment functions were among the strongest apps used on tablets for both groups (meaning they were above the average app usage rate). IDC concluded from this that tablet apps resonated with small and medium-sized businesses in the retail industry in particular to help mobilize and enable their sales staff.
For small businesses, email, industry-specific/customized, office productivity and IT asset management apps are among the fastest-growing applications.
For midmarket firms, office productivity, payment, engineering, accounting and ERP apps are the fastest-growing tablet apps.
There are many insights to be taken from this data, IDC concludes. One, the growth in industry-specific apps, particularly with small firms, indicates that IT innovators (those that embrace new IT) are finding business value from using tablets for industry-specific functions, according to Chute. And midmarket firms are turning to tablets for their advanced computing capabilities.
What can SMB CIOs take away from these findings? For starters, they should view mobility as a way to drive productivity levels higher, not as a security risk. Which doesn't mean you should totally ignore those risks, Chute said. "The cost of hardware ownership can be very low, and by owning the devices companies can ensure higher levels of security," he wrote me in an email. Because refurbished tablets, for example, are relatively inexpensive and powerful enough to run customized applications, owning these devices (rather than letting employees use their personal devices) and thus lowering levels of security risk are now within SMBs' reach.
At the same time, such devices can help SMBs enable their role-specific employees, such as those in outbound sales or field force, and make them more productive. "[Connected devices] ensure more timely and accurate order taking and fulfillment and take payments at the time of service," he said.
---
April 24, 2015 6:15 PM
Digital media
,
Encryption
,
Mobility
Customer demand for Target's Lilly Pulitzer clothing line was so high that it overwhelmed the retail giant's website and mobile app. How could the company have avoided the snafu? Site Editor Fran Sales details the incident and explores the use of a "web-scale IT" approach. Also in Searchlight: Google starts a wireless service and Box opens up to developers.
IT management is not what it used to be. Nowadays, social media marketing, mobile devices, Agile project development and other digital initiatives reign supreme. In this feature, digital leaders from Forbes, CBS and US Bank share how they are adapting their traditional business models to the digital landscape.
Speaking of going digital, Senior News Writer Nicole Laskowski further explores Forbes' digital media strategy and how the company is forging new partnerships with help from an in-house content management system in the latest Conference Notebook installment.
Over on the TotalCIO blog, Executive Editor Linda Tucci discusses how one fast-food chain is using algorithms to sell people food they didn't know they wanted. Plus, Laskowski describes how Pfizer built customer trust through an experimental social media strategy.
Catch up on a recent two-part SearchCompliance webcast titled "Pragmatic Cloud Encryption" to learn about the top reasons for encryption and how to choose the right volume storage encryption system. Also on SearchCompliance, check on this week's IT Compliance Advisor for the latest GRC-related news.
Lastly, join us for our next #CIOChat on April 29 at 3 p.m. EST to discuss machine learning and the enterprise!
Please follow @SearchCIO, @SearchCIOSMB and @ITCompliance for our new stories throughout the week.
---
April 17, 2015 8:20 PM
BPM
,
BYOD
,
CIO
,
CMO
,
Data Analytics
,
Mobility
What's the state of C-level relationships within your company? IT experts from Organic Valley and IBM explain how strong C-level bonds — especially that of the CIO-CMO — are proving vital to business success.
This week, IBM announced the launch of Watson Health, a business unit that will provide personalized care insights. In the latest Searchlight, Site Editor Fran Sales discusses what CIOs can take away from the announcement and touches upon evolving IT strategies in an increasingly analytics-driven and personalizable world. Plus, Yahoo might buy Foursquare and Google faces EU antitrust charges.
Mobile application development tools continue to proliferate, but choosing the right approach for your organization can be difficult. Executive Editor Linda Tucci talks to CIOs to get their expert take on mobile app development challenges and best practices.
Dealing with hybrid environments is challenging, but for CIOs, it has become a core competency that demands attention. IT professionals break down how to handle hybrid environments with new tools, more manpower and a deeper understanding of business data.
A new year, a new list of IT initiatives to tackle. TechTarget's 2015 IT Priorities Survey asked 2,212 IT professionals their top projects, expectations and concerns for this year. Find out the results of the survey and see how they compare with your organization's IT priorities in this Essential Guide.
Over on SearchCompliance, expert contributor Bryan Barringer offers advice on enterprise BYOD in a three-part webcast series. First, Barringer talks about overcoming BYOD legal issues; then he discusses BYOD best practices for mobility governance teams; and lastly, he discusses key mobility software and technologies.
In the latest installment of Startup Spotlight, Features Writer Kristen Lee visits startup URX to talk about deep linking — a process that would allow a user to move seamlessly from one app to another — and how their company thinks deep linking will improve mobile strategies.
Every company has a copy data problem, but it's become something of a "hidden issue," with the business side left in the dark by IT. In the most recent TotalCIO blog post, Lee discusses the copy data problem and how to manage it.
Finally, get caught up on the current state of business process management by checking out SearchCIO's latest handbook on how BPM systems have changed in the digital age.
Please follow @SearchCIO, @SearchCIOSMB and @ITCompliance for our new stories throughout the week.
---
April 10, 2015 6:53 PM
BPM
,
Data analysis
,
GRC management
,
IT
,
Mobile
It was announced this week that software company Informatica Corp. is going private. Is this a good move? Laskowski details the potential benefits and drawbacks of the decision, and what it could mean for CIOs.
Russian hackers may have used spear phishing to hack the White House yet again. In this week's Searchlight, Site Editor Fran Sales breaks down the hack, our "clicking" problem and some approaches to social engineering threats.
Can CIOs have their cake and eat it too with bimodal IT? In her coverage of the Gartner Business Intelligence and Analytics Summit, Senior News Writer Nicole Laskowski explores Gartner analysts' take on crafting a more nuanced IT strategy that focuses on both standardization and keeping the lights on.
Also from the Gartner summit: Renowned director and keynote speaker Francis Ford Coppola talked about the importance of gut instinct in a data-driven environment, relating his film creation process to the world of IT. Plus, MGM Resorts revealed their best practices for serving the digital customer.
Speaking of the digital customer, the need for businesses to digitize their processes to adapt to increasing IT consumerization has never been more urgent. Can BPM help with that? Executive Editor Linda Tucci talks to experts to get their take on leveraging BPM to help make the transition to a digital business.
In the latest issue CIO Decisions, learn about how the marriage of mobile and big data is evolving in today's mobile culture, and discover what tools and applications are necessary to keep pace with this evolution. Plus, hear more about the mobile-data relationship in Tucci's editor's note.
Over on the IT Compliance Advisor blog, Sales runs down the latest GRC-related news, starting with new U.S. sanctions that take aim at foreign cyberattackers and Facebook's mounting privacy battle with the European Union.
Please follow @SearchCIO, @SearchCIOSMB and @ITCompliance for our new stories throughout the week.
---
April 3, 2015 5:58 PM
Big Data
,
CIO
,
Internet of Things
,
iot
,
Social networking
Big data requires a big, effective data processing engine. According to Databricks, their new open source data processing engine, Apache Spark, is in a league of its own. In this week's Data Mill, senior news writer Nicole Laskowski explores the technology and what separates it from MapReduce and other Hadoop offerings. Plus, Laskowski discusses whether Apache Spark is enterprise-ready in her latest TotalCIO blog post.
Is your customer service strategy broken? In the age of the customer, being able to provide an outstanding customer experience is more important than ever, according to consultant Rick Davidson. In this Conference Notebook column, read through Davidson's six signs of a broken customer service strategy and learn how to get your strategy back on track.
IBM announced this week that it's investing $3 billion in an Internet of Things business unit, underscoring the need for CIOs to start figuring out the potential benefits of IoT for their businesses. In this week's Searchlight, site editor Fran Sales highlights the impacts of IBM's announcement and discusses how to tackle IoT in your business through strategic partnerships. Also in Searchlight, Silicon Valley execs take a stand against controversial anti-LGBT laws; GitHub faces an unprecedented amount of denial-of-service attacks.
Enterprise social networking platforms are a great tool for employees to communicate and create, but launching one—especially a successful one—isn't always easy. SearchCIO expert Bryan Barringer recounts the lessons he learned from FedEx's social networking platform project.
Is it time to start thinking "digical?" Mobile expert Kelly Manthey says digital and physical interactions with customers can play off of each other to provide a better overall experience.
Also on the CIO Symmetry blog, get five IoT security tips from an IoT startup and learn more about how the CFO role in making IT decisions is growing in small businesses.
Please follow @SearchCIO, @SearchCIOSMB and @ITCompliance for our new stories throughout the week.
---
March 31, 2015 7:00 PM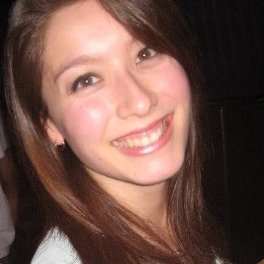 Profile: Kristen Lee
CIO
The benefits of IoT are just as well known as the risks that come with it. And, as happens with most new tech trends, CIOs are wary of jumping in at first, Tom Pincince, CEO of Digital Lumens, an intelligent LED lighting startup in Boston, said.
But Pincince hopes CIOs won't be too wary because although there are risks, "the business benefit is so great that I think the balance between making [IoT] secure and making [IoT] useful [can] easily be reached," he said.
Lean forward into IoT
Pincince advised CIOs to "lean forward into IoT" and think about how they would use data the IoT will inevitably bring to improve business operations.
As an IoT startup, Digital Lumens, Pincince, and the team, have already begun to discover what connected objects can do for businesses.
"One of the big things that we've been able to include in our product is this facility occupancy map," said, Yolonda Smith, application engineer at Digital Lumens and formerly part of the United States Air Force with a background in cyber security and cyber defense. The occupancy map takes data collected by the LED light fixture sensors in a room or warehouse or manufacturing floor, for example, and maps out where the most activity is happening. "I actually showed that map to a facility manager and a general manager at a certain point and you just saw his eyes go to saucers because all of a sudden he recognized that he can make other decisions based upon the information I just gave him," she said.
This particular facility manager oversaw a large warehouse with over 1500 of Digital Lumens' LED lights installed and collecting data, Smith said. The occupancy map made it possible for him to see where within the warehouse his employees were walking to the most. With this information, the facility manager could then rearrange the inventory in the warehouse so that his employees could pull product off the shelves and get them to the trucks quicker and more efficiently.
"That way he could get the competitive advantage," Smith said. "It was actually really cool that they were able to take it from a light sensor to actually having inventory management."
But how can CIOs take advantage of all that IoT has to offer while remaining secure?
Here are five IoT security tips from an IoT startup:
1. Be open to discussing IoT within your organization
Like BYOD, IoT is entering the workplace without the CIO even knowing it, Pincince said. And the reason employees are not talking to the CIO about their use of IoT is because "they think the only thing that will happen is that [the CIO] will say no," Pincince said. CIOs need to embrace IoT and open up the conversation about security best practices with their employees. Pincince said the CIO needs to come forward and say, "I want to engage, let's make sure that's all safe, that all the security information and security policies are in place" and figure out how to be partners with employees using IoT devices.
2. Assess the level of necessity
For CIOs in companies creating connected devices that will be part of the IoT, Smith advises that they make sure the data being collected is absolutely necessary to the overall system.
"Every single piece of data that [Digital Lumens] collects is patently necessary to the function of the system and it's used to, of course, help facility managers and help business leaders and CIOs make other decisions about their infrastructure and about their company and about how they want to move forward," Smith said.
3. Principle of least privilege
This is the idea that certain people within an organization either using IoT devices or creating IoT devices don't need access to certain applications or systems or controls in order to do their job, Smith said. Smith uses a toaster as an example: "We don't need the toaster to have the ability to turn on or to change or to have access to our credit information." The same goes for a company's employees; only certain employees should have access to certain information, controls and systems because that access is necessary for them to do their job.
4. Utilize systems
"Utilize services that will allow you to patch, update security policies, update security controls and patch vulnerabilities in addition to updating firmware," Smith said. She said that one aspect of Digital Lumens' system that is very helpful when it comes to security is that it allows the team to very quickly update the software and hardware.
5. Use as few services as possible
Digital Lumens, for example, only uses services that are absolutely necessary to make the system work, Smith said. "In our case we only use a service that allows us to provide the most support and we also use a service that allows customers to very quickly interact with the system in a familiar interface — mainly a webpage," she said. Other than that, everything else is turned off. "Turn off all the services that you don't need, only use those things that you absolutely need to get your job done," she said.
Let us know what you think about the story; e-mail Kristen Lee, features writer, or find her on Twitter @Kristen_Lee_34.
---
March 31, 2015 1:04 PM
CFO
,
CIO
,
Gartner
,
IT decision-making
,
SMB
,
Surveys
CFOs have long played a key role in making IT investments, and in recent years this influence has not only been maintained, but is growing, according to research from Gartner based on a survey of about 200 senior financial executives of all sizes from various industries.
Overall, the June 2014 survey found that 29% of CFOs made IT decisions, compared with 24% from 2013 and the same percentage from 2012 — more authority over IT than any other executive, including the CEO (23%) and the CIO (5%). But more significantly for small and medium-sized businesses (SMBs), the CFO's rising influence is even more apparent in those organizations: Thirty-eight percent of CFOs authorized technology investments in small businesses (those with as much as $50 million in annual revenue), compared with 35% at midsize companies (more than $50 million to $1 billion) and 14% at large enterprises (more than $1 billion).
Another interesting finding is that in SMBs, there's a higher occurrence of CIOs reporting to CFOs. The midsize-company group showed the highest occurrence, at 58%, followed by small organizations (49%) and large businesses (35%). The report does issue a caveat about the bias in the study — that technology-minded CFOs were more likely to respond than those with only a fleeting interest in IT. Given this pool of respondents, the number of occurrences of IT reporting to the CFO in the SMB group is substantially higher compared with other Gartner surveys, the report's authors said.
SMBs lack CIO-CFO partnerships
However, despite CFOs' growing IT decision making role, not many are partnering with their CIOs on those decisions, particularly in SMBs, the study found. Only 14% collaborated with IT on IT decision making in midsize companies, and a mere 11% work with their CIOs in small organizations (in large organizations, the number is slightly higher, at 16%). This data indicates that although these financial executives understand how crucial technology is to business success, quite a number of them see themselves as either directly responsible for IT or at least a major authority on IT decisions. These perceptions make sense, according to Gartner, because CFOs are generally tasked with controlling their organizations' budgets and examining the highest-value items. But furthermore, the data seems to suggest a gap: Something is holding these executives back from consulting with CIOs when making these decisions.
While the Gartner report doesn't offer any possible reasons for this gap, CIO analyst and ZDNet columnist Michael Krigsman believes that other recent survey reports that show similar results indicate that many CIOs still lack credibility and respect from their business peers, and points to three contributing factors in his column, including the persistence of old perceptions of IT as just about infrastructure and CIOs' struggling to find their place in a digital world where IT expectations have shifted.
So what should SMB CIOs do to address this divide? The Gartner report's authors strongly urge companies to make sure not only that their CFOs are educated about technology, but that CIOs and CFOs are speaking a common language when it comes to how to use this technology for competitive advantage. "CFOs and IT professionals need to understand how the CFO should be involved, to ensure that the right investments are selected in IT to deliver the right benefits based on the organization's goals and strategies," they write. Krigsman's advice on how to start: "spending more time with business departments and leaders, learning nuances of their needs and goals."
---
March 27, 2015 7:39 PM
BPM
,
CFO
,
CIO
,
Compliance
,
Data Analytics
Graph analytics is not new, but it's taken on a new life in the enterprise—partly due to better, faster and cheaper technology. Senior News Writer Nicole Laskowski explores the trend and lays out how Goldman Sachs is using a homegrown graph analytics platform for compliance, surveillance and fraud detection.
Want to get ahead? Partnering with your CFO might be the perfect next step. Following Google's announcement that Wall Street bigwig Ruth Porat will be their new CFO, Site Editor Fran Sales discusses the growing CFO role in making technology investments and the benefits of a strong CIO-CFO relationship.
Post-Millennials—referred to as Gen Z—are set to shake up workplace culture. In a recent video interview, Tom Koulopoulos, co-author of The Gen Z Effect, spoke to SearchCIO about Gen Z-ers now entering the workplace in force and how CIOs can take advantage of that.
Business process management (BPM) systems can be great for your company—except when they're being used to cover up bad workflow processes. SearchCIO expert Niel Nickolaisen talks about the appropriate use of BPM systems, and how using it as a replacement for process and system simplification can negatively affect your company.
Speaking of BPM, how has digitization affected traditional business process management? SearchCIO expert Harvey Koeppel argues that the BPM lifecycle hasn't changed as much as you'd think.
Is your business set up to fail? If the leaders of a startup don't share a common vision, the answer may be "yes." Take this leadership survey, created by SearchCIO expert Bryan Barringer, to find out if your company is in trouble and what you can do to stop impending disaster.
Should you upgrade to the 802.11ac standard? SearchCIO expert Matthew Craig gives tips on conducting a formal evaluation and talking to network vendors about whether your core equipment can support it.
According to Forrester, CIOs will be the ones running the Internet of Things (IoT). But are they ready? Features Writer Kristen Lee outlines five IoT challenges and five steps that can help CIOs handle them.
Over on the IT Compliance Advisor blog, Sales runs down the latest security and compliance headlines—including the FBI's quest to expand its hacking authority, the Pentagon's new program to protect personal data, and a new report that finds most companies fail PCI compliance tests.
Please follow @SearchCIO, @SearchCIOSMB and @ITCompliance for our new stories throughout the week.
---
March 20, 2015 8:29 PM
Central IT
,
GRC management
,
IT
,
Mobile payments
,
Mobility
,
Shadow IT
Looking to deal with the issue of shadow IT? Then it's time to rebuild the relationship between embedded IT and central IT. According to ITSM expert George Spalding, the key to solving problems both company-wide and between the two groups hinges on bringing them together and establishing a common language centered on services rather than technology components.
As Site Editor Fran Sales writes, you can now send instant messages and money transfers in the same Facebook conversation. Why does this matter to CIOs? In the latest Searchlight, Sales talks to an IT expert to find out whether this Facebook Messenger feature is the next possible mobile payments disruptor.
BYOD, IoT and mobile devices — how are these impacting wireless networks? In this Q&A, Editorial Director Sue Troy talks with networking expert Craig Mathias to find out how disruptive technologies and devices are shaking up wireless protocols and networks.
How familiar are you with Regulation Systems Compliance and Integrity (Regulation SCI)? In this Q&A, SearchCompliance expert Jeffrey Ritter discusses how SEC oversight expands under Regulation SCI, and how the new rule could mean big changes for IT compliance.
In the latest TotalCIO blog post, Features Writer Kristen Lee explores Gartner's recent statements about the need for IT departments to be open to and aware of startup-like entities — a trend known as bimodal IT — within your IT organization.
What does the FCC ruling mean for innovation and privacy? Read this #GRCChat recap to get SearchCompliance editors' and followers' take on the new net neutrality norm.
Are you properly managing renegade IT at your organization? Assess your IT management skills with this CIO quiz.
Speaking of shadow IT, join SearchCIO editors, fellow tweeters and guest expert Derek Lonsdale on Wednesday, March 25, at 3 p.m. EST for our #CIOChat to talk about dealing with shadow IT and effectively managing IT services. We'll also be discussing the difference between healthy and unhealthy shadow IT.
But that's not the only chat happening this week! On Thursday, March 26, at 12 p.m. EST, SearchCompliance editors and followers will be talking GRC management in the digital age in the next #GRCChat. Discussion may include how to avoid both regulatory and consumer risk, the risks created by customer-centric technology, and the lack of business incentives. See you there!
Please follow @SearchCIO, @SearchCIOSMB and @ITCompliance for our new stories throughout the week.
---