Jun 25 2014 3:42PM GMT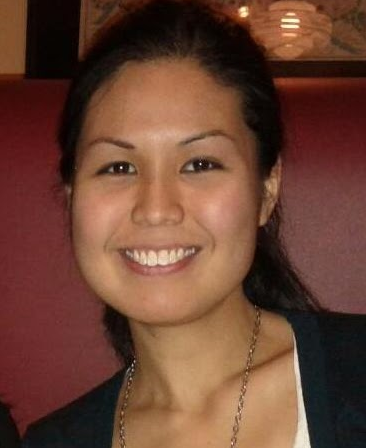 Profile: Fran Sales
Tags:
It's hard enough for enterprises to make sure their disaster recovery (DR) and business continuity (BC) plans are up to the task of meeting all kinds of disasters — not only natural catastrophes, but also those revolving around man-made errors and crises. Disaster nowadays doesn't just mean "a catastrophe that bring down data centers": As data becomes more valuable to the business ("data is the new currency!"), its loss, whether in the form of breaches or misplaced devices, becomes another calamity with which large companies must deal.
But small businesses might have it even tougher. They must maintain similar recovery and continuity capabilities, often while drawing on a more-limited pool of resources. And, to make matters more complex, bring your own device (BYOD), which is now commonplace in smaller businesses, probably means more DR-planning headaches when it comes to backing up and securing data on personal devices, not to mention the greater risk of corporate data leakage.
In AT&T's 2013 business continuity survey of 500 IT executives, 64% responded that they have incorporated wireless network capabilities into their BC plans, while at the same time, 84% reported concern about the potential threats that face mobile networks and devices.
Luckily, new and less-expensive capabilities and services grounded mobility are ripe for the picking to help facilitate companies' DR/BC planning. Yes, I said mobility — despite the risks associated with BYOD, mobility-based DR/BC products have proven useful in emergency situations and disasters and in ensuring business processes can go on.
For starters, many corporate users already do some work using smart devices, whether company-provided ones (which Nemertes Research predicted 70% of employees carried in 2012) or their own, in order to access or download corporate data, for collaboration or social networking efforts, or other productivity purposes. They also do work on their devices either at the office or remotely. I can attest to this firsthand: Many has been the time that my Internet was down, or I needed to contact my team if I was going to be late to the office, or I was on the train and needed to get in last-minute urgent edits (!). Thankfully, my work email is linked to my smartphone and hasn't failed me yet.
If, like me, my fellow employees and many others in small- to medium-sized businesses (SMBs) already use their mobile devices for everyday tasks like downloading documents, it makes sense that mobility could foreseeably play a key role in business continuity when greater disasters strike, such as snowstorms and hurricanes. And perhaps, since these same employees are already adept at and comfortable with being productive on their devices in both the personal and business spheres, the learning curve in terms of applying mobile connectivity and productivity in the DR arena won't be a very steep one. It could mean that they'll play a more active role in your company's overall DR plan, whether that means backing up their own devices' data or being proactive in collaboration and social networking if the office goes out of service, for instance. That could, in turn, make a noticeable difference in how quickly business processes can get back up and running.
A note of caution, however: Any company with a deeply mobile workforce should already have a formal mobility policy in place, and if it plans to use mobile devices as DR tools, such a policy is doubly necessary. Planning for incorporating mobile into your DR plan should start with establishing a mobile security strategy, whether in the form of mobile device management, desktop virtualization, restricted data access, cointainerization or other forms of data monitoring and protection. Plus, adding these devices to the roster of machines that can access your company's network means the corporate data on these devices must be backed up as well. This can seem a bane to CIOs who don't want another layer of complexity in their management, so if you're IT leader seeking to avail your SMB of mobile DR's perks, make sure you've done your homework.
As more of our smartphones and tablets gain access to company networks and mission-critical data, it's now more of a priority to make sure the servers that support those mobile management applications are also covered in your overarching DR strategy, which should also include redundancy, remote office sites and other layers. Mobility can be an incredibly useful, flexible and cost-effective tool to add to your DR/BC arsenal, especially if you're a small business, and while you shouldn't treat it as a one-stop shop, it can bring you one step closer to covering all your DR bases.