Oct 1 2015 3:21AM GMT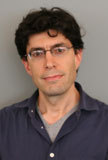 Profile: Jason Sparapani
Tags:
Quick — define hybrid cloud. OK, I will: It's a computing environment that relies on both a private cloud and public cloud services and can swap data between the two. Or is it? Maybe it's a data center, private cloud and public cloud. Or data center, private cloud, public cloud and an assortment of managed services?
It turns out there a few definitions floating around, so the recent Hybrid Cloud Summit in Cambridge, Mass., set out to offer some perspective on it all. Judith Hurwitz, president of consulting company Hurwitz & Associates, co-wrote the book on the subject — or one of them, Hybrid Cloud for Dummies — so she kicked things off. Here's her definition:
An environment that transforms traditional IT with a combination of on-premises, public and/or managed cloud services.
By "transforming IT," Hurwitz meant injecting the old notion of providing applications and services and managing and securing them with a more flexible architecture that can grow and adapt as the business grows and adapts to the market.
"A hybrid transforms traditional IT with a combination of 'I'm doing some stuff on premises, but I want it to be fluid and I want it to be self-service. And I need a public cloud because I need really cheap resources really fast,'" Hurwitz said. "'And then I need a very specialized service. I might need security as a service because I don't trust the security either on my public, private or even my own data center.'"
Pamela Wise-Martinez, chief cloud and enterprise data architect at U.S. government agency Pension Benefit Guaranty Corp., shared the National Institute of Standards and Technology's definition:
A composition of two or more distinct cloud infrastructures (private, community or public) that remain unique entities but are bound together by standardized or proprietary technology that enables data and application portability (e.g., cloud bursting for load balancing between clouds).
That's a bit more detail, but Wise-Martinez is OK with it — and so are most cloud experts, for most part anyway.
Others might not be. According to a study by market research outfit IDC, 38% of IT professionals define hybrid cloud as a mix of public cloud services and dedicated IT assets — plus virtualization and private cloud; 23% say it's a combination of two or more "distinct cloud infrastructures"; 11% a subscription to multiple cloud services for different needs; and another 11% say it's a data center that supports hypervisors from multiple vendors.
NIST would mostly approve of hybrid as a combo of cloud infrastructures, but they'd certainly think the first 11% was too broad and the second maybe even a bit loopy.
"Depending on your perspective and what seat you're sitting in, specifically in IT, you're really going to be thinking about it differently," Wise-Martinez said. So much for consensus.
Let us know what you think of this post; email Jason Sparapani, features writer, or find him on Twitter @jmsparapani.